Crocodile Diving in Botswana's Okavango Delta
18th May 2016

| Sandro Lonardi
Deep in Botswana's delta live mighty Nile crocodiles. Those who dare can join Diviac to scuba dive with these toothy creatures on the expedition of a lifetime.
Essential Information
Where: Okavango Delta, Botswana
When: July 6-13 & 12-19, 2016; July 9-15 & 16-22, 2017
Who: Amos Nachoum, Expedition Leader and Crocodile Expert
Crocodile Diving Experience: 6 years
How Long: 8 days
Accommodation: 6 nights full board at the Safari Lodge
Activities: Crocodile Diving without a cage, underwater photography, delta exploration
Max Number of Guests: 3
Price: $18,900 per person based on double occupancy
Payment Due: 90 days before departure
Info & Booking: adventures@diviac.com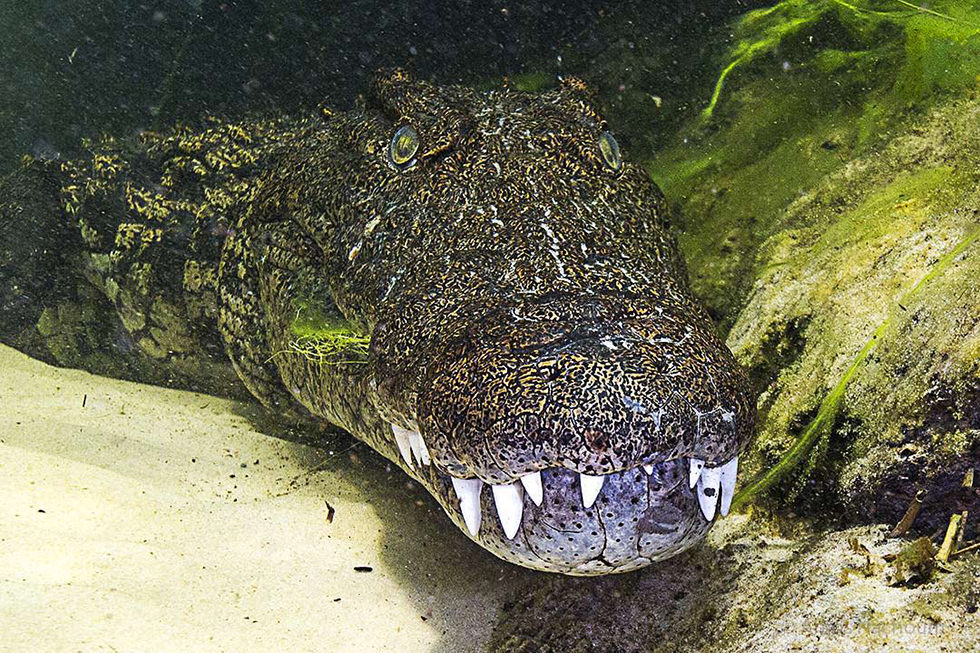 Itinerary
Day 1: Arrive to Johannesburg and spend the night at an airport hotel.
Day 2: Fly from Johannesburg to Maun, Botswana. Your guide will pick you up at the airport for the five-hour drive and cruise to the safari camp.
Days 3 – 7: Five full days of diving with Nile crocodiles in the Okavango River.
Day 7: Depart Guadalupe by 2PM after half a day diving and start the 18 to 20-hour cruise back to Ensenada.
Day 8: Complete the journey with a 30-minute boat ride and five-hour car ride to Maun for your flight to Johannesburg or your next destination.
Info & Booking: adventures@diviac.com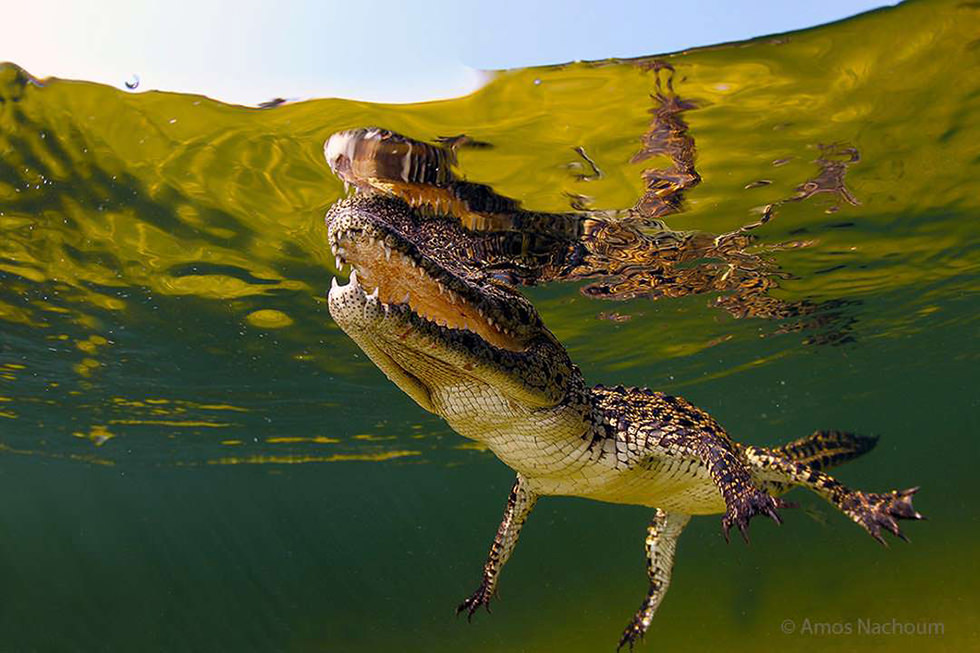 Trip Overview
Be it great white sharks or African lions, humans are inexplicably drawn to apex predators. There is something curiously rewarding about making a connection visually or photographically with an animal that has conquered beasts far larger and stronger than we are. Perhaps more difficult to meet face-to-face and therefore more mysterious is the Nile Crocodile (Crocodylus niloticus). This is the second largest reptile in the world with the largest being the Saltwater Crocodile. The biggest recorded Nile crocodile measured 20 feet in length and weighed 2,000 pounds. Now you have the unique opportunity to safely scuba dive with these mighty crocs without a cage. The expedition team has more than 6 years of experience diving with crocodiles. You're in safe hands with Amos Nachoum, a crocodile expert.
Deep in Botswana's Okavango Delta, June and July are officially Nile crocodile diving season. The river water, which drops to 55-62°F (13-17°C) during the winter season, provides three unique advantages to divers looking to experience these magnificent crocodiles underwater. First, the cold water causes the crocodiles to spend many hours sunning themselves on the river bank. This makes finding them a fairly simple task. Second, the low temperatures create excellent underwater visibility of approximately 20 feet (6 meters). Finally, the chilly water causes the crocodiles to become quite lethargic. All three of these outcomes create the perfect scenario for cageless scuba diving with crocodiles.
Before we go on to describe this awesome adventure, a note must be made in regards to safety. While diving with large predators carries an inherent risk, years of experience combined with attention to detail make this expedition as safe as possible. The trip leaders, namely Amos Nachoum and his team, have 6 years of experience diving with Nile crocodiles in Botswana. Remember that you are diving without a cage, so only one guest is allowed with the crocodiles underwater at a time. This diver will be constantly flanked by the expedition leader and a safety diver.
Info & Booking: adventures@diviac.com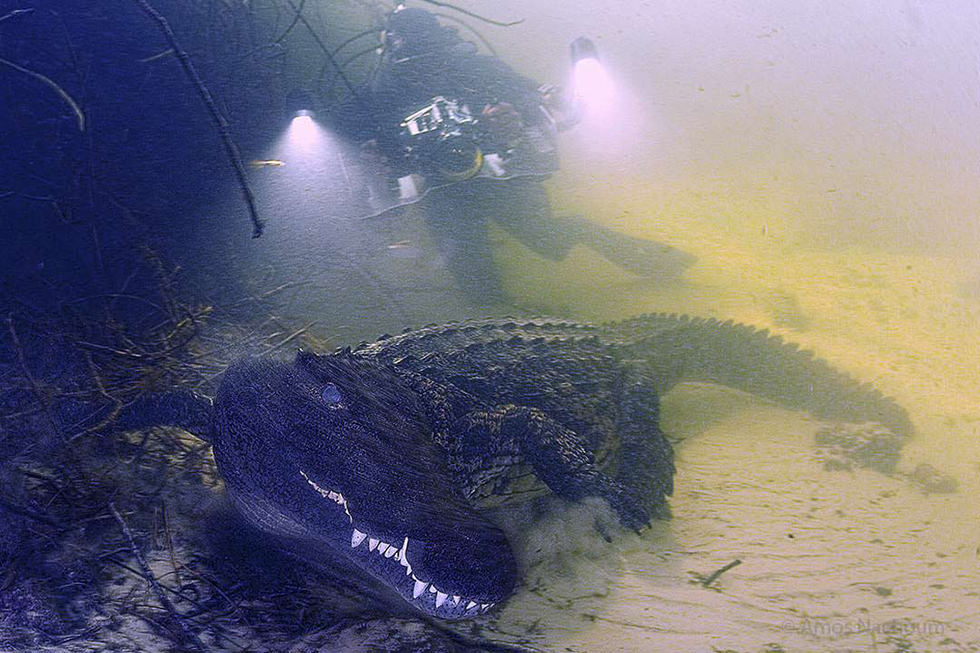 How a Day of Crocodile Diving Looks
During this scuba diving experience, you'll have ample opportunity to search out powerful crocs underwater. Each diving day begins between 9 and 10AM. At this time, the dive boat searches out a crocodile warming itself on the bank. As soon as the animal spots the boat, it will disappear into the depths. This is when the true fun begins. The boat stops about 100 yards (100 meters) from the crocodile while you put your scuba gear on.
This isn't cage diving. You'll soon be face-to-face with a Nile crocodile underwater. On each dive, you'll descend quickly. The surface is considered the "danger zone" for crocodile attacks. Once at the bottom, you'll remain between the expedition leader and the safety diver, camera in hand. Drifting in the sometimes heavy current, your team begins the hard work of finding the camouflaged crocodiles underwater. They masterfully blend into the debris, soil and weeds without moving a muscle. The best, and sometimes only way to spot them is to look for a line of jagged, white teeth.
Luckily, the Nile crocodile suffers from poor vision, meaning you should spot the animal before it sees you. When ready, the expedition leader will give a "safe to approach" signal. At this time, you'll be free to get close enough to photograph this apex predator underwater.
Once you've finished your dive, the next diver will have a chance to get in the water. Then, you'll repeat the process as many times as possible until about 3:00PM.
Do remember that perfect buoyancy is required for this dive. You are diving without a cage, so it's imperative to remain an adequate distance from the crocodile. To compensate for its poor vision, the Nile crocodile benefits from spatial sensors in its lower jaw. If these sensors are tripped, the crocodile will move quickly to attack.
Not many people come eye-to-eye with a Nile crocodile underwater. This unique opportunity provides an adventure for the ages to all those who dare.
To learn more about this unique opportunity and reserve your space, kindly send an email to adventures@diviac.com. We're happy to take you on this adventure of a lifetime.
Info & Booking: adventures@diviac.com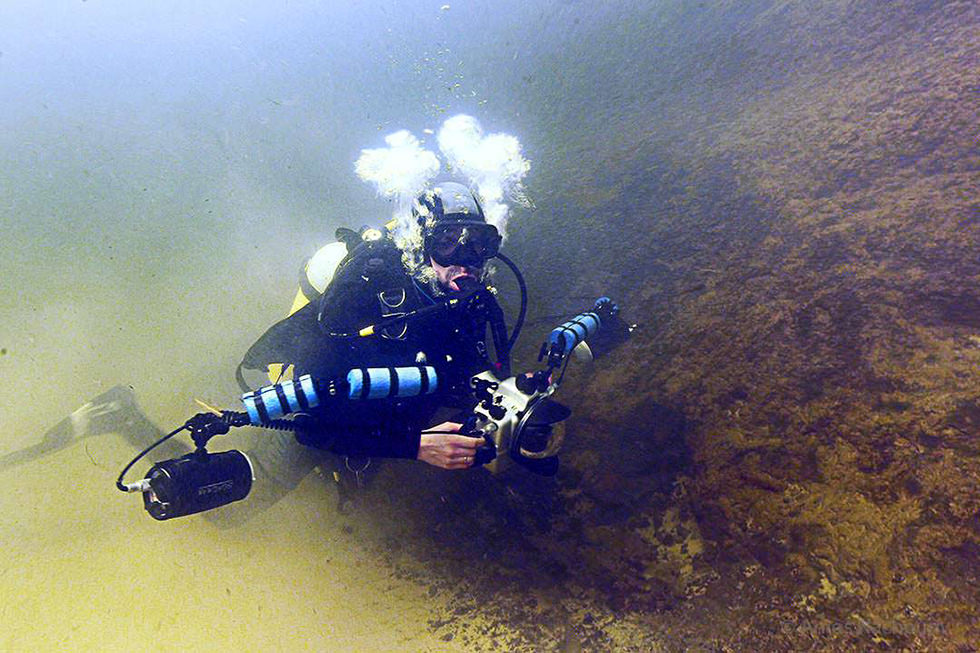 Accommodation
A mobile safari base serves as the accommodation for this crocodile diving expedition. Each guest is provided with a private tent, including a comfortable mattress, pillows, fresh linens and wool blankets. Attached to each tent, you'll find a bathroom with a shower and seat toilet. Warm water is provided for washing up in the morning and each evening after the group returns from diving.
For your convenience, the safari camp has a generator for the purpose of running refrigerators, lights and charging batteries and computers. One tent will be designated as the charging point for all electronic gear.
The spacious dining tent overlooks a scenic stretch of the river, allowing you to relax over a meal or chat with your fellow guests about a successful day of crocodile diving.
Info & Booking: adventures@diviac.com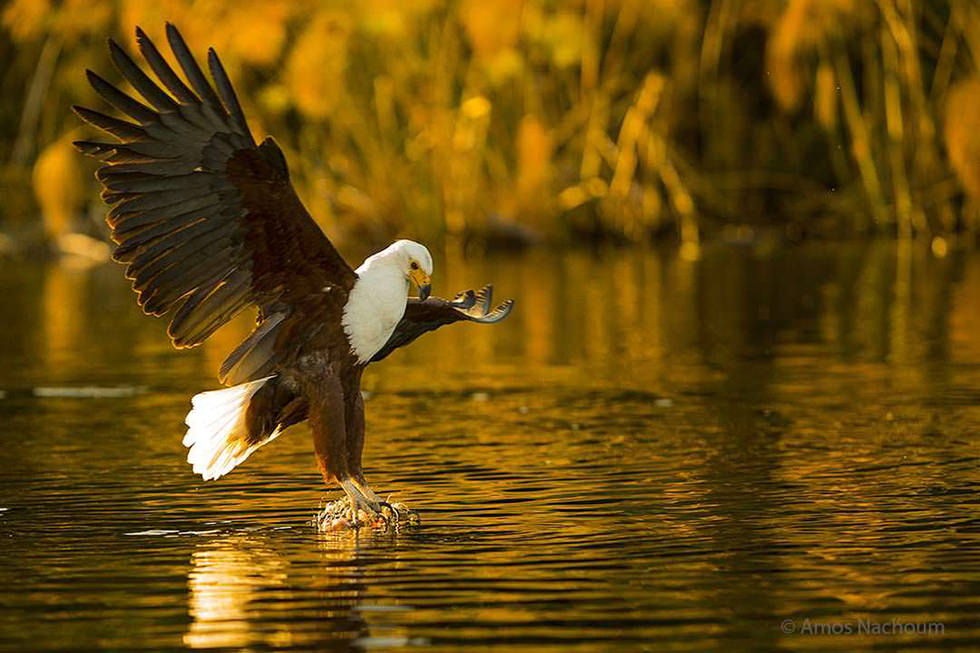 Recommended Equipment
Underwater Lens: 16-35mm Canon or 14–24mm Nikon, DSLR full frame
Above the Water Lens: 70-200mm up to 300mm
Strobes and Video Lights
5 to 7mm Wetsuit, Hood and Gloves or a Semi-Dry Suit
Regulator, BCD, Mask and Fins
The Trip Includes
6 nights accommodation in a Safari Lodge
5 days of crocodile diving
All diving equipment
All permits, taxes and fees
A medic escort
Ground transport within Botswana for your person and equipment
The Trip does not Include
All international flights
Charter flights to Botswana
Accommodation in South Africa
Gratuities
All items of a personal nature
Requirements
You must provide proof of dive and travel insurance
Info & Booking: adventures@diviac.com