Discover the Starfish and the Marine Life of the Sea of Cortez
18th August 2017

| Mario Passoni
Sign up for a unique scientific trip and discover the Sea of Cortez. Dr. Francisco Solís is an expert of echinoderms and will gladly show you how interesting these heterogeneous creatures are.
During this 13-day trip, you'll visit charming towns along the Baja California coast. You'll go hiking on San Francisco Island. You'll go diving to admire a shipwreck. And you'll go snorkelling with whale sharks. An incredible vacation full of surprises is waiting for you!
In addition, as a guest on one of our eco trips, you will concretely help the marine ecosystem.
---
Essential Information
Where: Baja California, Sea Of Cortez (Mexico)
When: September 23 - October 5, 2018
Who: Dr. Francisco Solís, Dr. Yuri Hooker
Trip Duration: 13 days
Liveaboard: Quino El Guardian
Research Activities: Survey and lectures about Echinoderms (sea stars, sea cucumbers, sea urchins and sea lilies)
Target Group: Students, Divers and Families
Max Number of Guests: 16
Price: Starting at USD $3,650 per person, quad occupancy
---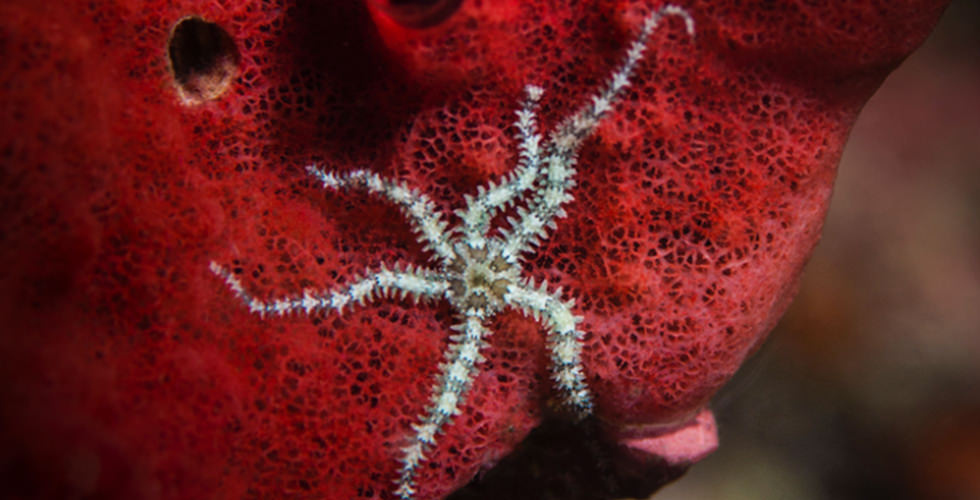 Itinerary
Itinerary and activities may vary according to weather conditions and other factors.
Day 1: Check in at about 5:00pm in San Jose Del Cabo
Day 2: Cabo Pulmo, a very famous place in Mexico for swimming with bull sharks
Day 3: Isla Cerralvo
Day 4: El Bajo, the shipwreck "Fang Ming," visit La Paz for the afternoon
Day 5: Early hike on San Francisco Island, then Dora's Pinnacle and Los Islotes
Day 6: Animas
Day 7: Coronado, walk Loreto Mission Square in the evening
Day 8: Isla Alfonso
Day 9: San Pedro Martir
Day 10: Animas and Salsipuedes
Day 11: Bahia De Los Angeles, snorkeling with whale sharks, El Pescador
Day 12: Angel Island
Day 13: Disembark at 8:30am in Puerto Peñasco
It's also important to note that this trip is scheduled to spot whale sharks, but they are wild animals in their natural habitat. For this reason, we cannot guarantee sightings.
---
Video credit: John Sambogna
Experience Overview
Echinoderms are marine creatures that have existed for hundreds of millions of years, even before the dinosaurs appeared! With 6,000 species, this group includes the famous starfish (a.k.a. sea stars), sea urchins, sea cucumbers and sea lilies. All of them are very important to maintaining a healthy marine life balance.
This trip is first of all a great opportunity to discover many stunning spots around the Sea of Cortez, giving you the chance to swim with whale sharks, sea lions and go wreck diving. You'll also get to go hiking on small islands and taste local hospitality while visiting charming towns along the coast of Baja California.
In addition, an expert in Echinoderms, Dr. Francisco Solís (in collaboration with Dr. Yuri Hooker) will share his vast knowledge about Echinoderms and other marine life with you.
Activities include:
Collect and prepare an Echinoderm specimen for its use in a natural history collection
Echinoderm tissue sampling to examine their large-scale connectivity through genetics
Describing an individual species, including inspection under a microscope to reveal the use of the Echinoderm's microstructures in order to determine the name of the species
Echinoderm inventorying to determine their diversity
Documentation of sea star behavior
Collection of Echinoderm larvae in plankton
In the end, we will conserve only what we love, we will love only what we understand, and we will understand only what we are taught. (Cit. Baba Dioum)
---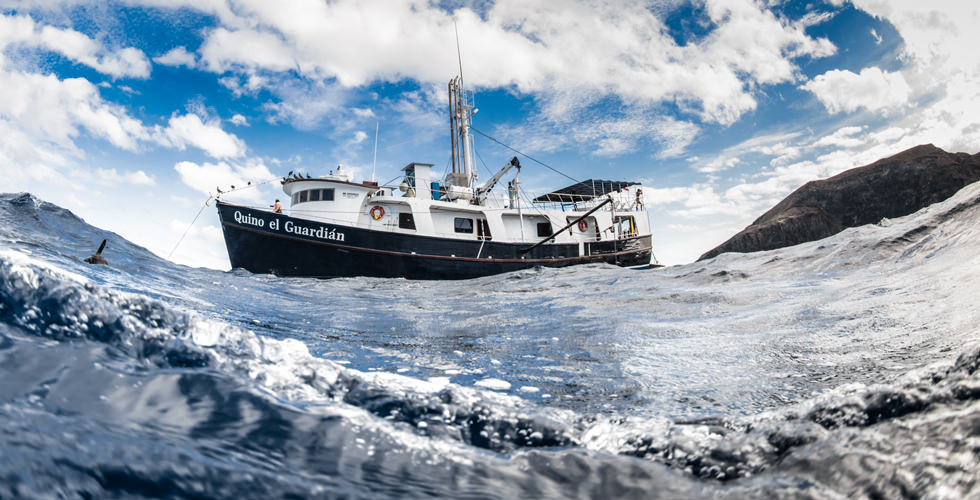 Liveaboard
The Quino El Guardian is a 90-foot (27-meter) boat with 5 cabins (4 with 4 beds and 1 cabin with 2 beds), which can accommodate up to 16 guests. All the cabins have a bunk, a drawer and a bed with a privacy curtain for each person. There are 4 community bathrooms with full-size showers, and each is assigned to a cabin so guests can keep their personal items inside. A/C is available throughout the ship for your comfort.
This vessel has a galley that can accommodate all the passengers and includes a projector and a screen for presentations. In addition, there is a salon with sofas, a TV and a computer table.
If you wish to relax, a large, shaded sundeck with lawn chairs awaits.
In the back of the boat, you'll find a dive deck organized with gear storage for all your diving equipment and spacious camera tables. There is a dive platform that gives you access to two inflatable tenders. These will ferry you to the dive sites and back to the boat. All safety equipment required is on the vessel.
---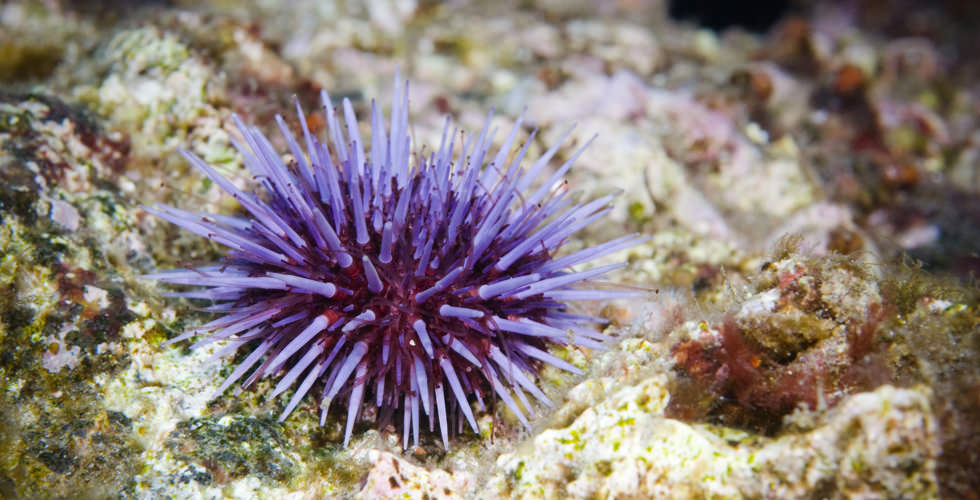 2018 Dates
---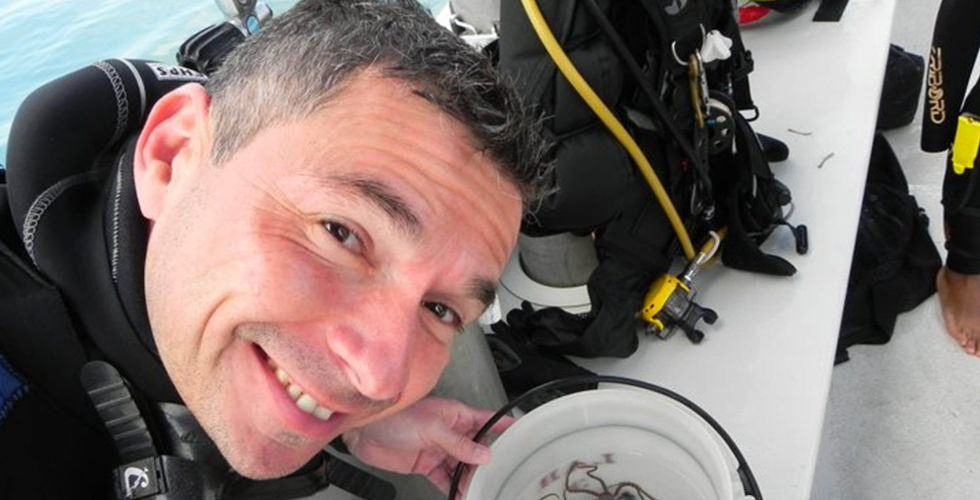 The Trip Leader
Dr. Francisco Alonso Solís Marín is a Research Specialist in Echinoderms (sea stars, sea cucumbers, sea urchins, sea lilies and allies) and Taxonomy. He is Chief Curator of the Echinoderm National Collection, Institute of Marine Sciences and Limnology Universidad Nacional Autónoma de México (UNAM).
He has extensive knowledge in Echinoderm species found in the Sea of Cortez and specializes in their systematics. He is currently director of the research program for exploring and listing Echinoderm biodiversity in Mexico.
---
Recommended Equipment
Snorkeling and diving gear
5mm wetsuit with a hood and/or hooded vest if needed
Underwater camera
Polarized sunglasses
---
The Trip Includes
Marine biologist
Biology lectures
3 fabulous meals per day
Snacks all day
Beverages including soft drinks, beer, wine juice and water
Tanks, weights and weight belts are also provided
Free diving insurance offered by Diviac
---
The Trip Doesn't Include
Fuel surcharge: The Quino El Guardian has the right to implement a fuel surcharge on all trips in the event the cost of fuel surpasses 14 pesos a liter. Should this occur, there will be a fuel surcharge to each client of USD $100. For every additional peso per liter, there will be a USD $40 per passenger increase.
Hyperbaric chamber fee of USD $15 per person
Park fee of USD $28 per person
Nitrox fee of USD $120 per person per week
Crew gratuity
---
Requirements
Passport
Travel and medical insurance
Diving certificate