Dive Malpelo Island - The Shark Diving Capital of the World
19th November 2017

| Sarah Morlock
As major tourism and scuba diving destination, Colombia boasts one of the best liveaboard diving destinations in the world.
Malpelo Island, located 500 kilometers from the Colombian mainland, may look like a lonely rock in the eastern Pacific Ocean, but the island's true treasures lie beneath the waves. At depth, scuba divers will find one of the largest shark populations in the world.
On any given dive, you might swim with 200 to 300 hammerhead sharks and hundreds of silky sharks. Whale sharks, eagle rays, tuna, sailfish and even whales also visit this underwater ridge.
This is shark diving at its best, and it can only be found at Malpelo Island.
Malpelo Fauna and Flora Marine Sanctuary
The Malpelo Fauna and Flora Marine Sanctuary is a protected marine area and has been recognized as a UNESCO World Heritage Site since 2006.
The marine park includes Malpelo Island as well as 857,150 hectares of the surrounding marine environment. The huge park represents the largest no-fishing zone in the Eastern Tropical Pacific Ocean.
Because of the restrictions on these waters, they have quickly become crucial to several internationally threatened species. In particular, it's considered a 'reservoir' for sharks, billfish and giant grouper. It's also one of the few places in the world to see the short-nosed ragged-toothed shark.
One of the top scuba diving destinations in the world, underwater environments boast steep walls and caves that support populations of over 200 hammerhead sharks and 1,000 silky sharks. In this undisturbed environment, these sharks can maintain their natural pattern of behavior.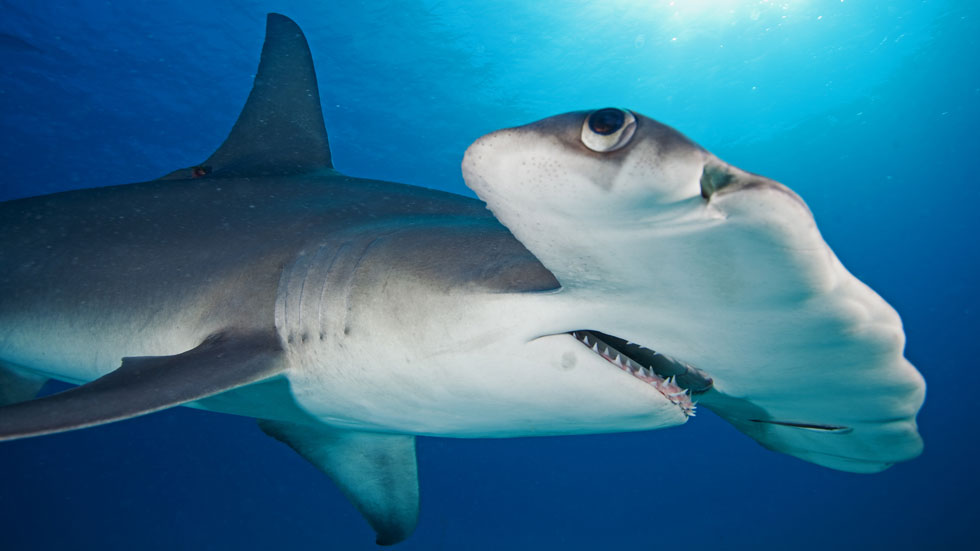 Hammerhead Triangle
Much like the Bermuda Triangle, the Hammerhead Triangle is an imaginary geometric formation. Its corners are formed by Cocos Island, the Galapagos Islands and Malpelo. All three of these destinations are well-known in the scuba community for diving with masses of hammerhead sharks.
Within this triangle, you'll sometimes have the opportunity to swim with shark schools numbering between 200 and 300 individuals. Challenging conditions prevail, but where currents rage and marine life concentrates, epic diving ensues.
Situated west of Central and South America, all of the islands in the Hammerhead Triangle are 500 to 1,000 kilometers from the mainland. Therefore, you'll most likely need to travel by liveaboard to experience some of the best hammerhead diving in the world.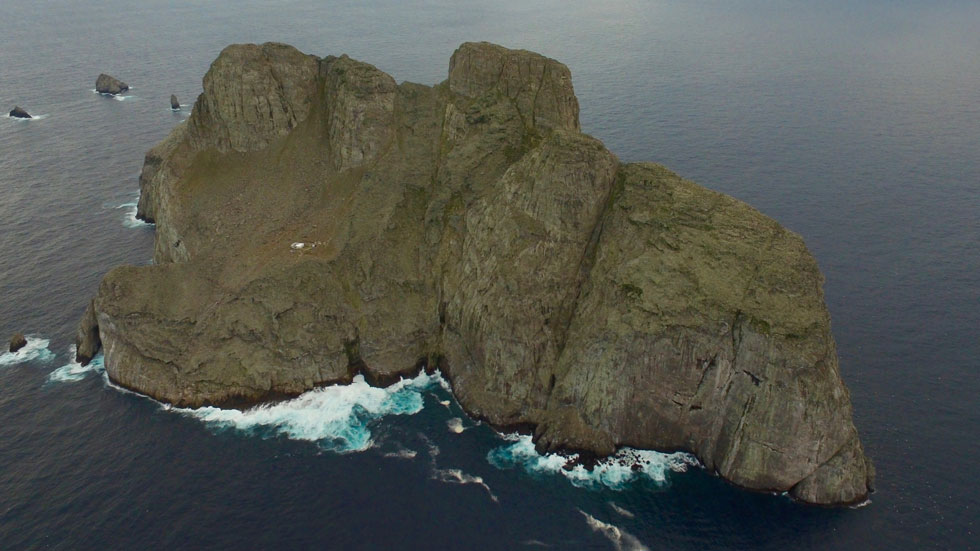 How to Get to Malpelo
Malpelo Island lies 310 miles (500 kilometers) west of the Colombian mainland. The only way to get there is by liveaboard. These trips usually depart from the small Port of Buenaventura, a two and a half hour drive from Cali, Colombia where Alfonso Bonilla Aragon Intl (CLO) is located. This airport welcomes non-stop flights from the USA, Spain, Peru, Ecuador and Panama.
Once you arrive in Buenaventura, you'll embark the liveaboard and depart to Malpelo Island. The trip between the mainland and this remote piece of rock takes between 30 and 40 hours over sometimes rough seas. It might seem like a difficult journey, but surely it's worth it for some of the best shark diving in the entire world.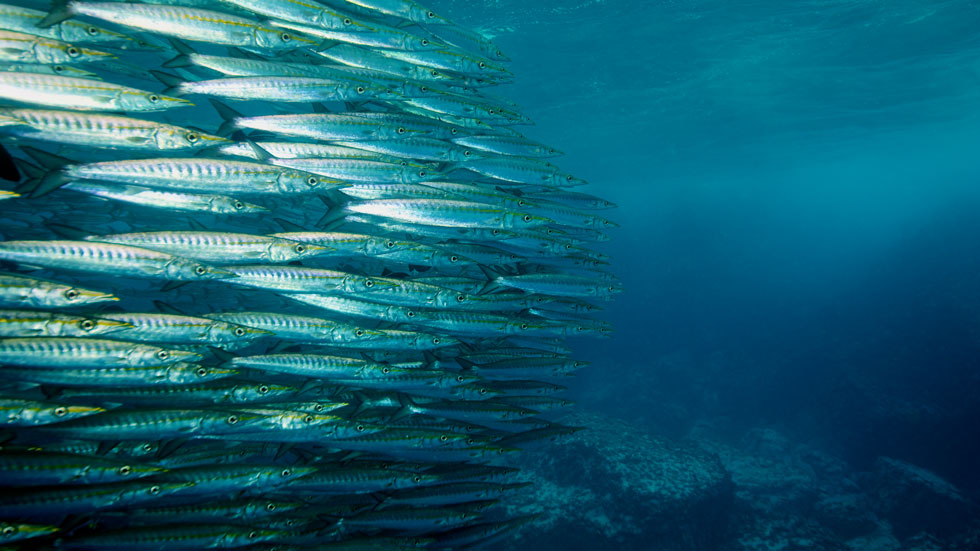 The Best Time to Dive Malpelo
Diving in Malpelo is possible year-round due to its tropical climate.
January to May is considered the dry season. During these months, you'll experience a generally sunny climate with higher than usual seas. Shallow thermoclines complement colder water which averages between 59°F and 68°F (15°C and 20°C). In addition, visibility is hindered by the high concentration of plankton. If you want to see hammerhead sharks, January to May is the best time to dive Malpelo. It's also a great time to encounter smalltooth sand tiger sharks.
On the other hand, June to December represents the wet season. Visibility improves during these months, and you'll experience calmer seas, deeper thermoclines and warmer waters with temperatures between 78°F and 82°F (26°C and 28°C). Silky sharks (May to July) and whale sharks (July to September) can be seen during the wet season.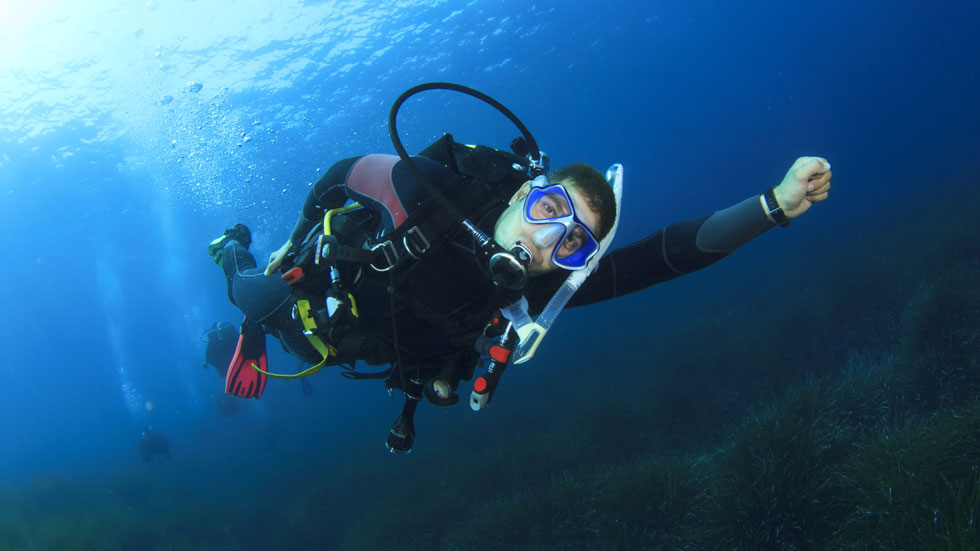 How to Dive in Malpelo
In 2018, the rules governing Malpelo Island will change. At that time, only operators departing from Colombia will be permitted to enter the marine park. In addition, only one liveaboard will be allowed inside the park's borders at any given time.
At the time of writing, the only dive operator with scheduled trips to Malpelo Island is the Ferox Liveaboard.
Reaching an island 300 miles off the mainland is no easy task. Commissioned in 1991 and fully refitted in 2017, the Forex is a former Ice Classed Mine Layer. She has an 11mm armored steel hull, all new machinery and electronics as well as an extensive list of safety equipment on board. The clear goal is to offer one of the safest dive liveaboards in the world.
The Ferox can accommodate a maximum of 12 guests in 8 cabins, most of which boast ensuite facilities, comfortable beds and hypoallergenic towels. In addition, the bathrooms have all environmentally friendly toiletries. An internal telephone makes inter-boat communication a breeze and sound proofing allows you to get a better night's rest. It may be a beast of a boat, but it was refitted with the comfort of divers in mind.
Be aware that there is no other option for diving at Malpelo Island than a liveaboard. Ferox is currently the only operator, and there is no way to go diving here on a day trip from Colombia's mainland.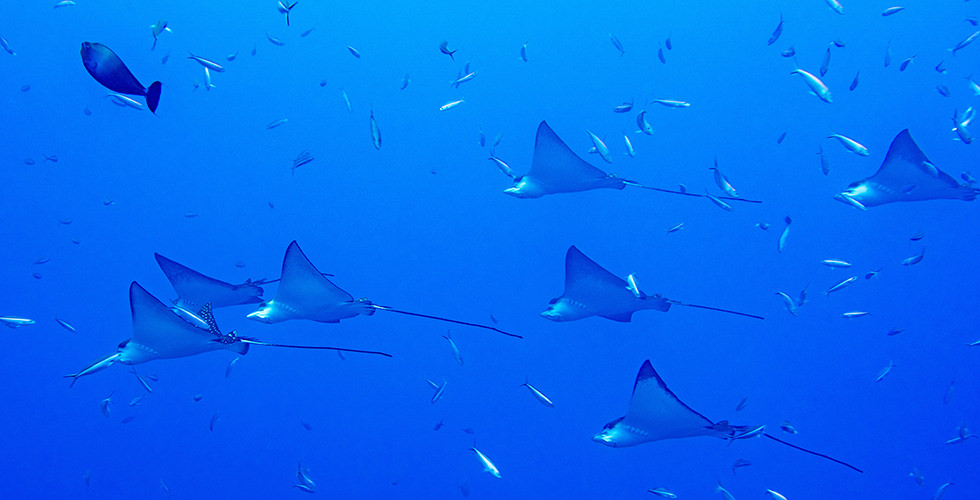 Diving and Marine Life in Malpelo
Diving in Malpelo Island is epic. Here are a few of the highlights:
Nowhere else in the world can you dive with so many sharks and big fish.
You will encounter awe-inspiring schools of hammerhead sharks, reaching up to 300 individuals.
And you'll see enormous congregations of silky sharks mixed in with the hammerhead sharks.
Free swimming moray eels are also a common sight.
Whitetip and Galapagos sharks, sailfish, whale sharks, jacks, tuna, schools of angelfish and even humpback and blue whales often make an appearance.
Malpelo Island itself is a forbidding rock formation that rises up from the fantastic depths of the Pacific Ocean. Dive sites around the island feature mostly steep walls and pinnacles attached to an undersea ridge. There are also caverns and some sandy bottoms to explore.
It is important to note that Malpelo Island features strong and changing currents as well as occasional rough seas. Most dives here are drift dives. Therefore, it is only recommended for advanced divers with more than 50 dives in their logbooks make this journey.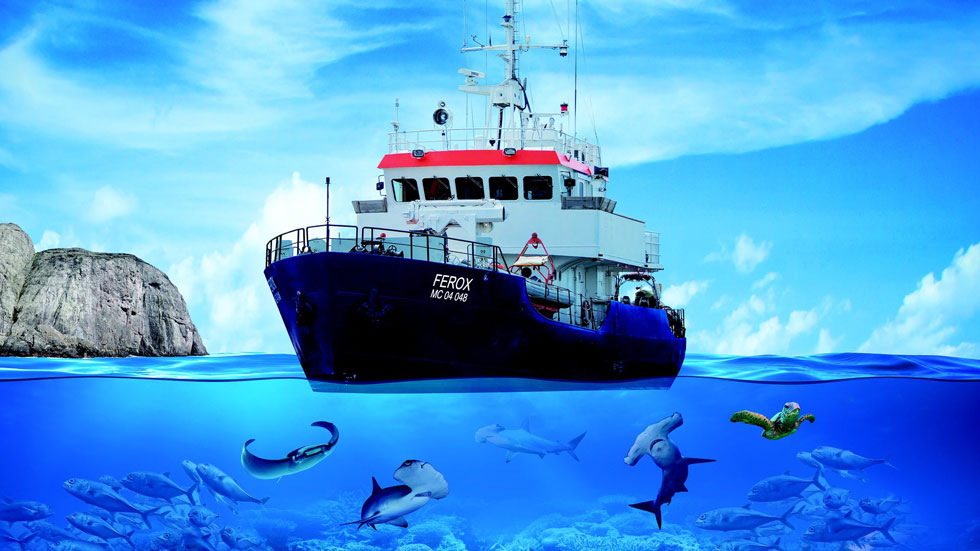 Book Your Liveaboard Holiday in Malpelo
As previously mentioned, the rules for diving in Malpelo will change at the beginning of 2018. At that time, only one liveaboard will be allowed inside the marine park at any given time. Currently, the Ferox is the only dive operator offering trips to Malpelo on its schedule, and, of course, Diviac Travel offers that boat and its packages.
Book your next scuba holiday today or get in touch with us to learn more about the remote Colombian island known as Malpelo.