Special Dolphin Watch Alliance Trip
14th December 2017

| Mario Passoni
Photo credit: Angela Ziltener
Join a 7-night dive trip aboard Scubaspa Yang and discover the beauty that only the Maldives can offer!
Moreover, Angela and Marcus, two dolphin experts from Dolphin Watch Alliance, will be aboard with you in order to help you approach these charismatic animals. With their help, you'll be able to satisfy all your curiosities about dolphins!
Sign up and learn more about dolphins!
This trip is sold exclusively by Diviac in order to concretely help the marine life of the Maldives.
---
Essential Information
Where: Maldives
When: Various dates throughout 2018
Trip Duration: 7 nights
Liveaboard: Scubaspa Yang
Research Activities: Survey on bottlenose dolphins, photo identification
Target Group: Divers, snorkelers, families and students
Max Number of Guests: 40
Price: From USD $1,891 per person
---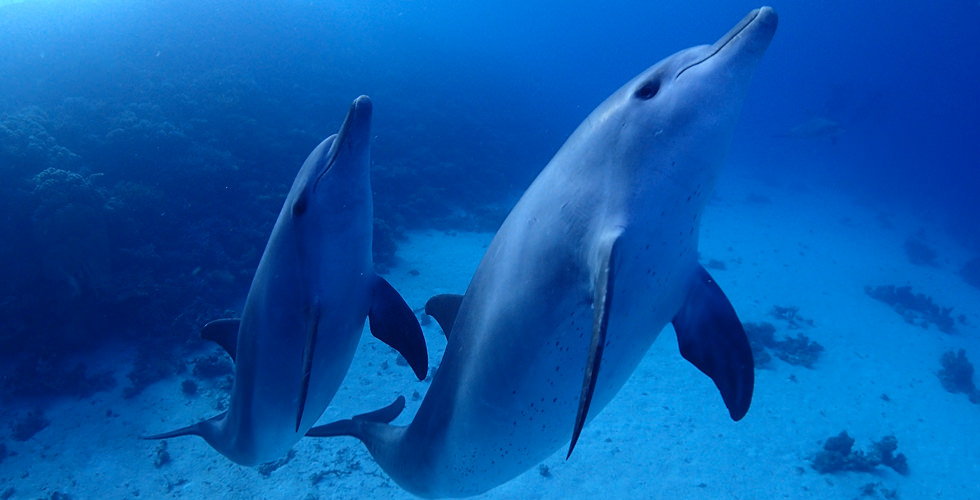 Photo credit: Angela Ziltener
Itinerary
Day 1: Meet at the airport and board the vessel. Lunch and welcome dinner. Boat departs at approximately 10pm to North Male Atoll.
Day 2: 6:00am Morning Test Dive at Boduhithi Thila; 7:00am Yoga Class; 8:00 - 9:30am Breakfast; 10:30am Second Dive at Boduhithi Manta Point; 12:15pm Boat sails towards Rasdhoo Atoll; 1:00pm Lunch Buffet; 3:30pm Third Dive at Rasdhoo Madivaru Channel; 3:30 - 6:00pm Snorkeling, Water Sports and Beach Visit at Madivaru Finolhu; 7:00pm "Sunday Roast" Dinner at Al Fresco Restaurant
Day 3: 5:45am Morning Dive at Kuramathi Kandu with hammerheads; 7:00am Yoga Class; 8:00 - 9:30am Breakfast; 10:00am - 1:00pm Snorkeling, Watersports and Beach Visit at a picnic island; 10:30am Second Dive at Rasdhoo Madivaru; 1:00pm Lunch Buffet; 2:30pm Boat sails towards North Ari Atoll; 5:30pm Sunset Salutation Yoga at Forecaster Area; 6:00pm Night Dive at Maaya Thila; 7:00pm "Surf and Turf" Dinner
Day 4: 6:30am Morning Dive at Fish Head with sharks; 7:00am Beach Yoga Class at Meerufenfushi Island; 8:00 - 9:30am Breakfast; 9:00am Boat sails towards Constance Moofushi Resort area; 10:30am Second Dive at Moofushi Manta Point; 10:30am - 1:00pm Snorkeling and Watersports; 1:00pm Lunch Buffet; 2:30pm Boat sails towards Innafushi Island; 2:30pm Third Dive at Bulhalhohi Caves; 6:30pm Moonlight BBQ at the sandy beach
Day 5: 7:00am Yoga Class; 8:00 - 9:30am Breakfast; 9:00am - 12:45pm First whale shark trip, snorkeling and diving; 1:00pm Lunch Buffet; 2:00 - 5:45pm Second whale shark trip, snorkeling and diving; 7:00pm "Mexican Fiesta" Dinner at Al Fresco Restaurant
Day 6: 6:30am First Dive at Kudhima Wreck; 7:00am Yoga Class; 8:00 - 9:30am Breakfast; 10:30am Second Dive at Broken Rock; 12:30pm Boat sails towards Alimatha area in Vaavu Atoll; 12:30pm BBQ Lunch at Al Fresco Restaurant; 5:00pm Snorkeling and Beach Visit at a sand bank; 6:00pm Night Dive at Alimatha House Reef with nurse sharks; 7:00pm Italian Dinner at Al Fresco Restaurant; 8:45pm Starry Sky Movie Night at Sun Deck
Day 7: 6:30am Morning Dive at Miyaru Kandu with sharks; 7:00am Yoga Class; 8:00 - 9:30am Breakfast; 8:30am Boat sails towards South Male Atoll; 10:30am Second Dive at Kandooma Thila; 11:00am Snorkeling and Beach Visit at Sexy Beach; 1:00pm Buffet Lunch; 2:00 - 3:00pm Local Island Maafushi Trip; 3:00pm Third Dive at Kuda Giri Wreck; 4:45pm Boat sails towards Kurumba near Male; 6:00pm Sunset Cocktail; 7:00pm Farewell Pan-Asian Dinner at Al Fresco Restaurant
Day 8: Breakfast; Transfer to the airport
This itinerary is subject to change based on weather conditions and dolphin sightings.
---
Experience Overview
The Indo-Pacific bottlenose dolphin (Tursiops aduncus) is a marine mammal that can grow up to 2.6 metres (8.5 ft) long and weighs up to 230 kilograms (510 lb). Dolphins are carnivores, so they feed on fish and squid. Their lifespan can last up to 40 years. In the past, these dolphins used to live in large groups (called pods), which were made up of hundreds of individuals, but now only 15-20 specimens are commonly seen together. Unfortunately, this species is still not very well known.
That's why two dolphin experts want to involve you in their project, giving you biology lectures to better understand the world of dolphins and teaching you how to behave without disturbing them. Since tourism connected to marine megafauna is on the rise, it's very important to understand how to interact with dolphins. In this way, we can put as little stress as possible on the animals and ensure future interactions.
The goals of this trip are to:
Describe the population size, abundance and distribution of the Indo-Pacific bottlenose dolphin and identify seasonal residency patterns
Locate critical habitats for particular behavioural activities such as calving, resting and foraging
Identify prey items and feeding status
Identify behavioural specialization techniques in different contexts (foraging, social, play, etc.)
Investigate social behaviour, group and population structure
Assess health status
Document environmental and anthropogenic influences
We will rise the awareness and protection as well as how to interact with animals without to disturb them while we infiltrate their environment. We will show you how to get the respect for all creatures in the aquatic environment. Especially as we are the aliens and intruders here. We want to show you how to be gentle so they may get a lot of satisfying impressions, I'm sure they will.
In addition, you'll be delight by the incredible underwater life of the Maldives, where spotted sea turtles, sharks, reef manta rays, whale sharks and many species of tropical fish are often spotted!
Keep in mind that this will be a real dive holiday for you, and you can participate in the research activities as much or as little as you wish.
This trip is scheduled in such a way as to spot dolphins, whale sharks, sharks and manta rays. However, don't forget these are wild animals in their natural habitat, so we cannot guarantee sightings.
---
Liveaboard
The Scubaspa Yang liveaboard is more than a simple dive boat. At your disposition is a 5-star spa (with 6 professional spa therapists), excellent cuisine, champagnes & wines, bbq excursions, free internet access, fishing, watersports and, moreover, daily snorkeling trips and yoga classes.
Scubaspa Yang accommodates 40 guests in 19 rooms: 10 Sea Star cabins (twin, double or triple) and 1 Cowrie Suite (single, double or triple). Furthermore, 3 Dolphin Suites can be used as double occupancy only, and the 5 Manta Suites are double or twin occupancy. Each room has air conditioning and comes complete with a private bathroom, hand basins, toiletries and towels. Relax with your bedside cabinet, shelves and minibar (except Sea Star cabins) while you read by your bedside reading light.
---
2018 Dates
---
The Trip Leaders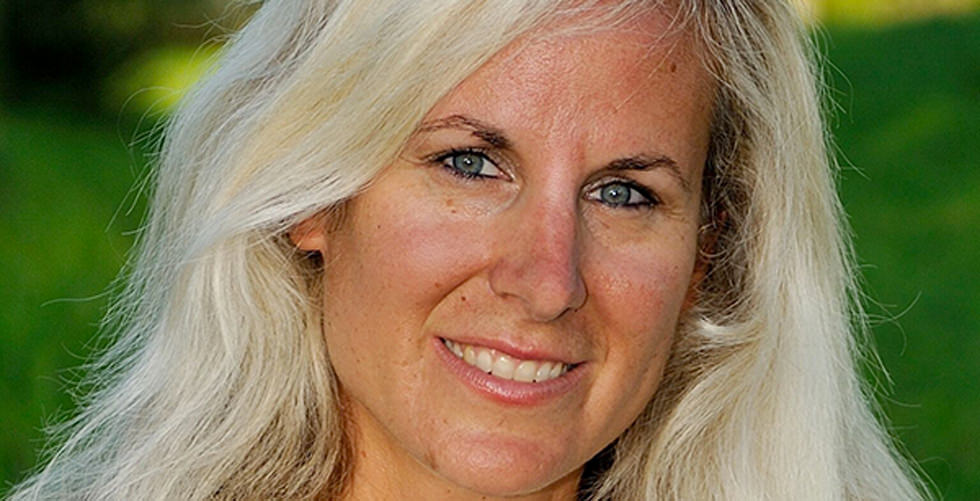 Angela Ziltener
Angela is a biologist, and as such, she has assisted marine scientists in Canada and other countries to learn more about whales and dolphins. After she was awarded a Master's degree in Biology for her thesis entitled "Innovation and Exploration in Captive Chimpanzees," she studied and worked as a zoologist and educator in a scientifically managed zoo.
In 2004, Angela had the opportunity to travel to Hurghada, where she fell in love with bottlenose dolphins while diving with them. She immediately understood how important it is to study and protect these animals.
Consequently, she started her own dolphin research project in 2009 with the support of a diving center in Hurghada, Egypt. Since then she has founded and has become the director of her own NGO, Dolphin Watch Alliance, in Switzerland. Alongside her colleagues, she runs both research activities and a conservation program on site.
Her mission is to raise awareness about dolphins worldwide and to ensure sustainable and responsible wildlife tourism.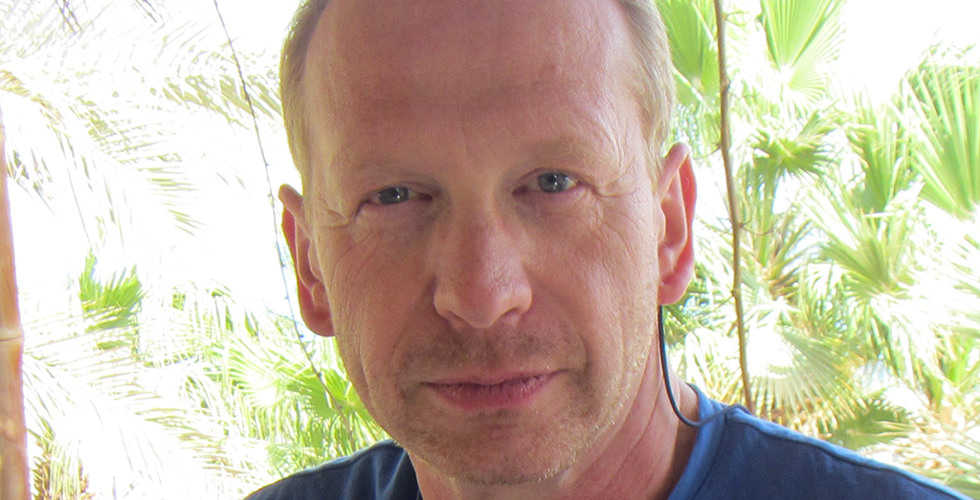 Marcus Gisi
Marcus started his scientific career at the Department of Anthropology at the University of Zürich, Switzerland in 1997. He trained in digging fossils in South Africa as a "Bone Man." But, he was always interested in living species, too.
Marcus's special interests include Taphonomy, which is the study of how organisms decay and become fossilized. He also manages the IT infrastructure for the Department of Anthropology.
As the opportunity came along, he quickly joined Angela Ziltener's team as a co-founder to the Dolphin Watch Alliance.
---
Recommended Equipment
Diving equipment
Polarized sunglasses
Underwater camera
---
The Trip Includes
Full board, including water, tea and coffee (Juices are only complimentary for breakfast)
Marine biologist
Biology lectures
Up to 17 dives
Nitrox
Wifi
Island tours
Watersports
Yoga every morning
Rental equipment (mask, fins and snorkel)
Transfer from/to airport
Free diving insurance offered by Diviac
---
The Trip Doesn't Include
Travel insurance
Dolphin Watch Alliance conservation fee (USD $400)
Green fees (USD $42 per trip)
Tips for the crew (recommended)
Spa treatments
---
Requirements
Passport
Travel and medical insurance
Diving certificate