PADI Eco Travel - Sustainable Dive Vacations
12th October 2016

| Mario Passoni
Imagine diving with huge whale sharks, witnessing the magical dance of manta rays, hearing the mystical singing of whales and, at the same time, helping out with the research and the conservation of your favorite marine creatures.
For your next dive vacation, choose PADI Eco Travel, and you'll be joining one of the world's leading conservation organisations in researching and helping with the protection of these incredible marine creatures.
As an added bonus, you'll be diving with your favourite creatures in the best places around the world, and having the time of your life while doing some good for our oceans, too.
PADI Eco Travels are life-changing dive vacations that have an impact on the conservation of our oceans!
---
Table of Contents
The Value You Get From An Eco-Friendly Holiday
---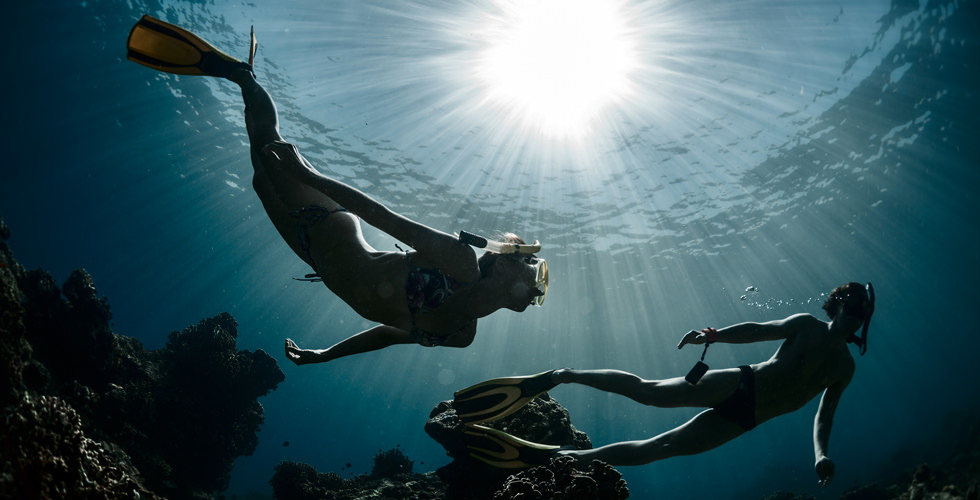 The Value You Get From An Eco-Friendly Holiday
When choosing a PADI Eco Travel holiday, you're combining an exciting diving vacation with a good cause by contributing to the protection of our seas and their inhabitants.
On each PADI Eco Trip, you'll have, together with a dive guide, one of the most experienced researchers for a specific marine animal. You will not only dive in the best locations around the world, but you'll also learn everything you always wanted to know about your favourite marine creatures.
You'll learn how to best approach marine animals without altering their biological cycle, how to identify them and what their behaviour is. In short, you'll become an expert yourself.
Last but not least, when participating in a PADI Eco Trip, you're directly contributing to the research of these animals. A portion of the proceeds from PADI Eco Travel goes directly to marine research and conservation organizations.
Leave Only Bubbles... And a Name
Did you know that you can identify individual manta rays, whale sharks and sea turtles?
When participating in PADI Eco Trips, this process is as easy as it gets. Take pictures of the animals you see and give them to researchers. They will upload them in a database called Citizen Science Project, and if the animal has never been seen before, you get to give it a name.
---
Protect What You Love
Sharks are killed for making soup with their fins (finning), manta rays are slaughtered for their gills, and sea turtles and dolphins get trapped in fishing nets where they drown.
Unfortunately, behind the death of many of these animals there is a business, or just negligence, but through the growing demand of tourism, we can show that these animals are worth more alive than dead.
Choosing one of these trips will help researchers to continue their work and concretely find a way to save these ocean inhabitants. In fact, a part of what you pay will be donated to marine research centers.
---
PADI Eco Travel Vacations
We've selected the best organizations and diving destinations worldwide to make sure you have the time of your life, see as many incredible creatures as possible and contribute in the most substantial way to our oceans. Pick one of the following vacations and get ready to be amazed.
---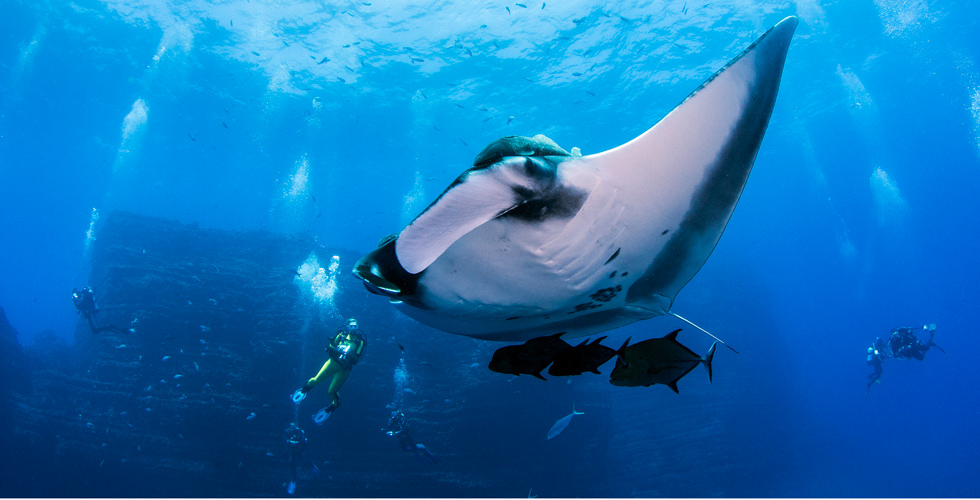 Dive With Manta Rays
Manta Trust Expeditions In The Maldives
Join the researchers of the Manta Trust for a liveaboard expedition to the Maldives. Dive with manta rays and whale sharks while learning more about these massive marine creatures.
Manta Trip With Mantamatcher In The Maldives
Sign up for an extraordinary diving trip in the Maldives. Relax and enjoy this tropical paradise while helping researchers gather data about manta rays.
Manta Trust Trip In Komodo, Indonesia
Sign up for a fantastic trip to Komodo National Park guided by a Manta Trust expert, helping him to collect important data on vulnerable marine life.
Devil Rays Expedition in the Sea Of Cortez
Get inspired by a trip in the Sea of Cortez aboard the Quino El Guardian. Two marine biologists will help you discover the world of devil rays and local marine life. Dive with a purpose and enjoy!
Diving With Manta Rays In Socorro, Mexico
Join this incredible manta ray experience in the Socorro Islands. Follow a researcher and take part in studies that concretely help these gentle creatures.
---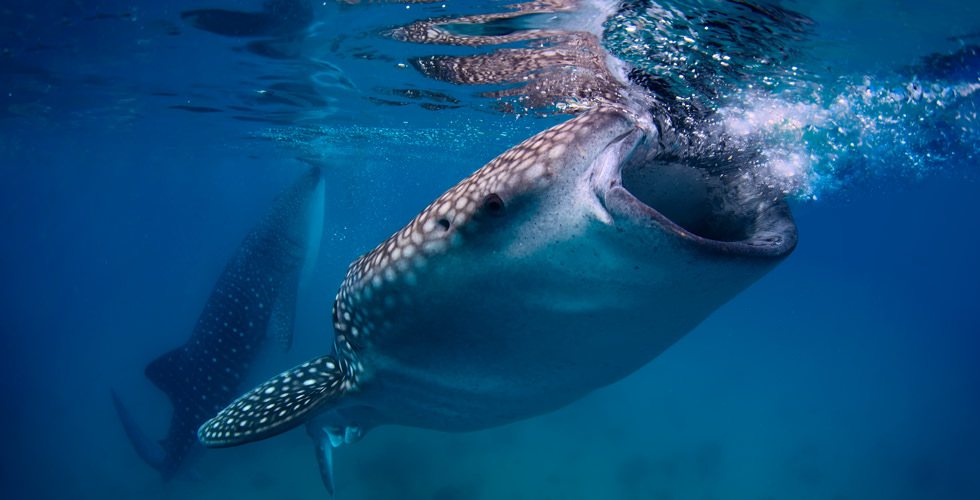 Dive With Whale Sharks
Discover the Marine Megafauna of Nosy Be, Madagascar
Book your trip to Madagascar and discover the natural wonders of Nosy Be. Don't miss the opportunity to join one of the first marine eco trips to Madagascar.
Socorro Expedition: Help Scientists Give Ultrasounds to Whale Sharks and Mantas
A unique dive trip dedicated to pregnant whale sharks and manta rays, in collaboration with expert researchers and in one of the most beautiful dive destinations in the world - the Socorro Islands.
Whale Shark Adventure in Djibouti
Join a whale shark expedition aboard a luxurious liveaboard in unexplored Djibouti, following whale sharks in their natural habitat.
Whale Shark Expedition With The Marine Wildlife Watch Of The Philippines
Get ready to explore wild islands, swim with whale sharks and dive with manta rays.
Expert researchers from the MWWP will guide you in an unforgettable holiday in the Philippines.
---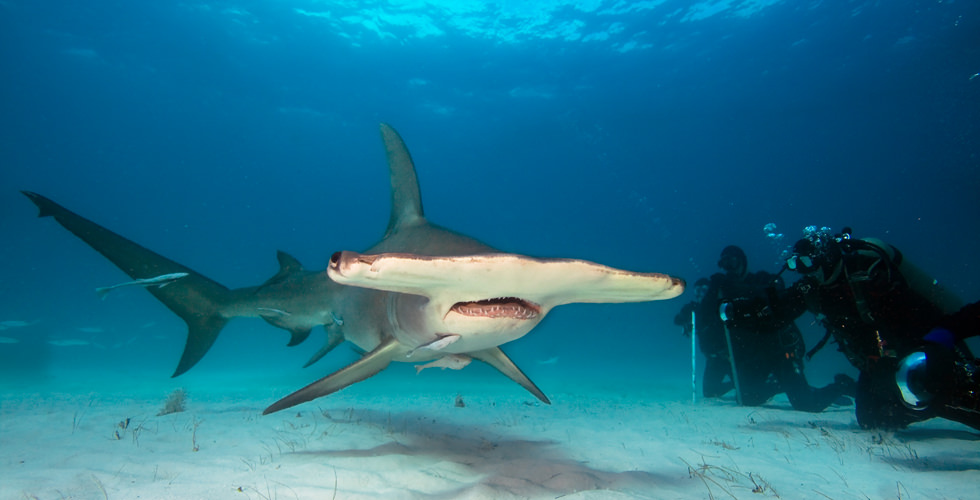 Dive With Sharks
Dive with Thresher Sharks in the Philippines
Join the team of the Thresher Shark Project on a dive trip to learn more about the Pelagic Thresher Sharks of Malapascua in the Philippines.
Sharks Experience In Socorro, Mexico
Live a lifetime experience in Mexico while learning more about our oceans and sharks. Help researchers in their mission and dive in one of the best places in the world.
Project Shark With Red Sea Sharks
Join a trip dedicated to the sharks of the Red Sea. Learn more about these incredible predators and help shark experts in protecting the wild animals while enjoying an unforgettable holiday.
Shark Experience In The Bahamas With The Bimini Sharklab
Join the researchers of the Bimini Sharklab on this eco trip for a chance to swim with hammerhead, lemon, tiger and other sharks in the Bahamas.
The Red Sea Shark Week
Join the HEPCA team on an unforgettable holiday dedicated to sharks. Go diving in a beautiful location and make a contribution to protecting these incredible creatures.
Freediving Shark Adventure In Socorro, Mexico
Join 3 time world-record freediver and shark expert in an unforgettable shark experience. Learn how to tag hammerhead sharks while freediving and enjoy one of the most desirable places in the world.
Project Shark With Elke Bojanowski In The Maldives
Take part in this trip dedicated to the sharks of the Maldives. Help a shark expert in protecting these predators and enjoy the depths of this tropical paradise.
---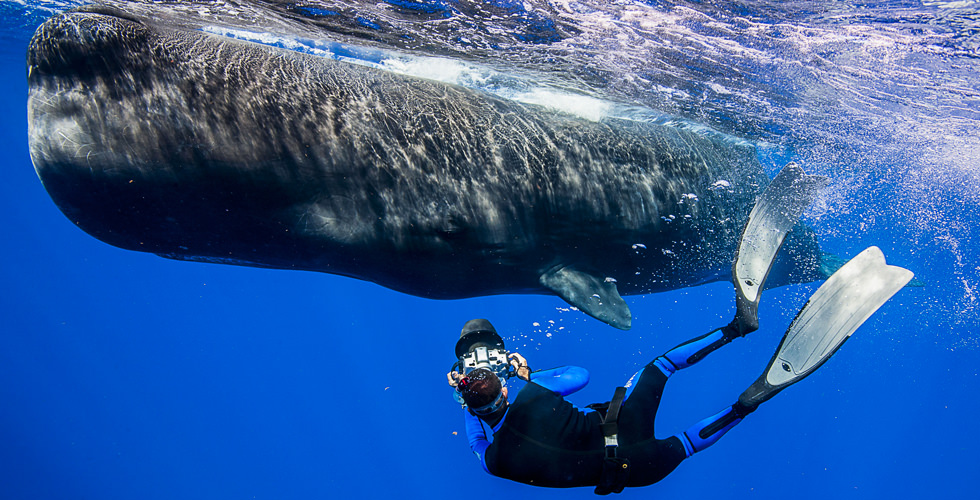 Photo credit: Amos Nachoum
Swim With Whales
Humpback Whales Adventure In Socorro, Mexico
Dive the magnificent underwater world of Socorro Island while taking part in research, whale watching and swimming with humpback whales.
---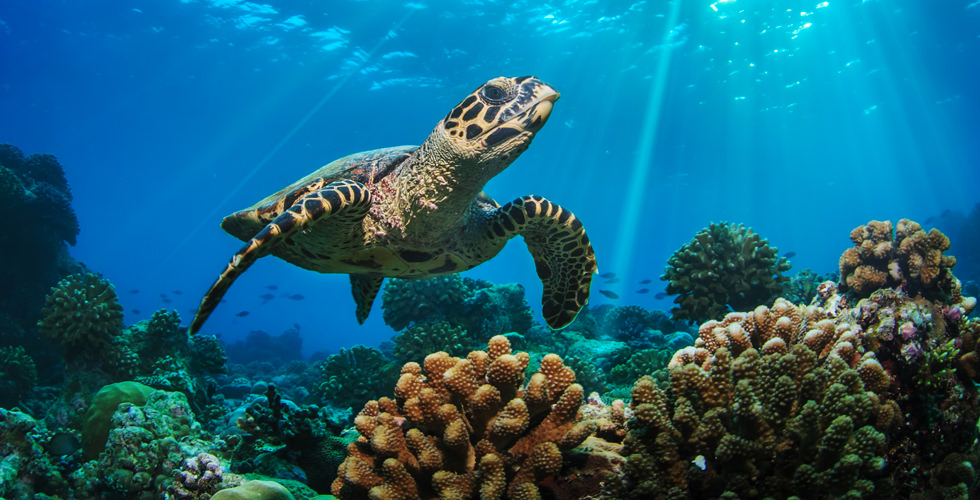 Dive With Sea Turtles
Red Sea Dolphins And Turtles Expedition With HEPCA
Join a dolphin and sea turtle experience aboard the Ali Red Sea Defender in Egypt. Have fun with these friendly creatures while collecting important data with HEPCA experts.
---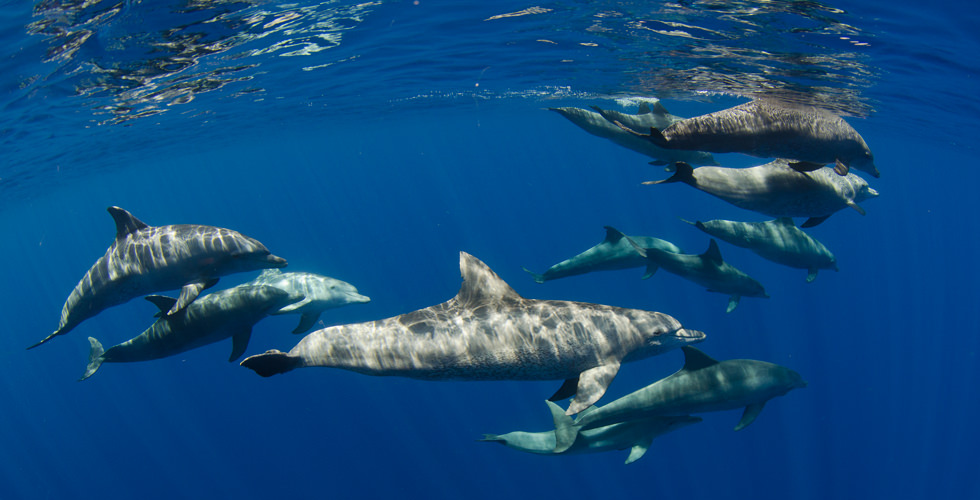 Learn More About Dolphins
Special Dolphin Watch Alliance Trip
An exclusive dive trip in the Maldives focused on dolphins. PADI Eco Travel has partnered with the Dolphin Watch Alliance and Scubaspa Yang for this citizen science adventure.
---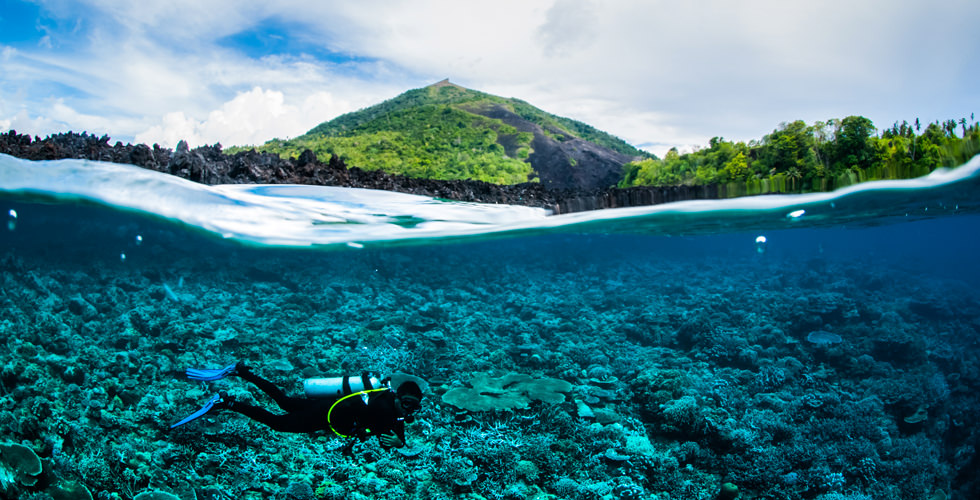 Dive Among Tropical Reefs
Fish And Marine Reef Ecosystem Exploration In The Revillagigedo Archipelago
Sign up for a wonderful eco trip to the Revillagigedo Archipelago with two world authority marine experts and learn more about the local marine life.
Sailing Catamaran Eco Adventure In The Bahamas
Sail the crystalline sea of the Bahamas on board the catamaran Ppalu. Explore deserted tropical islands and learn how to restore coral with a marine biologist.
Marine Biodiversity & Ecology Of The Sea Of Cortez
Dive with a purpose and discover the marine life of the Sea Of Cortez aboard the Quino El Guardian with Dr. Carlos A. Sanchez Ortiz.
Climate Change And Global Warming Research Expedition
Sign up for a unique expedition in Egypt, exploring gorgeous dive spots in the Red Sea while helping researchers investigate the causes of global warming and coral bleaching.
Explore The Sea Of Cortez With Filmmaker Annie Crawley
Join Photographer/Filmmaker Annie Crawley and Scientist Dr. Sanchez aboard the Quino El Guardian. Swim with sea lions, mobulas, whale sharks and create a photo/video story of your trip!
---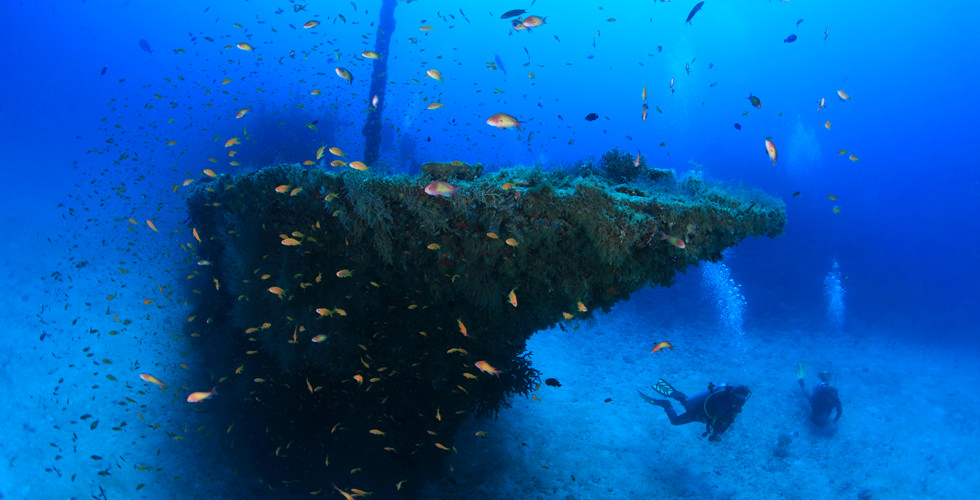 Wreck Diving
Wreck And Deep Sea Research Adventure
Sign up for an expedition dedicated to shipwrecks in Egypt. Discover more about them and the valuable function they play within the ecosystem thanks to HEPCA experts.
---
Our Partners
To give you access to the best destinations around the world, we are collaborating with trusted and well-known organizations. These include marine research centers as well as NGOs. Learn more about them:
---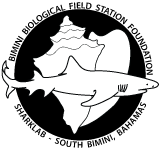 The mission of the BBFS Foundation is to advance our knowledge of the biology of marine animals (sharks and rays), to educate future scientists and to disseminate research results. The Foundation does so in order to advance the field of marine science and conservation biology as well as raise public perception and awareness of sharks and other marine species.
"We're happy to collaborate with PADI Travel to increase awareness and conservation of sharks and their relatives." - Dr. Samuel Gruber, founder of the Bimini Biological Field Station Foundation (BBFSF).
View Expeditions | View Website
---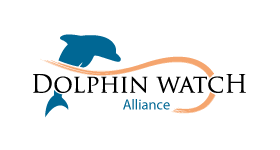 Dolphin Watch Alliance is a non-profit organization that aims to bring ethical and financial support for projects serving the worldwide research and protection of wild dolphins.
"We are glad to collaborate with PADI Travel to contribute scientific information about marine wildlife during the Scubaspa trips and hope we are able to spread awareness about how to engage with wild animals, experience wildlife and how to protect them while doing so.
" - Angela Ziltener, founder and director of Dolphin Watch Alliance.
View Expeditions | View Website
---

HEPCA (Hurghada Environmental Protection and Conservation Association) is an established NGO actively working towards the protecting and preserving of the natural resources of the Red Sea, as well as promoting conservation and sustainable tourism practices.
"We are pleased to cooperate with PADI Travel, one of the few leading operators that help divers to get closer to the environmental awareness, protection and conservation." - Heba Shawky, Managing director.
View Expeditions | View Website
---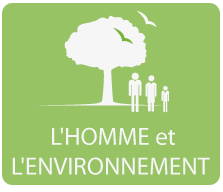 The NGO Uomo Ambiente Italia in collaboration with Homme et l'Environnement Madagascar has been working in the field of biodiversity protection, biology and sustainable development for more than 17 years. Since 2001 the NGO has found the key to access the promotion of local autonomy, the development, the enhancement of natural resources and their conservation.
"We are pleased to start an active collaboration with Padi Eco Travel, in this way we are sure to concretely help and monitor the marine megafauna that inhabits the cristalline waters of Nosy Be." - Carlotta Barba, Director.
View Expeditions | View Website
---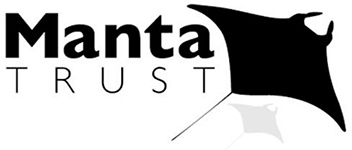 Manta Trust takes a multidisciplinary approach to the worldwide conservation of manta rays and their habitat. The organization does so through robust research, raising awareness and providing education to the general public and community stakeholders alike.
"We are glad to collaborate with PADI Travel, an operator devoted to marine conservation and willing to add a research and awareness component to their dive experiences." - Guy Stevens, founder and CEO of Manta Trust.
View Expeditions | View Website
---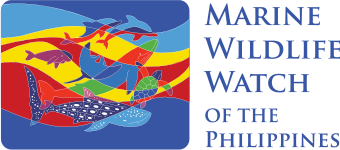 Marine Wildlife Watch of the Philippines (MWWP) was primarily designed to be an outlet for information on marine wildlife in the Philippines but now aims to spread a better appreciation of the marine environment, its ecological processes and the needs of dolphins, whales, dugong, marine turtles, sharks and rays.
"We're very pleased to partner with PADI Travel to help engage more divers and tourists in this cause and increase awareness of environmental issues." - Dr. Arnel Yaptinchay (AA), Director of Marine Wildlife Watch of the Philippines.
View Expeditions | View Website
---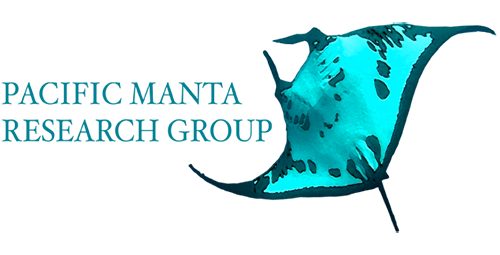 The Pacific Manta Research Group has studied manta rays in the Sea of Cortez and the Mexican Pacific for over three decades, in order to develop a greater understanding of manta ecology and natural history, and to contribute to the conservation of marine habitats and biological communities. Our objective is to increase awareness of the unique diversity of marine lifeforms through educational outreach to the communities of scientists and curious Natural Historians.
"Given the support and goodwill extended to us by PADI Travel we are able to contribute to an increased awareness of these magnificent "Flying Carpets of Ebony Silk," their exceptional charisma, and importance in the world's oceans." - Dr. Robert Rubin, Director, Pacific Manta Research Group.
View Expeditions | View Website
---

In Pelagios Kakunjá our goal is to recover marine predators and pelagic fish assemblages, through science-based conservation.
"We are pleased to team up with PADI Travel to bring divers closer to shark research and conservation through a hands-on experience in our citizen science expeditions." - Dr. Mauricio Hoyos, Executive Director, Pelagios Kakunjá.
View Expeditions | View Website
---

The Perry Institute for Marine Science is a US based non-profit research institute. It has been conducting research to promote marine stewardship in the Bahamas and throughout Caribbean region since 1970. Many of their current programs focus on conducting research and providing technical support for conservation and sustainable use of marine and coastal resources in The Bahamas and throughout the region.
"The Perry Institute for Marine Science is pleased to partner with PADI Travel to involve recreational scuba divers in reversing the decline of Bahamian coral reefs." - Dr. Craig Dahlgren, Managing Director, Perry Institute.
View Expeditions | View Website
---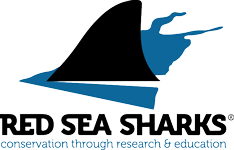 The Red Sea Shark Trust was founded in 2012 to support and expand ongoing shark research projects in the Egyptian Red Sea. Additionally, the NGO works towards an increasing awareness of the massive threats that sharks & rays are facing worldwide with the help of informative presentations for members of the diving community.
"The cooperation with PADI Travel opens up exciting possibilities and will allow us to reach more divers in our efforts to increase their knowledge about sharks and rays, as well as their awareness how threatened these fascinating creatures have become." - Dr. Elke Bojanowski, Research Director, Red Sea Sharks Trust.
View Expeditions | View Website
---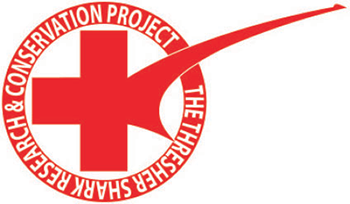 The Thresher Shark Research and Conservation Project is a community based genuinely not-for-profit research organisation. Our mission is to promote and disseminate shark research, education and conservation to a broad local, regional and international public and scientific outreach.
"We are pleased to collaborate with PADI Travel to increase awareness and enhance the conservation of the thresher sharks of Malapascua." Dr. Simon Oliver - founder of The Thresher Shark Project.
---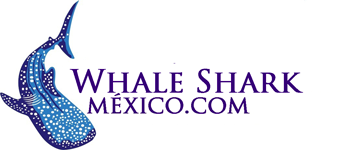 The Whale Shark Mexico is project of research, conservation, education and sustainable management of the charismatic whale sharks, within the non-profit organization ConCiencia México.
"Me and my team are very happy in collaborate with PADI Travel, we are looking forward for our trip and we hope this will be the beginning of more trips and collaborations." - Dr. Dení Ramírez, Director and founder of Whale Shark Mexico (also known as Tiburón Ballena México).