Eco Travel: Spotlight on Asia Pacific
22nd February 2019

| Emma Daffurn
Ecotourism: 'Travel to natural areas that conserves the environment and improves the wellbeing of local people'.
With majestic manta rays, pristine reefs, many shark species, soft corals and historic wrecks - one thing is for sure, Asia has a lot to offer (and protect!).
Check out these PADI dive resorts all over the continent who are taking steps to do just that...
1. Paddle-board with baby sharks in Raja Ampat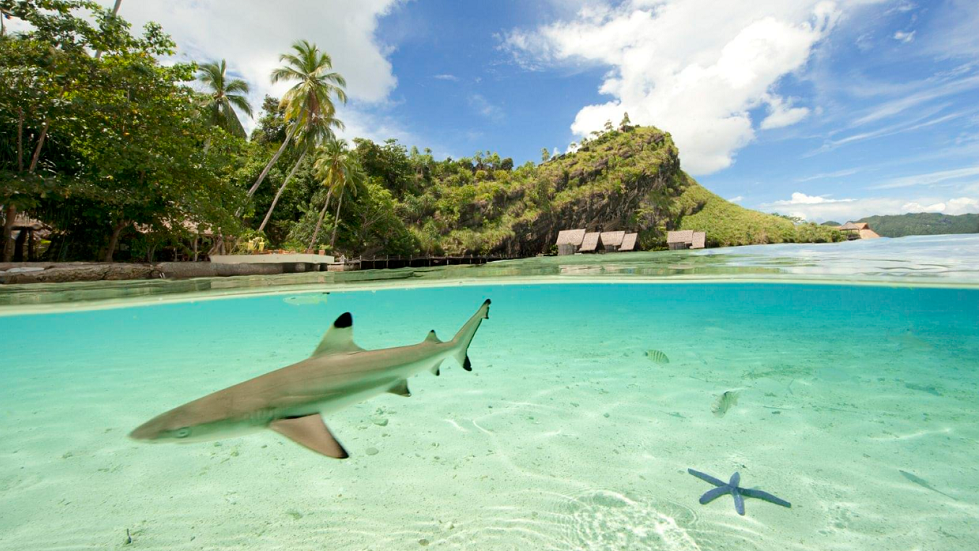 Dive with: Misool Dive Center
Stay at: Misool Resort
When: Year-round
Recommended trip length: 1 week, then spend another week on Lembeh!
The private island resort and dive center is located within a 1220 sq km Marine Protected Area, created and maintained by Misool. Nestled in one of the most biodiverse marine regions on Earth, look out for sharks, mantas, blue spotted sting rays and a huge array of macro creatures and tropical reef fish. Spa services include massage and beauty treatments using food-grade, organic ingredients, with most products are created fresh each morning. The resort's charity works to protect marine biodiversity and empower local communities. Why not spend a day with the rangers to learn more about the ongoing conservation work?
2. Learn about Manta and Mola while Diving in Nusa Penida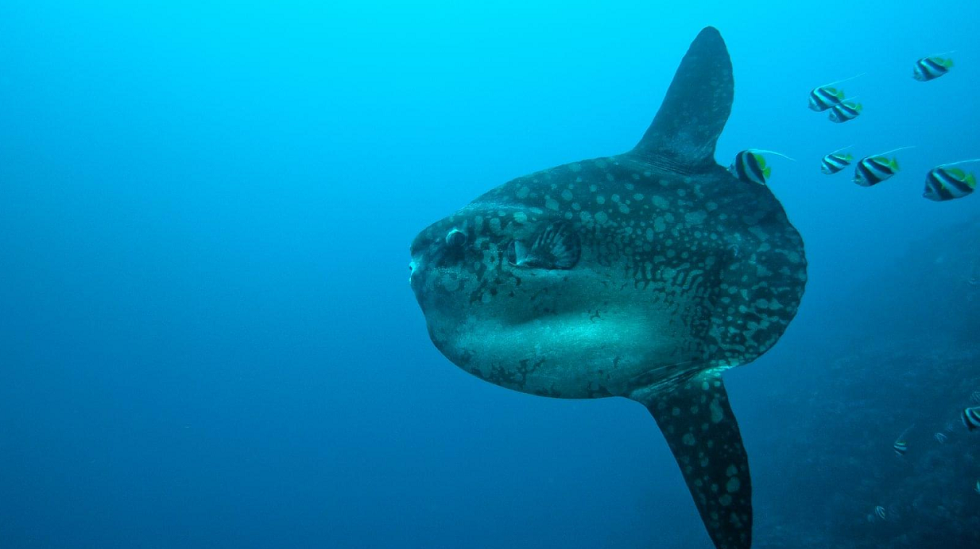 Dive with: Ceningan Divers
Stay at: Ceningan Resort
When: Year-round
Recommended trip length: 10 days
Ceningan Divers is the winner of the prestigious BlueGreen360 Awards for Dive Resort of the year in 2019 and Dive operator of the year in 2018 for their extensive eco and sustainability programs. Located in one of the largest manta populations around, dive in the Nusa Pendia Marine Protected Area. Are you ready to expend your conservation knowledge? There's regular clean-ups, mangrove nursery and daily workshops on mantas, mola (sunfish) and more are conduct by their in house Marine Biologist. They are a Green Fins operator, have a no single-use plastic policy and follow sustainable eco-friendly practices throughout the resort.
Reserve your space at Ceningan Divers



3. Dive with 75% of the world's coral species in Raja Ampat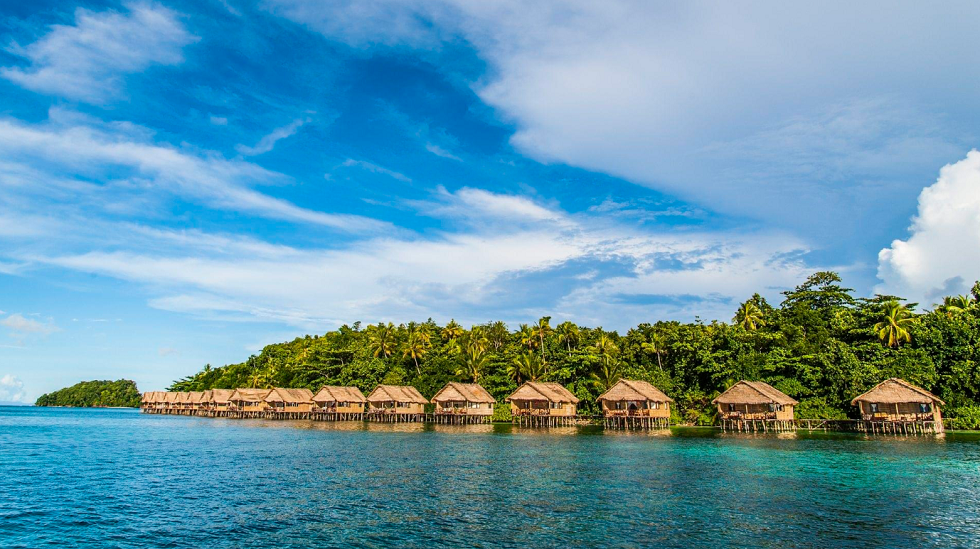 Papua Paradise offers the chance to stay in a rustic yet luxurious bungalow perched over calm waters, surrounded by exotic birds and lush jungle foliage. A hot spot for marine biodiversity, local reefs are home to manta rays, secretive dugongs and beautifully colorful mandarin fish. Not only does the resort have a mutually strong relationship with the surrounding communities, they have taken steps to reduce their energy and water usage and source produce from the local area.
Check out Papua Paradise Eco Resort



4. Swim with sharks and turtles in the Maldives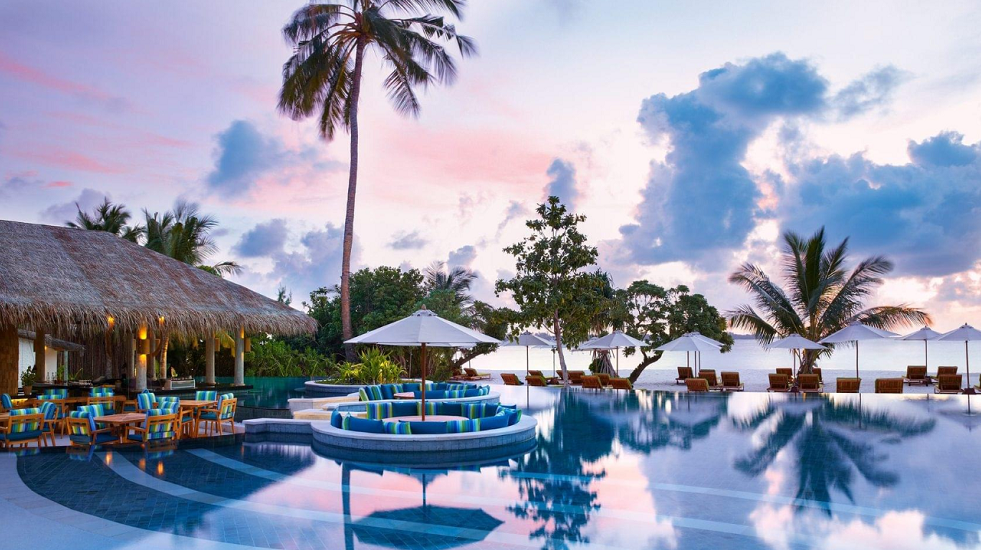 Dive with: Deep Blue Divers, Maldives
Stay at: Six Senses Laamu
When: May till November
Recommended trip length: 1 week
Stay in 5* luxury at this jaw-droppingly beautiful private island eco resort in the Maldives. Six Senses Laamu is ran in such a way that the unique environments, cultures and experiences of the Maldives can be enjoyed not just once, but for generations to come. What's more, Deep Blue is a PADI Green Star Award and 100% AWARE dive center, meaning they have demonstrated their dedication to marine conservation and environmental leadership in the community.
5. Lookout for electric rays and octopus in Bunaken Marine Park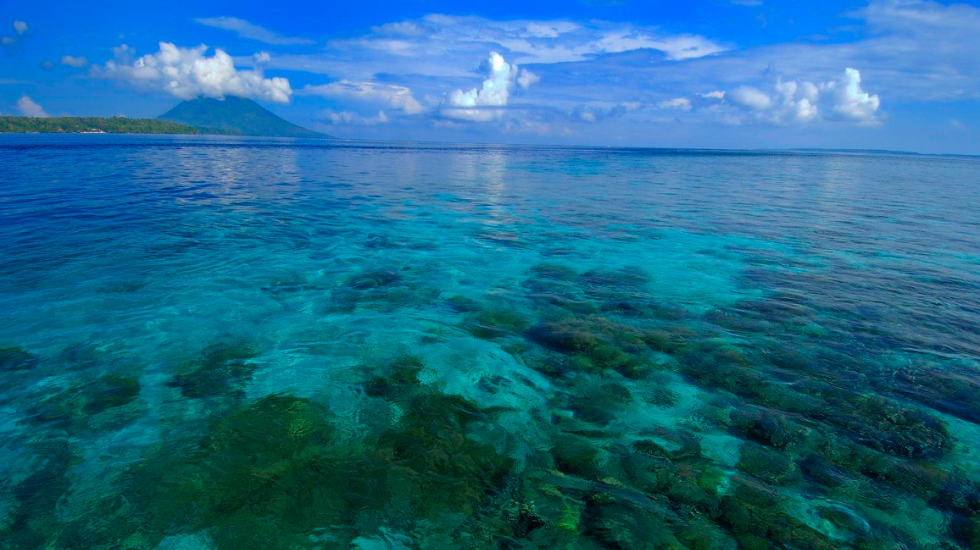 Dive with: Siladen Divers, Indonesia
Stay at: Siladen Resort & Spa
When: June till September
Recommended trip length: 5 days
Located in the heart of Bunaken National Marine Park, Siladen Resort & Spa offers boutique luxury and the chance to dive with electric rays, octopus, reef sharks and many macro creatures. There is also a good selection of muck diving sites - paradise for underwater photographers. Rest assured your stay will have as little impact on the environment as possible - everything is produced in-house, from bread to vegetables and aloe vera aftersun.
6. Visit the 'Soft Coral Capital of the World' in Fiji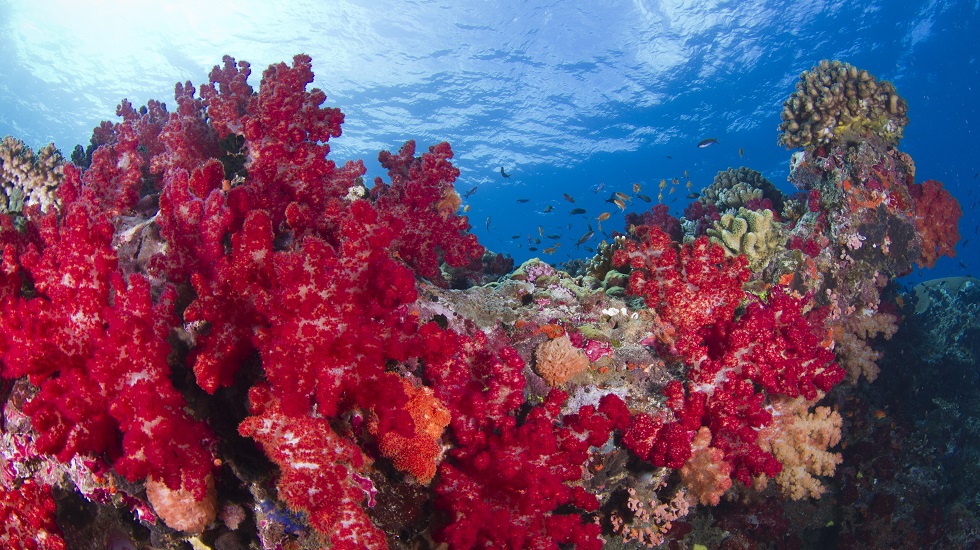 Dive with: Beqa Lagoon Resort, Fiji
Stay at: Beqa Lagoon Resort
When: Year-round
Recommended trip length: 10 days
Experience tropical rainforests, turquoise waters and a quiet south pacific island. Beqa Lagoon resort offers incredibly friendly and welcoming staff, plus the chance to dive with seven shark species in one dive! The resort is partnered with the Beqa Lagoon Initiative, a program founded on ecosystem-based management of marine and coastal environments, and has close ties to the local community.
Understand more about Beqa Lagoon Resort



7. Discover Japanese WWII wrecks in Palawan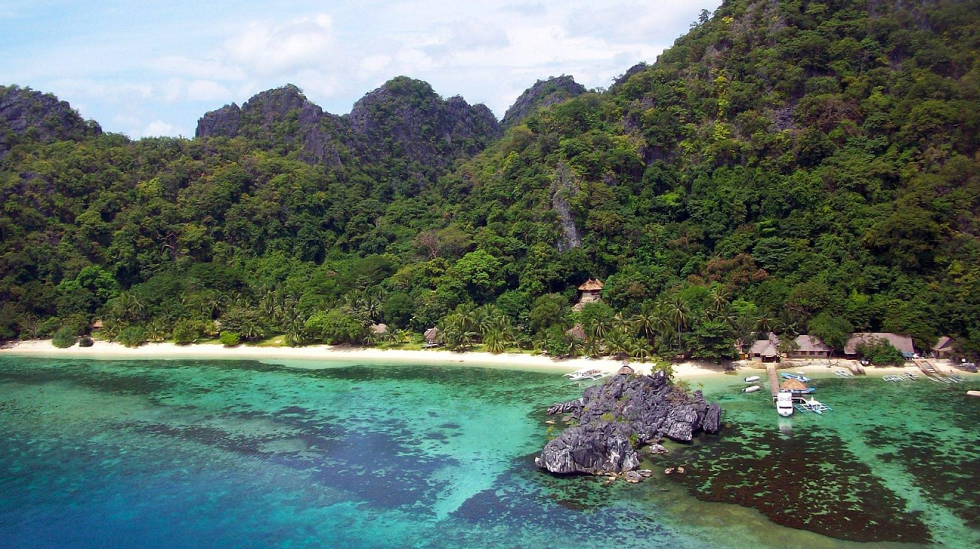 Dive with: Sangat Island Dive Resort, The Philippines
Stay at: Sangat Island Dive Resort
When: December till March
Recommended trip length: 1 week
Check in to this eco-consious dive resort located on an uninhabited corner of Sangat Island in Palawan, tucked between tree-covered mountains and clear turquoise seas. It's a great location for diving with a number of well-preserved WWII wreck nearby. Totally off-grid, all energy needs at Sangat are generated via solar power. From locally-born staff members to fully self-sufficient water sourcing, this resort is tightly bound to the rhythm of the local environment and community.
8. Get to know Kadavu Island's resident manta rays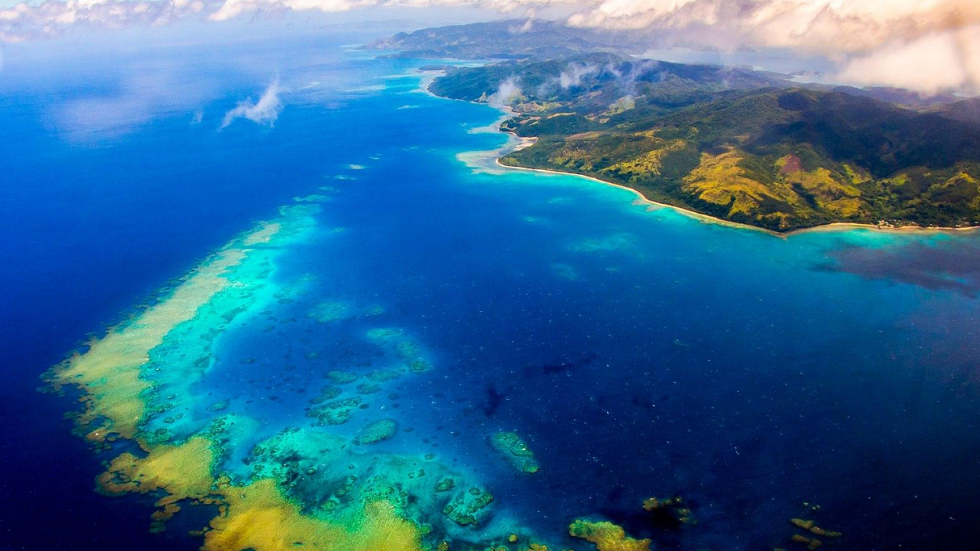 Dive with: Mad Fish Dive Center, Fiji
Stay at: Matava Eco Resort
When: Year-round
Recommended trip length: 10 days
This resort offers the chance to escape from the madness of the city and step into a bite-sized world untouched rainforests, quiet beaches, dream-like waterfalls and a miles of buzzing reef. There are no roads on Kadavu Island, only a network of peaceful trails meandering through each village. Not only does this resort offer an amazing window into Fijian culture, they also partner with local beekeepers and boast their own organic farm and orchard.
Unearth the magic of Matava Eco Resort



9. Photograph unique macro creatures in Lembeh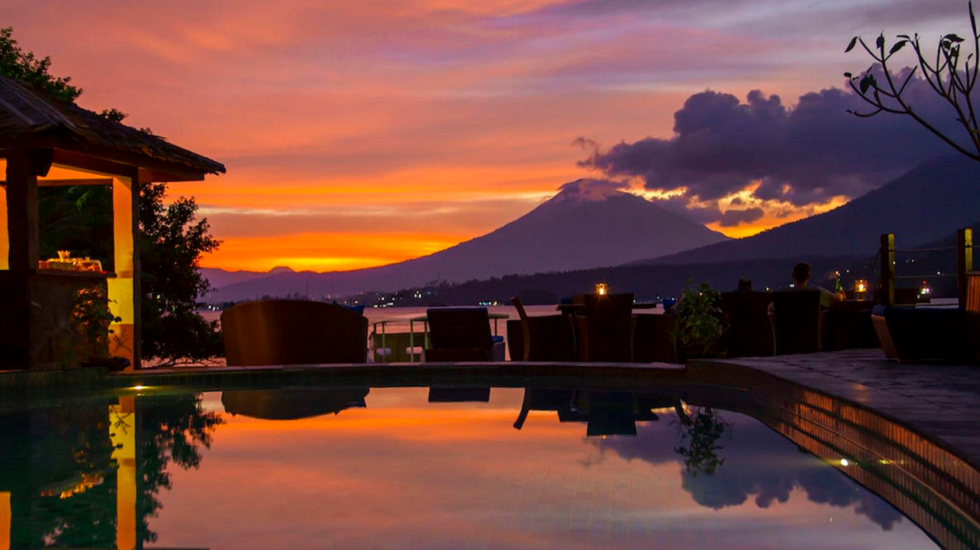 Dive with: Critters @ Lembeh Resort, Indonesia
Stay at: Lembeh Resort & Spa
When: Year-round
Recommended trip length: 1 week (or 2 weeks for keen photographers!)
This completely sustainable dive resort is a true gem in Indonesia. With dedicated, experienced staff, personalized service and state-of-the-art UW photography facilities it's a no-brainer for macro lovers. Stay in cottages made of reclaimed wood and dine on local produce and sustainably sourced seafood. The resort offers regular conservation lectures, underwater clean ups and the chance to understand the culture of the region with local guides.