Eco Travel: Spotlight on the Caribbean, Central America and Mexico
22nd February 2019

| Emma Daffurn
Ecotourism: 'Travel to natural areas that conserves the environment and improves the wellbeing of local people'.
Home to the second largest barrier reef in the world, endless white sand islands, tropical rainforests, multicolored wildlife and mystical cenotes, this region seems to have it all.
Discover these amazing eco resorts that offer world-class diving in dreamy destinations...
1. Dive on the world's first underwater sculpture park in Grenada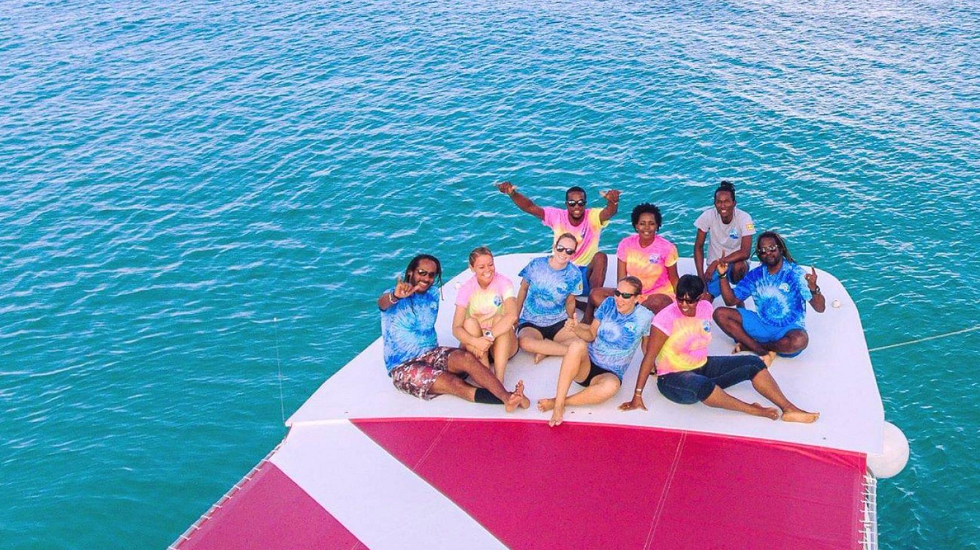 Dive with: Eco Dive Grenada, Grenada
Stay at: Siesta Hotel
When: Year-round, though conditions are best between January and May
Reccomended trip length: 1 week
Stay at Siesta Hotel, a small and friendly resort that heats all its water via solar power and takes all steps possible to conserve their energy usage. Dive with Eco Dive Grenada, a Green Star Award Dive Center since its inception in 1996! These guys are the only dive center in Grenada with marine biologists on staff - Christine, Andre and Wayne. With close ties to the local university, the team are always involved with marine conservation efforts on the island.
2. Explore stunning coral reefs in Cayos Cochinos Marine Park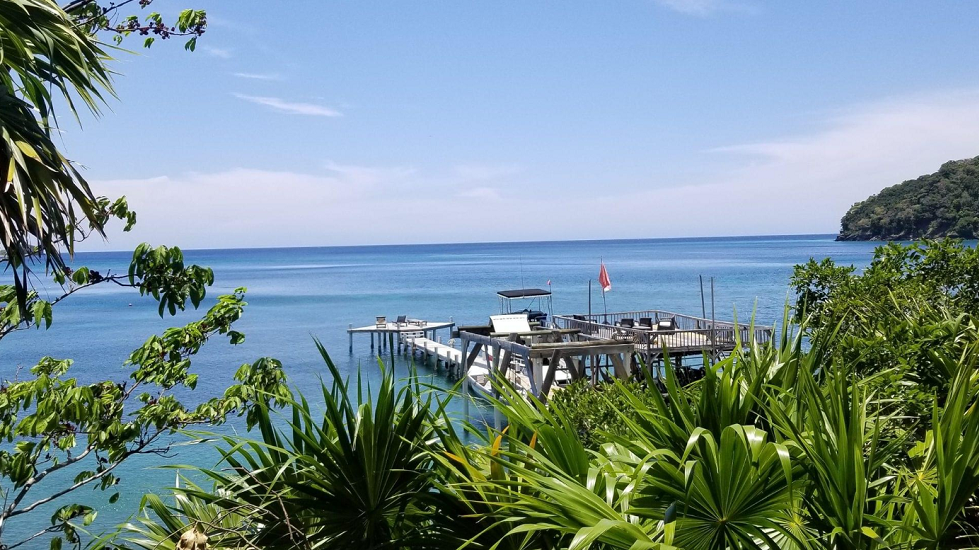 Dive with: Turtle Bay Eco Resort, Honduras
Stay at: Turtle Bay Eco Resort
When: April or May
Reccomended trip length: 10 days
This tropical island resort is set over 10 acres and offers panoramic views of the Caribbean Sea, far from the stresses of the modern world. Even better, the resort is a proud recipient of PADI's Green Star Award, given to forward-thinking dive operators who have demonstrated their ability to take action on the environmental issues around them and bring awareness to their divers.
Discover Turtle Bay Eco Resort



3. Experience tropical island life off the coast of Placencia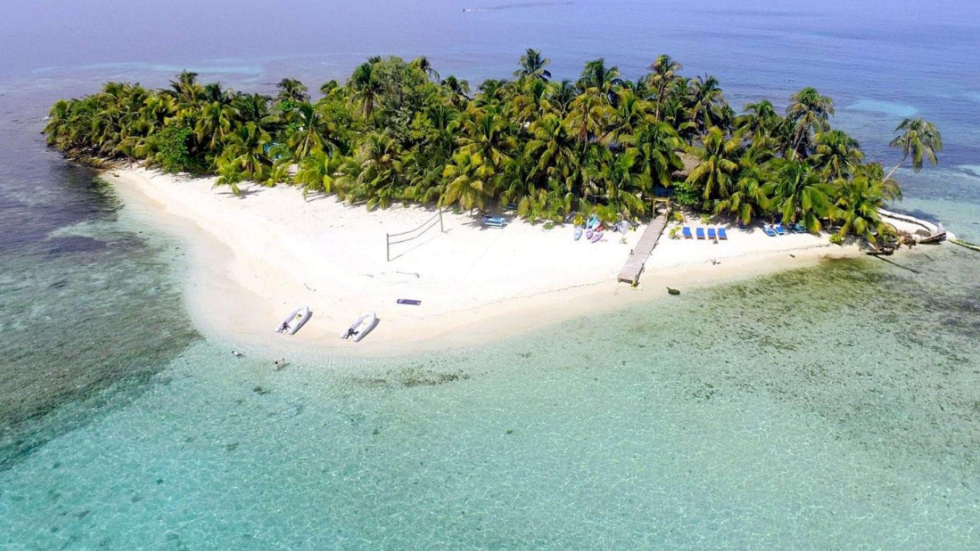 Dive with: Ranguaga Caye, Belize
Stay at: Belize Underwater
When: April till June
Reccomended trip length: 1 week
Escape the tourist traps with this all-inclusive private island resort - rent a single cabana or group together with your mates and take all three! The island boasts a large white sand beach and shallow reef circling the island- ideal for snorkelers and divers alike. The resort is committed to protecting the fragile ecosystems that draw visitors from around the world to Belize, and encourage their guests to do the same.
4. Marvel at incredible birds, mammals and marine life in Costa Rica
Dive with: Aguila de Osa Dive Center, Costa Rica
Stay at: Aguila de Osa Marine & Adventure Lodge
When: October to February
Reccomended trip length: 5 days
Discover the wonder of Corcovado National Park, a region home to 2.5% of the world's biodiversity. Come face to face with monkeys, frogs, sloths, 350+ bird species and beautiful butterflies. Beneath the waves, you'll find sharks, rays, turtles and more. Sustainable tourism is at the core of this resort, shaping all elements of the business whether it be educating visitors, reducing waste, conserving energy or serving up home-grown produce at the restaurant.
See Aguila de Osa Marine & Advanture Lodge



5. Swim through mangrove forests and sacred cenotes in the Yucatan
Dive with: Scuba Libre, Mexico
Stay at: Sandos Caracol Eco Resort
When: May till September
Reccomended trip length: 10 days
Enter a mystical world of sacred cenotes, Maya ceremonies and mangrove rivers with Sandos Caracol Eco Resort. The resort offers a micro animal sanctuary, home to rescue pigs, goats and rabbits. Every one of the resort's eco adventures is designed to champion and preserve the regions amazing nature, culture and wildlife. For something super indulgent, pay a visit to the eco spa for a body wrap featuring local plant extracts.
Go to Sandos Caracol Eco Resort



6. Search for dugongs and turtles in Southern Belize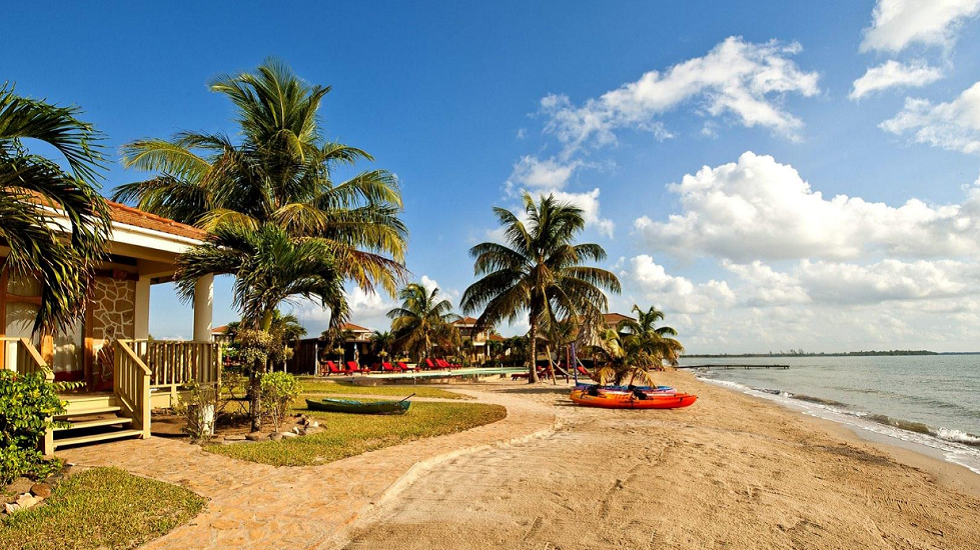 Dive with: Hopkins Bay Resort, Belize
Stay at: Belize Underwater
When: April till June
Reccomended trip length: 1 week
Rated number 1 for Best Value in Hopkins on TripAdvisor, this one is a no brainer. Shallow reefs, clear seas, dugongs, turtles, rays and many more incredible marine species are waiting for you to discover them. All efforts are taken to reduce the negative impact of tourism on the surrounding environment. As part of this, a portion of every booking is donated to local charities. The charities change every month, to make the largest impact in the community as possible.