Fish and Marine Reef Ecosystem Exploration in the Revillagigedo Archipelago
6th December 2017

| Mario Passoni
Photo Credit: Christian Vizl
The Revillagigedo Archipelago, also known as the Socorro Islands, is famous for being rich in marine life such as corals, invertebrates, dolphins and especially pelagic fish, including sharks, schools of jack fish and tuna.
During this fantastic trip aboard the Quino El Guardian, two important marine biology experts will join you. These professionals will share their vast knowledge in the field of marine biology with you.
Don't miss the opportunity to visit one of the most beautiful and fascinating places in the world where you can swim with hammerhead sharks, galapagos sharks, whitetip reef sharks, silky sharks, oceanic manta rays and more!
To take part in this expedition, you're not required to be an expert in marine biology. It's only necessary to be a diver and to have a passion for the sea and its inhabitants.
---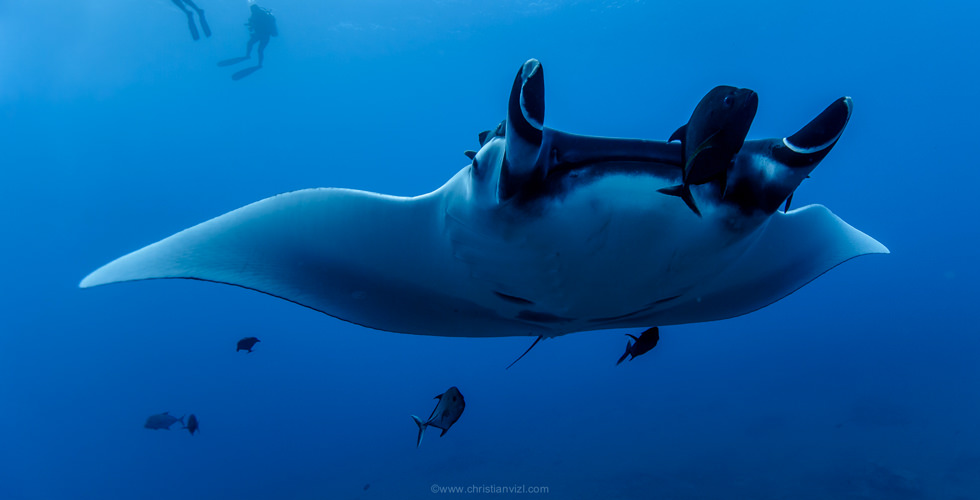 Photo Credit: Christian Vizl
Essential Information
Where: Revillagigedo Archipelago, Mexico
When: January 15-24, 2018
Who: Dr. Carlo Armando Sanchez Ortiz, Dr. Ross Robertson
Trip Duration: 10 days
Liveaboard: Quino El Guardian
Group Target: Advanced Divers, Students, Families, Manta and Sharks Lovers
Scientific Activities: Fish and zooplankton identification workshops, lectures on reef and fish species in the Revillagigedo Archipelago
Max Number of Guests: 16
Price: USD $3,200 per person in quad occupancy
---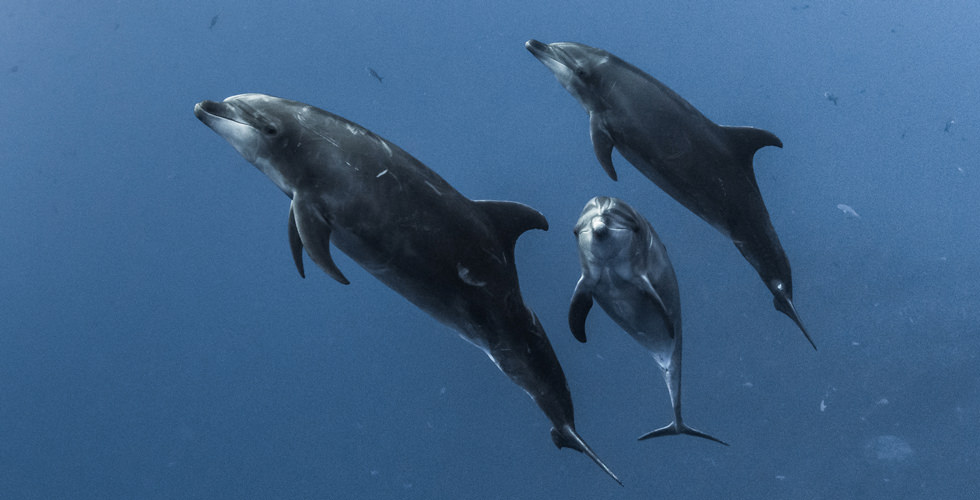 Photo Credit: Christian Vizl
Itinerary
Day 1: Embark on Quino El Guardian between 5pm and 7pm. Dinner is served at 7pm. Boat departs at approximately 10pm.
Day 2: Day at sea
Day 3: San Benedicto - 4 dives scheduled
Day 4: San Benedicto - 4 dives scheduled
Day 5: Roca Partida - 3 dives scheduled
Day 6: Roca Partida - 3 dives scheduled
Day 7: Socorro Island - 3 dives scheduled
Day 8: San Benedicto - 4 dives scheduled. At the end of this day, we will start our return to San Jose del Cabo.
Day 9: Arrive at San Jose del Cabo around 11pm. You may sleep on the boat.
Day 10: Disembark by 8:30am
This itinerary is subject to change based on weather conditions.
---
Experience Overview
The Revillagigedo Archipelago is located south of Baja California, Mexico in the Pacific Ocean and is formed by 4 islands: Socorro (the most famous), San Benedicto, Roca Partida (which is merely a cliff that emerges from the water in the middle of the ocean), and Clarion. The last island is very far from the other islands and is difficult to reach during a classic itinerary.
The waters surrounding this archipelago are well known as a home to a large number of fish, especially sharks. In fact, it's considered one of the best places in the world to swim with different species of these predators. Moreover, there is a resident population of Giant Oceanic Manta Rays. Of these, about a third are the black variant (black morph).
This dive trip has an added value, because there will be two marine biologists aboard with you. These professionals will involve you in their research on the local marine ecosystem. Through workshops and lectures, they will help you discover this marvellous underwater world.
Together you will discover how many fish species are living in the Revillagigedo Archipelago, from where they migrate, how healthy the local reefs are, how climate change is affecting the biodiversity of the reef and more. This is a concrete way to better understand and protect what you love.
Keep in mind that sharks, dolphins, manta rays and the others inhabitants of the area are wild animals in their natural habitat, so we cannot guarantee sightings.
---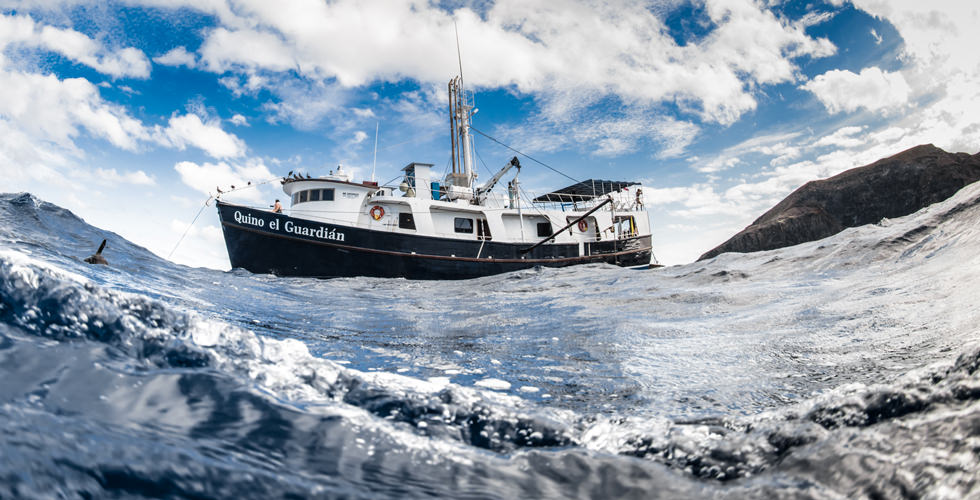 Liveaboard
The Quino El Guardian is a 90-foot (27-meter) boat and has 5 cabins (4 with 4 beds and 1 cabin with 2 beds), which can accommodate up to 16 guests. All the cabins have a bunk, a drawer and a bed with a privacy curtain for each person. There are 4 community bathrooms with full-size showers, each assigned to a room so guests can leave their personal items inside. A/C throughout the ship for your comfort.
This vessel has a galley that can accommodate all the passengers and includes a projector and a screen for presentations. In addition, there is a salon with sofas, a TV and a computer table.
If you wish to relax, there is a large, shaded sundeck with lawn chairs.
In the back of the boat, you'll find a dive deck organized with gear storage for all your diving equipment and spacious camera tables. There is a dive platform that gives you access to two inflatable tenders. These will ferry you to the dive sites and back to the boat. All safety equipment required is on the vessel.
---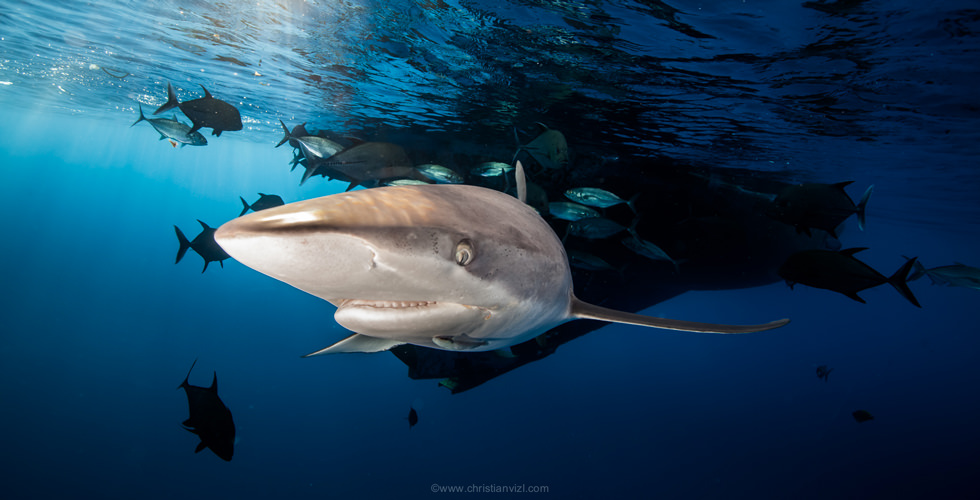 Photo Credit: Christian Vizl
Dates
---
The Trip Leaders
Dr. Sanchez is working as a Professor-Researcher at the Autonomous University of Baja California Sur (UABCS), La Paz, BCS, Mexico, where he has taught courses in Invertebrate Zoology, Benthos Ecology, Genetics and Molecular Systematics.
For 25 years, he has been doing research in the Gulf of California, Mexican Pacific and Oceanic Islands. He is currently director of the UABCS Research Program for the Conservation of Reef Fauna.
Dr. Robertson is a Staff Scientist at the Smithsonian Tropical Research Institute in Panama and is a world authority on reef fish. In 1966, he obtained his degree at the University of Queensland, Australia, and then in 1974, he gained a Ph.D. at the University of Queensland, Australia. He specializes in tropical reef fish: evolution, biogeography and digital identification guides.
---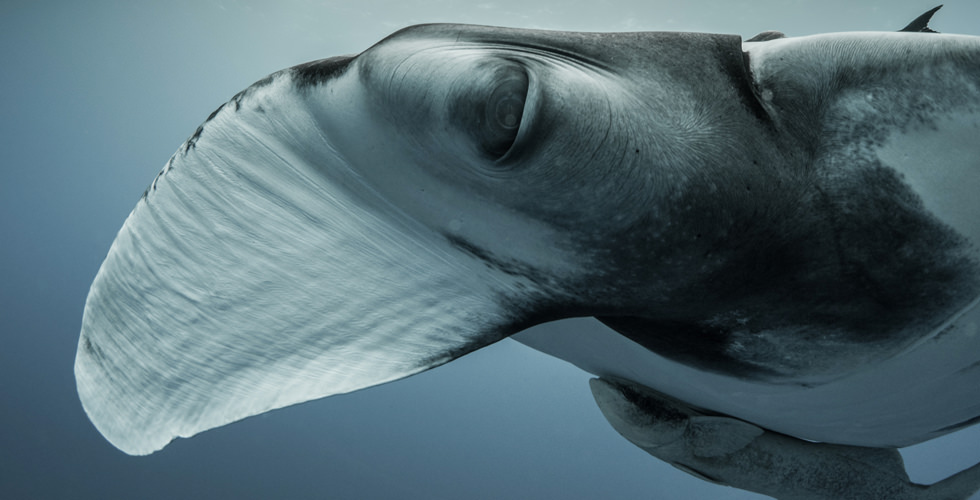 Photo Credit: Christian Vizl
Recommended Equipment
Snorkeling and diving gear
5mm or 7mm wetsuits
Underwater camera
Polarized sunglasses
---
The Trip Includes
Marine biologists
Biology lectures and workshops
3 fabulous meals per day
Snacks all day
Beverages including soft drinks, juice and water
Complimentary beer and wine
Tanks, weights and weight belts are also provided
Free diving insurance offered by Diviac
---
The Trip Doesn't Include
Fuel surcharge: The Quino El Guardian has the right to implement a fuel surcharge on all trips in the event the cost of fuel surpasses 14 pesos a liter. Should this occur, there will be a fuel surcharge to each client of USD $100. For every additional peso per liter, there will be a USD $40 per passenger increase.
Hyperbaric Chamber fee of USD $15 per person
National Park fees of USD $28 per person
Nitrox fee of USD $120 per person per week
Crew gratuity
---
Requirements
Passport
Travel and medical insurance
Diving certificate