Freshwater Diving: The 10 Best Dive Sites in the World
10th February 2017

| Sandro Lonardi
This article is part of our "top 10" series. Click here to see the best dive sites in the world and explore the other articles in the collection.
There's so much salt water to explore that many of us forget all about the fresh stuff. In fact, some of the best dive sites in the world are the non-salty variety. Whether you've been diving freshwater sites for years or you're looking to dive into a landlocked environment for the first time, these ten sites are sure to pique your interest.
---
Your bucket list
Select where you dived already
You dived
1

out of

10


of the best freshwater dive sites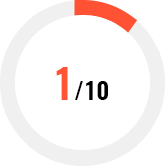 Congratulations, you've been to 1 out of 10 of the best freshwater dive sites in the world. Share it with your friends and let's see how you compare!
1. Silfra Fissure - Thingvellir National Park, Iceland
The only place in the world to dive between two (moving!) continental plates, Silfra Fissure offers wonderful opportunities for the underwater photographer. At this cold water site, divers explore the gap formed between the Eurasian and North American tectonic plates. 300-feet (100-meter) visibility promised by the glacial waters along with the blues and greens of the aquatic grasses create a truly memorable dive.
When to Go: June to September for the best conditions; October to May for fewer crowds
What to See: Geological Formations
---
2. Pet Cemetery - Tulum, Mexico
Deep in the Mexican jungle sits this sinkhole, part of the second longest underwater cave system in the world. Many of these cenotes (pronounced sen-oh-tays) attract divers, but Pet Cemetery is unique due to its shallow depth, its fresh water and the objects found on the dune-like bottom. Here you'll find ancient skeletons of animals both familiar and strange. Archaeologists theorize that this place was once a disposal ground for animals, hence the name "pet cemetery." Because of the shallow depths and fragile formations in the cave, perfect buoyancy is necessary for this dive site.
When to Go: May to September
What to See: Fossils and Stalactites
---
3. Grüner See - Tragoess, Austria
Mountain scenery, green forests and a lack of oceans, Austria probably isn't the first country you think of when discussing scuba diving vacations. However, one of the best freshwater diving sites in the world is located deep in the Hochschwab mountains. A unique annual occurrence creates this spectacular site. Every spring, the snow and ice melts, running down the surrounding hills to fill the lake with crystal clear, green water. During the fall and winter months, this lake all but disappears, and hikers use the area as a walking trail. With depths of about 30 feet (10 meters), divers can explore underwater benches, trees and more. The green water also creates stunning photographs to make your fellow divers jealous!
Please note that effective January 1, 2016, all divers and swimmers have been banned from the lake until further notice. This is in an effort to prevent the negative side effects of water sports. We'll keep you updated on news about the reopening of this fantastic dive site.
When to Go: June or July
What to See: Underwater Hiking trails
---
4. Capo d'Acqua - Capestrano, Italy
A few centuries ago, entrepreneurs arrived to the town of Capestrano in the Abruzzo region of Italy. They found a spring-fed lake and decided to build two mills as well as a paint factory in the area. Fast-forward to the 1950s. The same lake was flooded to provide a source of water for farmland and hydroelectricity for the region. While the previously mentioned mills were interesting artifacts above the water, under the newly built body of water, these structures became intact reminders of what was once terrestrial. Now under 30 feet (9 meters) of water, this ghost town is perfect for scuba diving. Excellent visibility and a lack of current make this site especially accessible to novice divers.
When to Go: April to October
What to See: Medieval Ruins
---
5. The Roman Bridge - Verzasca River, Switzerland
Beautiful above and below the water, the Verzasca River in Switzerland stuns with clear waters and colorful eroded rock faces. There are two dive sites here, but The Roman Bridge has the easier access of the two. You'll first need to cross the ancient bridge. Then you'll have a great view of it from below the water. Even from 23 feet (7 meters), you should be able to see tourists on the bridge. Diving here is good year-round, but best during the summer months when the valley receives longer periods of sunshine. For the best visibility, dive the river after the weather has been stable for a few days. Finally, currents can be tricky and conditions can be unpredictable, so make sure to take a local guide with you the first time you dive in the Verzasca River.
When to Go: June to September
What to See: Colorful Eroded Rock Beds
---
6. Shicheng - Qiandao Lake, China
Shicheng, meaning Lion City in Chinese, was purposely flooded in 1959 due to the construction of the Xin'an Dam. More than 300,000 residents were displaced for their ancestral homes. Nearly half a century later, the Chinese government opened the lake to exploration in 2001. What divers found was a remarkably well-preserved city. While the area has yet to be completely mapped, Advanced divers can explore the "Lost City of the East" with the help of local dive operators.
When to Go: April to November
What to See: The Lost City of the East
---
7. Arabia - Tobermory, Ontario
Home to several shipwrecks, Tobermory is a growing destination for scuba divers. The cold and fresh waters of the Great Lakes preserve ancient wrecks, and allow us a glimpse into centuries gone by. The Arabia is one such ship, famous in local diving circles. Way back in 1884, the ship went down during heavy seas in Lake Huron. The wreck features a fully intact bow and a great view of the bowsprit. In 120 feet (40 meters) of water, this dive is for advanced divers only, and some cold water experience would come in helpful. Whatever the cost, exploring this and any of the other wrecks off Tobermory is more than worth it.
When to Go: May to October
What to See: Shipwrecks
---
8. Ewens Ponds - Mount Gambier, Australia
Often overlooked by visitors to the Land Down Under, Mount Gambier is a freshwater diver's dream. 40 dive sites allow underwater explorers to get a taste of the region's clear freshwater system. In particular, Ewens Ponds is a popular destination with three ponds connected by small channels. Most of the time, visibility reaches to 100 feet (30 meters), so you can lie on the bottom of the smallest pond and look up at the sky. Wildlife includes eels, pygmy perch and spiny crayfish living amongst tall reeds and grasses.
When to Go: Year-round
What to See: Pygmy Perch, Spiny Crayfish and Eels
---
9. Under the Ice - Lake Baikal, Russia
Dive in the fin steps of Jacques Cousteau and explore icy Lake Baikal. Best dived when frozen, you can expect to find huge ice formations in this lake, the oldest and deepest in the world. At the top of the lake, visibility is generally excellent and the ice usually freezes with astounding clarity due to the cleanliness of the water. If ice diving isn't for you, Lake Baikal can also be visited during the summer months when you'll find seals, sponge gardens and even train tracks. Keep in mind visibility may be reduced at greater depths.
When to Go: March and April
What to See: Ice Formations
---
10. Anhumas Abyss - Bonito, Brazil
We couldn't end the list without included this gem of a site. This adventure begins by rappelling down 24 stories through a small opening to an underground lake waiting below. Only 18 to 25 divers and snorkelers are allowed in this lake each day, and sunlight is only available for a few short hours. The clear water boasts huge schools of fish and gorgeous cave scenery.
When to Go: December to March
What to See: Sunlight Playing on Cavern Rocks
---
Your bucket list
Select where you dived already
Do you love freshwater diving? Have you dived any of these featured sites? If so, check off them off on the bucket list feature above. Then share your results with your friends on Facebook and Twitter!