Manta Trust Expeditions in the Maldives
12th December 2017

| Mario Passoni
Join an experienced researcher from the Manta Trust for an inspiring liveaboard dive vacation in the Maldives!
This trip, part of the Diviac Eco Travel project, will take you to the Maldives, one of the most dreamed of dive destinations in the world. You'll explore this conglomeration of atolls, islands and reefs aboard a luxurious diving liveaboard.
This trip is special because there will be one researcher from Manta Trust on the liveaboard with you. Manta Trust is a leading non-profit organization with the goal of researching and protecting manta rays.
You'll be able to enjoy a liveaboard vacation in the Maldives with the additional benefit of having some of the most experienced manta ray researchers diving alongside you. These experts will teach you all about manta rays and answer all your questions.
Last but not least, a portion of the proceeds from this trip will be donated to the conservation of manta rays. Dive, enjoy and help protect the animals you love!
---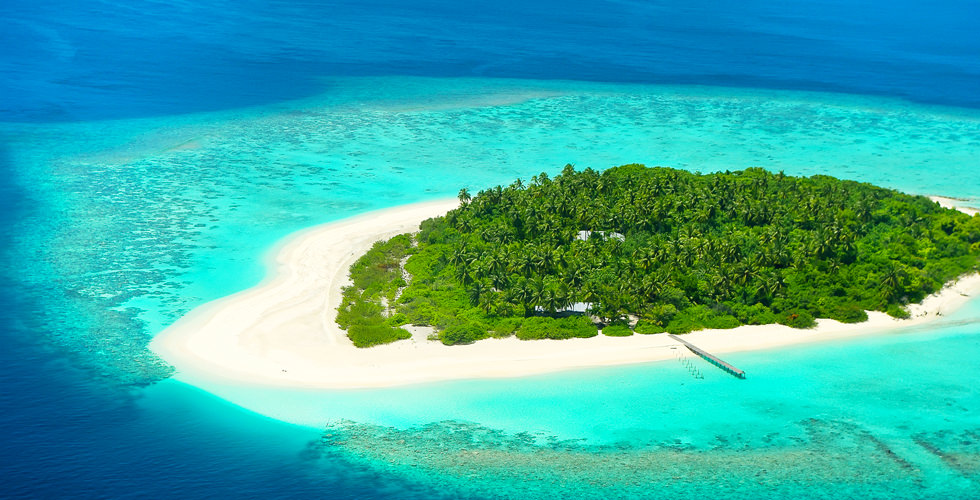 Essential Information
Where: Maldives
When: Various dates throughout 2018
Who: Manta Trust Experts
Manta Diving Experience: Since 2005
How Long: 7 nights
Liveaboards: MY Duke of York, MY Conte Max, Four Seasons Explorer and Manta Cruise
Activities: Diving and snorkelling with manta rays and whale sharks on reef, thila and channel dives; canoeing; sunset fishing; and biology lessons
Max Number of Guests: Depending on the vessel
Price: Starting at USD 2,050 per person
---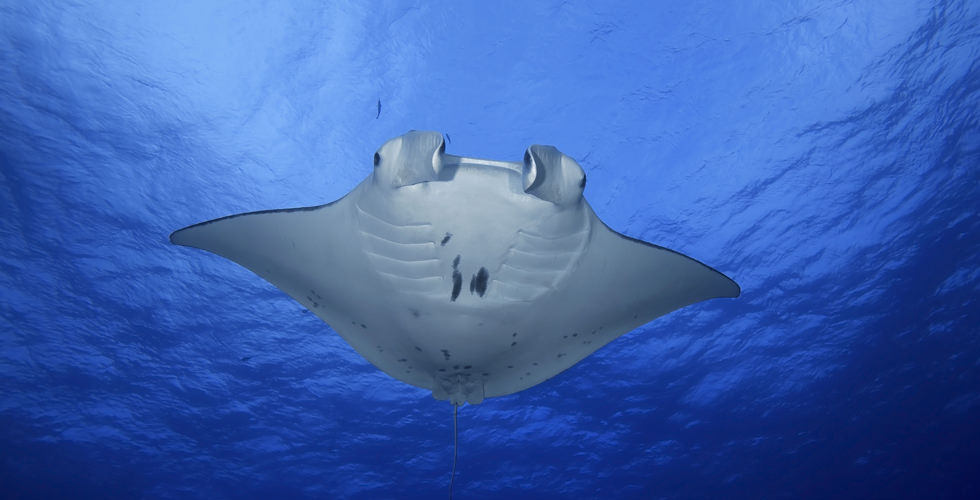 Experience Overview
These expeditions have been scheduled to coincide with the most productive monsoon winds and lunar currents. These two factors strongly influence the movements and feeding habits of manta rays. The aim of these trips is to use the knowledge of Manta Trust experts to find feeding aggregations and allow you to experience the wonder of immersing yourself amongst a feeding frenzy of manta rays.
This is a vacation designed especially for adventurers who are looking for something new and rarely offered in the Maldives!
During these liveaboard trips, we will explore various Maldivian atolls.
Baa Atoll is off the main route for the majority of diving liveaboards, but we will venture into this more northern atoll specifically to seek out feeding mantas and hopefully a few whale sharks as well. To see several of the world's largest fish feeding amongst dozens of the world's largest rays is something most people will never forget.
Just north of Baa, we will venture into Raa Atoll, one of most unexplored atolls. However, this group of islands is regularly visited by mantas and hosts some stunning dive sites. Vertical walls covered in soft corals, gardens of anemones and mantas gliding above our heads are only a few of the marvels of the region.
Ari Atoll is famous for being regularly visited by whale sharks. Venturing into this atoll, we will seek out these gentle giants and have a chance to visit some of the richest and most spectacular dive sites in the Maldives. Ari Atoll also hosts the second largest manta population in the country, and we will have many opportunities to find manta aggregations and night feeding events at specific sites.
We will finally visit Lhaviyani Atoll, another spectacular northern atoll. Here sharks, schools of eagle rays, tunas and other large pelagic fish will be the main characters in our dives. We'll also have the possibility of encountering more manta rays and diving one of the most beautiful shipwrecks in the country.
Keep in mind, exact itinerary depends on the vessel, the weather conditions and manta aggregations.
While it's impossible to guarantee sightings of any marine life because we're diving in the ocean not an aquarium, these liveaboard vacations are planned to maximize the possibility of seeing manta rays, thanks to the expertise of the Manta Trust.
---
Dates
2018:
---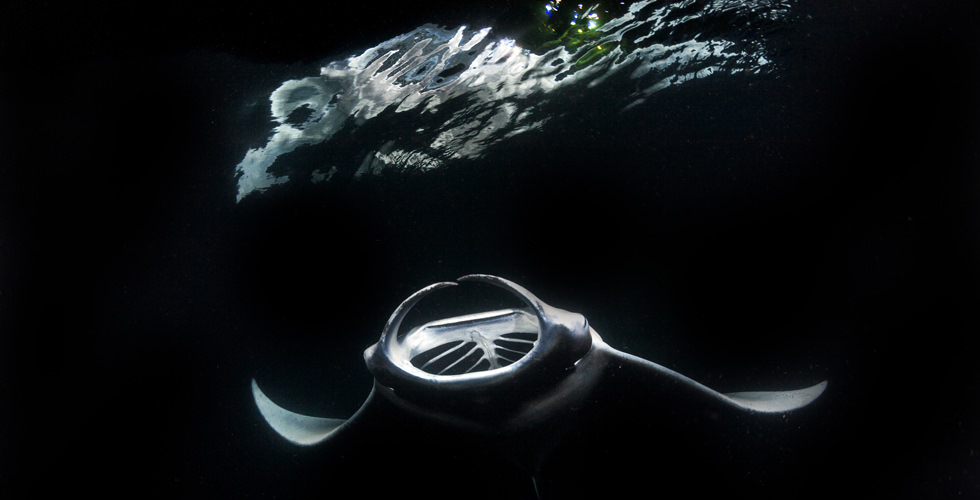 Protect What You Love
On this diving holiday, you'll have the opportunity to experience and participate in cutting-edge conservation research to protect one of the ocean's most majestic animals.
You can personally contribute to the research by collecting photographic identification images of the mantas you encounter throughout your vacation. All new manta rays will be added to the database, and you will be invited to name these new mantas.
Every manta sighting contains crucial information for developing effective management and conservation strategies to protect these increasingly vulnerable animals.
---
The Manta Trust
A UK registered charity, the Trust's mission is to advance the worldwide conservation of manta rays and their habitat through robust science and research, by raising awareness, and by providing education, influence and action.
The Manta Trust was formed in 2011 to co-ordinate global research and conservation efforts for these amazing animals, their close relatives and their habitat.
Data Collection: The Manta Trust has a number of research projects worldwide, such as incorporating population data, researching manta movements, and completing genetic analyses - to name a few. These projects serve to further the understanding of the general ecology of manta and mobula rays.
---
Liveaboards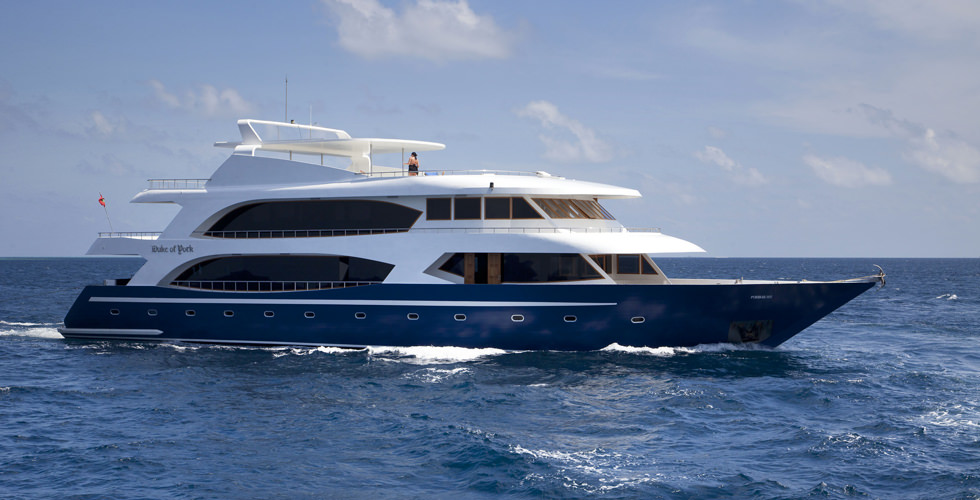 MY Duke of York
MY Duke of York offers ample interior and exterior areas to relax and unwind. A total of 20 guests can be housed over three decks and ten rooms, including a mixture of cabins with single and double beds. All ten en suite rooms are airy with their own windows and air conditioning.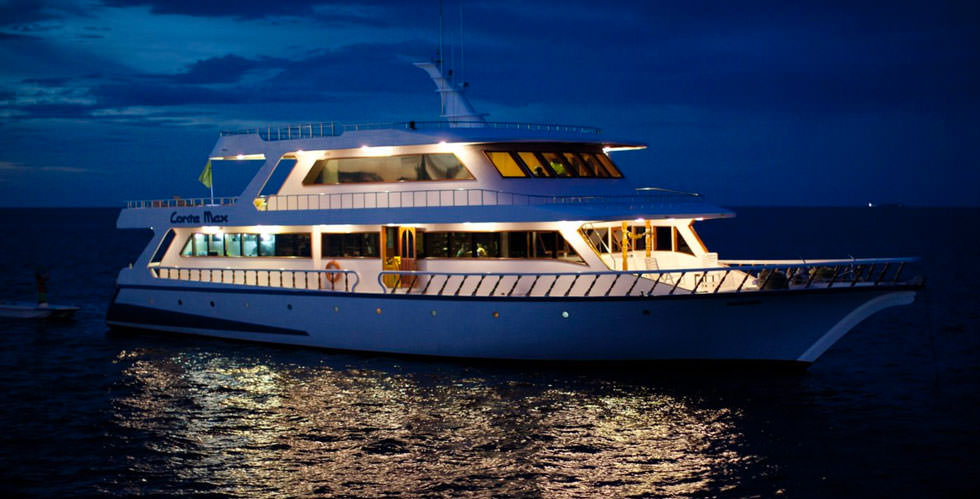 MY Conte Max
MY Conte Max is a 33-meter (108-foot) liveaboard. At your disposal will be an English and Italian-speaking crew and 8 roomy, air-conditioned cabins with private bathrooms and hot showers. You can book a range of accommodation options, including a suite with a queen and a single bed, 4 triple cabins with a double and a single bed each and 3 twin cabins.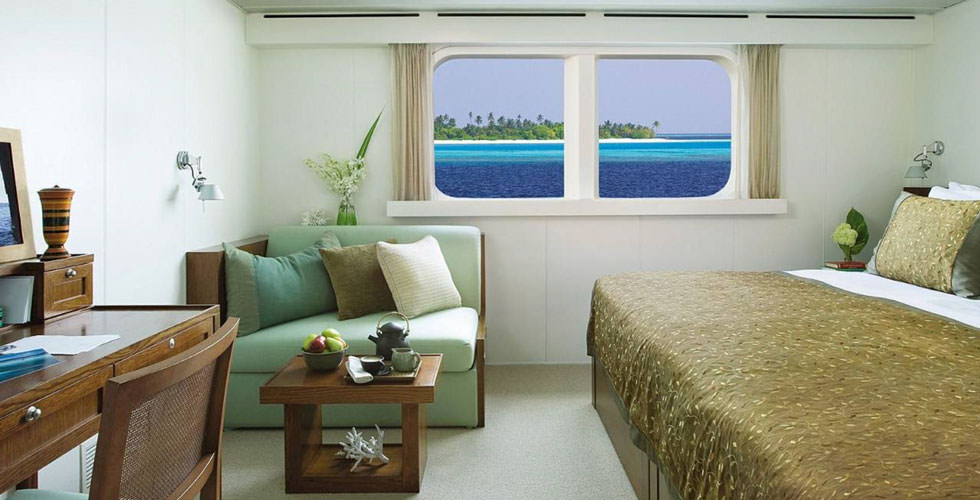 Four Seasons Explorer
Four Seasons Explorer is a luxurious, three-deck catamaran that can comfortably host up to 22 guests. You can choose from 10 spacious state rooms, all of which include air conditioning, en suite bathrooms and sofas. LCD TVs and a private bar can also be found onboard. Plus, there is a resident spa therapist, ready to give you unforgettable moments of relaxation.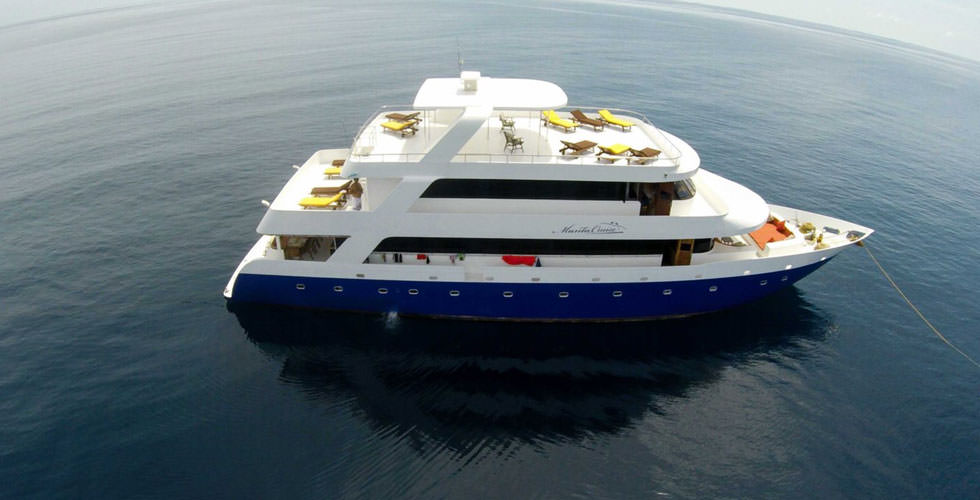 Manta Cruise
Manta Cruise was built in 2006 and offers 7 standard rooms - 2 with double beds, 3 with 2 single beds and 1 triple with a double bed and a single bed. The standard cabins have portholes and are on the lower deck. In addition, there are 2 spacious suites with large ocean view windows on the upper deck. All cabins have air conditioning and fans, private bathrooms with hot water showers and all the amenities you need.
---
Recommended Equipment
Snorkeling and diving gear
Underwater camera
Polarized sunglasses
---
The Trip Includes
Transfers to and from the airport
Tanks, weights, weight belt, and kayak use
Up to 3 dives a day except where ocean crossings affect the schedule
Full board with 3 meals per day, afternoon snacks, drinking water, tea & coffee and fresh fruits
Dive instructors and snorkelling assistants
One or two sunset fishing excursions
Free dive insurance from Diviac
---
The Trip Doesn't Include
Marine park fee - USD 30 (when required)
Beverages and spa treatments
Fees for desert island excursions (when required)
Dive/snorkel gear (to be reserved prior to departure)
Service tax - USD 7 per person / per day
Green tax - USD 6 per person / per day
GST tax adjustment
Possible fuel surcharges
Staff gratuities
---
Requirements
Passport
Travel and medical insurance
Diving certificate