Marine Biodiversity & Ecology of the Sea Of Cortez
7th August 2017

| Mario Passoni
Do you want to dive in a dream destination and learn more about marine life? This trip is designed specifically to fulfill your wishes.
Dr. Carlos A. Sanchez Ortiz is an expert in conservation biology of reef ecosystems and is ready to show you how huge and incredible the marine life that inhabits the Sea Of Cortez is. Go diving with him and learn about the local marine life.
Join this expedition and discover the advantage to diving with an expert able to give you information about what you find underwater.
As a guest on one of our eco trips, you will concretely help the marine ecosystem!
---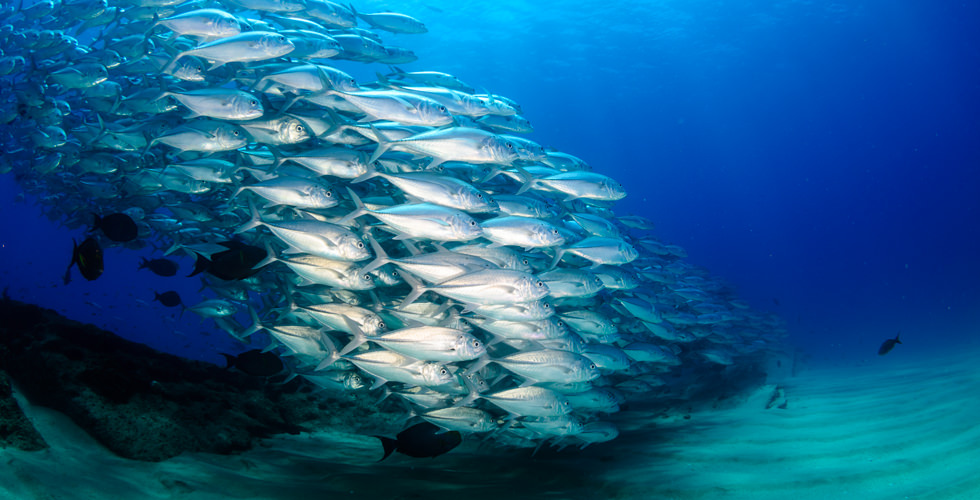 Essential Information
Where: Baja California, Sea Of Cortez (Mexico)
When: Different dates throughout 2018
Who: Dr. Carlos Armando Sanchez Ortiz and Dr. Osvaldo Hernandez
Trip Duration: 8 to 13 days
Liveaboard: Quino El Guardian
Research Activities: Describing the individual species, census monitoring, establishing the health of the reef, human impact studies, climate impact studies, collection of plankton and inspection under a microscope
Target Group: Divers, Students and Families
Max Number of Guests: 16
Price: Starting at USD $2,200 per person quad occupancy
---
Itinerary
July 28 - August 5, 2018
Departure and arrival port: Puerto Peñasco
Day 1: Embark at 5pm in Puerto Peñasco. Depart at 6pm – Dinner served at 7pm
Day 2: Wake up at Refugio Bay on Angel Island. Potential Dive sites: Angel Rock, La Vela, Lolo's Cove, El Jardin
Day 3: Angel Island. Potential Dive sites: Andrea's Eagle, El Aquario, Las Vivoras, Las Vivoras Night Dive
Day 4: Salsipuedes. Potential Dive sites: Los Cuervos, El Caballo, In Animas, El Lavadero, El Lavadero Night Dive
Day 5: San Pedro Martir. Potential Dive sites: Ravijunco, Xareni's Pinnacle, Coromel, Morrito
Day 6: San Pedro Martir. Potential Dive sites: El Arroyo, Punta Martir (Sea Lions), Chayo's Cove
Day 7: Start trip back to Puerto Peñasco in afternoon. Potential Dive sites: El Pescador, Baja Ca., Animas in Bahia de Los Angeles with whale sharks, La Ventana.
Day 8: Disembark at 7am
September 9-21, 2018
Departure Port: San Jose Del Cabo
Arrival Port: Puerto Peñasco
Day 1: Check in at boat at 5:00pm in San Jose Del Cabo – Dinner is served at 7pm
Day 2: Cabo Pulmo
Day 3: Isla Cerralvo
Day 4: El Bajo, Shipwreck "Fang Ming", visit La Paz for the afternoon
Day 5: Early hike on San Francisco Island, Dora's Pinnacle, Los Islotes
Day 6: Animas
Day 7: Coronado, walk Loreto Mission Square in the evening
Day 8: Isla Alfonso
Day 9: San Pedro Martir
Day 10: Animas and Salsipuedes
Day 11: Bahia De Los Angeles – Snorkeling with Whale Sharks, El Pescador
Day 12: Angel Island
Day 13: Disembark 8:30am in Puerto Penasco
October 7-14, 2018
Departure Port: La Paz
Arrival Port: San Jose Del Cabo
Day 1: Some of our guest will fly directly into La Paz, other into San Jose Airport. We will have a shuttle that picks up at 3pm to bring guests from San Jose del Cabo to La Paz (approximately 1 1/2 hrs). Everyone boards around 5pm. Dinner is served at 7pm. We will travel north throughout the night.
Day 2: Wake up at Isla Ildefonso. Our plan is to do three dives, lift anchor and head south looking for blue whales. We will be be whale watching all afternoon and into the evening.
Day 3: 4 dives at the Loreto Islands. You are welcome to take a kayak and explore the islands.
Day 4: 3 to 4 dives exploring Isla Las Animas
Day 5: Night dive at Los Islotes with the mobula rays
Day 6: Cerralvo. This is a great island to hike. We will keep our eye out for the jumping mobula rays that congregate by the hundreds at this area at this time of year.
Day 7: 3 to 4 dives at Cabo Pulmo. This is the only live reef on this side of the hemisphere. Travel to San Jose del Cabo.
Day 8: San Jose del Cabo and disembark no later than 9am
Itineraries and activities may vary according to weather conditions and other factors.
---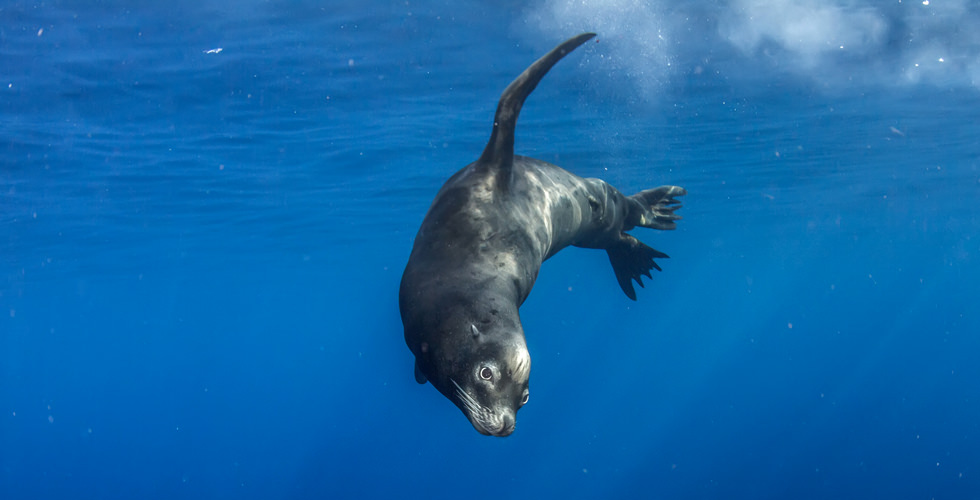 Experience Overview
The Sea Of Cortez (also known as the Gulf Of California) is a body of water that separates the Baja California Peninsula from the Mexican mainland. Parts of the Gulf of California are a UNESCO World Heritage Site, and the sea was once called "The World's Aquarium" by Jacque Cousteau due to its huge biodiversity.
In fact, this sea is home to more than 5,000 species of micro invertebrates and to megafauna such as whales, dolphins, sea turtles, whale sharks, sea lions and more!
You will board the charming Quino El Guardian, a former fishing boat now adapted to a dive vessel. Aboard the Quino, you will spend some unforgettable days with the friendly local crew and a famous marine biologist, Dr. Carlos A. Sanchez Ortiz, who specializes in invertebrates, sea fans, gorgonians and corals.
The purpose of this trip is to help you discover the unique local marine life through daily diving sessions and biology lectures, which aim to answer these and other questions:
Which species of marine life live in the Gulf of California?
How many of these species are new to science? And how do we describe a new species?
How has climate change and other human impacts affected the biodiversity of these reefs?
How can taxonomy save biodiversity?
How healthy are the reefs in the Gulf of California?
Discovering more about this marine ecosystem will help researchers conserve and protect this important environment.
---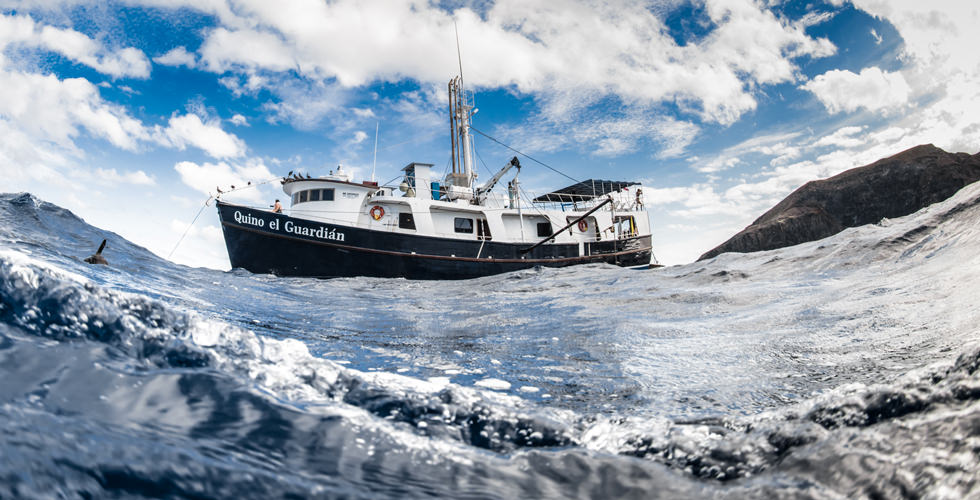 Liveaboard
The Quino El Guardian is a 90-foot (27-meter) boat and has 5 cabins (4 with 4 beds and 1 cabin with 2 beds), which can accommodate up to 16 guests. All the cabins have a bunk, a drawer and a bed with a privacy curtain for each person. There are 4 community bathrooms with full-size showers and each is assigned to a cabin so guests can keep their personal items in one place. A/C is throughout the ship for your comfort.
This vessel has a galley that can accommodate all the passengers and includes a projector and a screen for presentations. In addition, there is a salon with sofas, a TV and a computer table.
If you wish to relax, there is a large, shaded sundeck with lawn chairs.
In the back of the boat, you'll find a dive deck organized with gear storage for all your diving equipment and spacious camera tables. There is a dive platform that gives you access to two inflatable tenders. These will ferry you to the dive sites and back to the boat. All safety equipment required is on the vessel.
---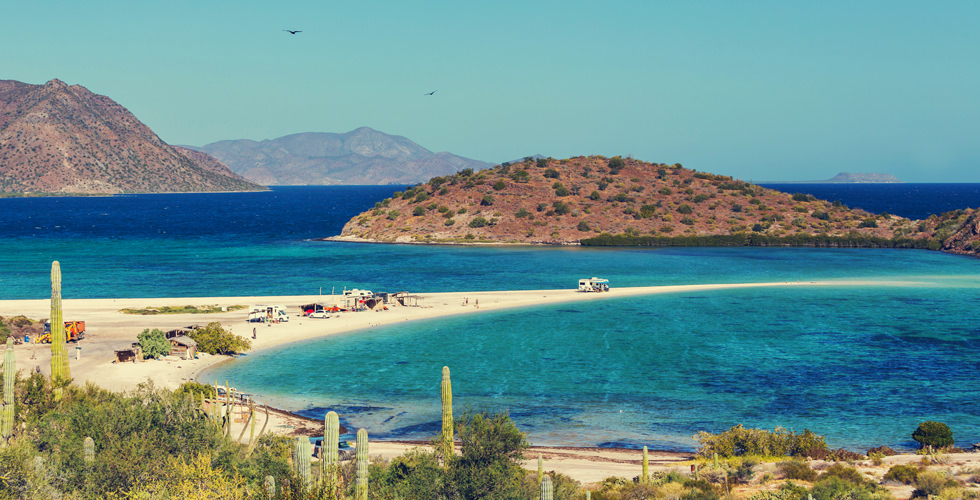 2018 Dates
---
The Trip Leader
Dr. Sanchez is working as a Professor-Researcher at the Autonomous University of Baja California Sur (UABCS), La Paz, BCS, Mexico, where he has taught courses in Invertebrate Zoology, Benthos Ecology, Genetics and Molecular Systematics.
For 25 years, he has been doing research in the Gulf of California, Mexican Pacific and Oceanic Islands. He is currently director of the UABCS Research Program for the Conservation of Reef Fauna.
---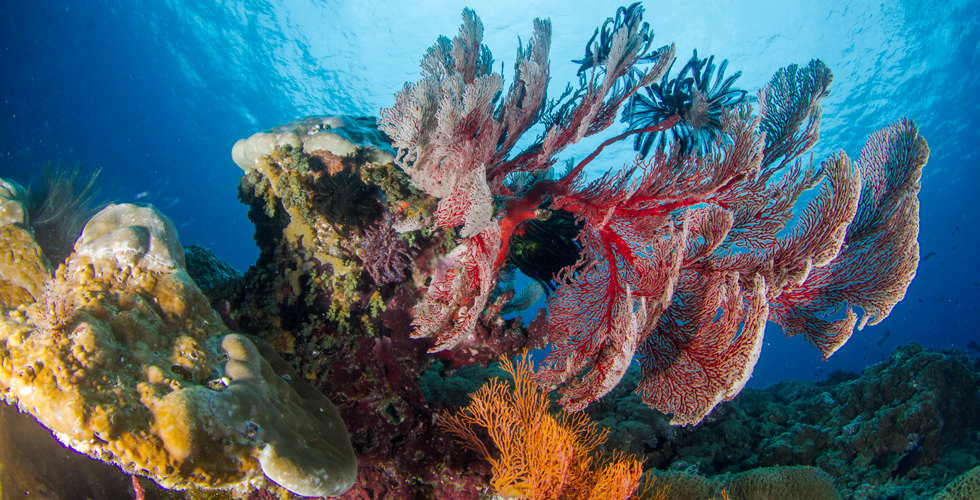 Recommended Equipment
Snorkeling and diving gear
5mm wetsuit with a hood and/or hooded vest if needed
Underwater camera
Polarized sunglasses
---
The Trip Includes
Marine biologist
Biology lectures
3 fabulous meals per day
Snacks all day
Beverages including soft drinks, juice and water
Complimentary beer and wine
Tanks, weights and weight belts are also provided
Free diving insurance offered by Diviac
---
The Trip Doesn't Include
Fuel surcharge: The Quino El Guardian has the right to implement a fuel surcharge on all trips in the event the cost of fuel surpasses 14 pesos a liter. Should this occur, there will be a fuel surcharge to each client of USD $100. For every additional peso per liter, there will be a USD $40 per passenger increase.
Hyperbaric Chamber fee of USD $15 per person
Park Fee of USD $28 per person
Nitrox fee of USD $120 per person per week
Crew gratuity
---
Requirements
Passport
Travel and medical insurance
Diving certificate