Project Shark With Red Sea Sharks
10th May 2017

| Mario Passoni
Sign up for a shark adventure in the Red Sea in Egypt. Shark experts need your help to support their projects and collect data about one of the most fascinating marine animals.
This trip will be a real holiday for you. The Red Sea is famous as home to various species of tropical fish, sea turtles, dolphins, rays, starfish and, of course, sharks. Crystalline visibility will help you enjoy all the local underwater marvels!
Diviac Eco Travel has selected this trip in order to concretely help the sharks of the Red Sea.
---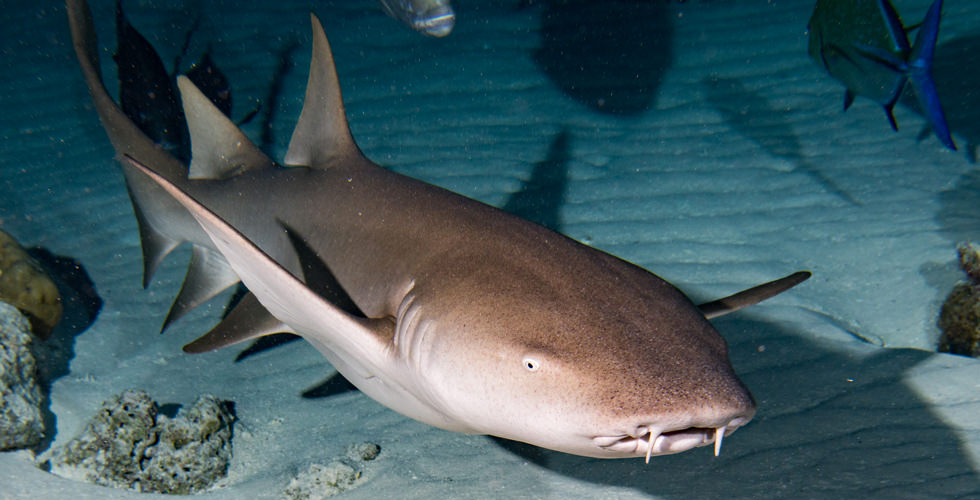 Essential Information
When: Various dates throughout 2017
Who: Red Sea Sharks
Trip Duration: 7 nights
Liveaboard: MY Blue Fin, MY Blue Melody or MY Blue Horizon
Target Group: Students, Advanced Divers, Families
Research Activities: Survey on Red Sea Sharks
Max Number of Guests: Depending on the vessel
Price: Depending on the vessel
---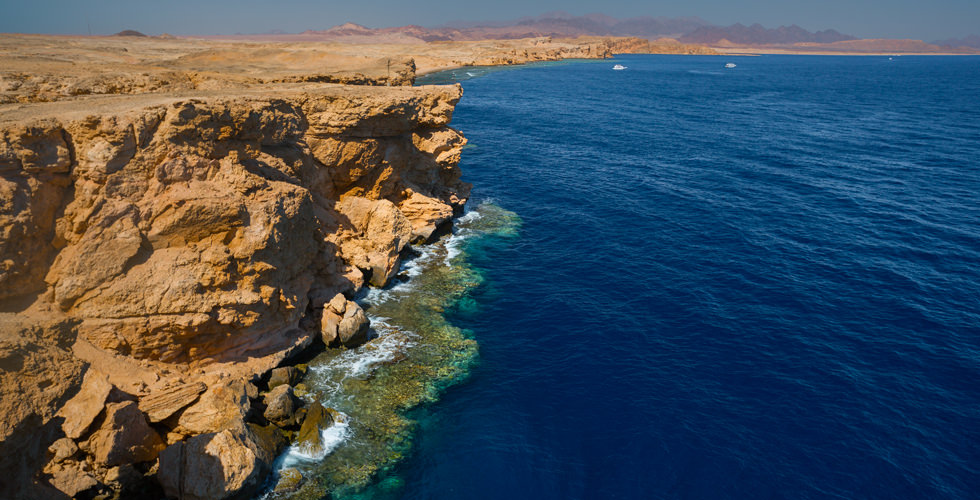 Itinerary
This trips may depart from and arrive to Port Ghalib or Hurghada. The itinerary, the port and the number of dives may vary according to weather conditions and other factors.
Day 1: Board the vessel. Three dives at local dive sites (a check dive, practice zodiac dive and night dive).
Days 2-6: During these days, you will visit and dive at fantastic diving spots such as Big Brother, Small Brother, Daedalus and sites in the Elphinstone area. You'll participate in biology activities related to sharks and their ecology as well as evening lectures.
Day 7: Back to the port area. Two morning dives.
Day 8: Disembark the boat after breakfast.
---
The name Red Sea derives from seasonal blooms of a bacteria commonly called "sea sawdust", which can turn the water red. Another theory about the origin of the name is that ancient peoples used colors to name directions, and "red" was attributed to "south."
The Egyptian Red Sea is a well-know destination for divers and snorkelers. More than 300 species of corals, 1,000 fish (10% of them existing only there), 4 of the 7 species of sea turtle, dugongs and 8 species of dolphin make this sea a paradise of biodiversity and an attraction for tourists.
If you are looking for sharks, this place is ideal for you. In fact, 10 species commonly inhabit the Red Sea, including:
Thresher Sharks
Silky Sharks
On board with you, there will be a shark expert, who will introduce you to the fantastic world of sharks, providing you with information and curiosities about these majestic creatures. This expert will also involve you in an important shark project, which aims to collect data about the shark population and protect these animals.
Keep in mind that this trip is scheduled to spot sharks, but they are wild animals in their natural habitat. For this reason, we cannot guarantee sightings.
---
Why Should We Protect Sharks?
Sharks have existed for hundreds of millions of years and are very important to the entire marine food chain. Watch this video to better understand how important shark survival is for all of us.
---
Red Sea Sharks
Red Sea Sharks was founded by Elke Bojanowski in 2012. The purpose of this organization is to study and protect sharks in the Red Sea as well as to provide information and education on sharks and their situation worldwide.
Red Sea Sharks is carrying out a photo identification project for various species of shark, including the oceanic white tip shark, the grey reef shark and the silky shark. This data helps to constantly monitor these populations.
---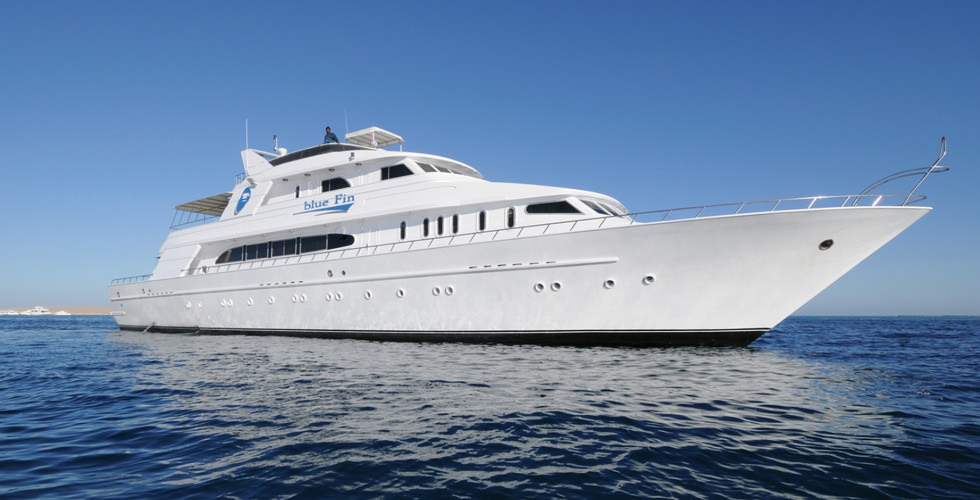 Liveaboards
3 fantastic vessels may be at your disposal:
The MY Blue Horizon is a 135-foot (41m) luxury liveaboard with 4 king suites and 9 deluxe twin cabins. Together, these can accommodate up to 26 divers. Breakfast, lunch and dinner onboard the Blue Horizon are served buffet style with snacks, fruit and juices available throughout the day. Two sun decks offer comfortable loungers, a Jacuzzi and a shaded area for relaxing after a day of scuba diving.
The MY Blue Fin is a 128-foot (39m) yacht. You can choose between three king suites or twin cabins, all of which are equipped with ensuite facilities, air conditioning, mini refrigerators and personal entertainment systems. This vessel can accommodate up to 24 guests.
The MY Blue Melody offers ample room to relax between dives with a spacious air conditioned saloon area complete with plasma screen TV, DVDs and multimedia player. The A/C sky lounge offers an attractive alternative relaxation area, which also has a state of the art entertainment system and a bar. The Blue Melody has 13 rooms and is 125 feet (38m) long. As for the previous two vessels, nitrox and rental equipment are available.
---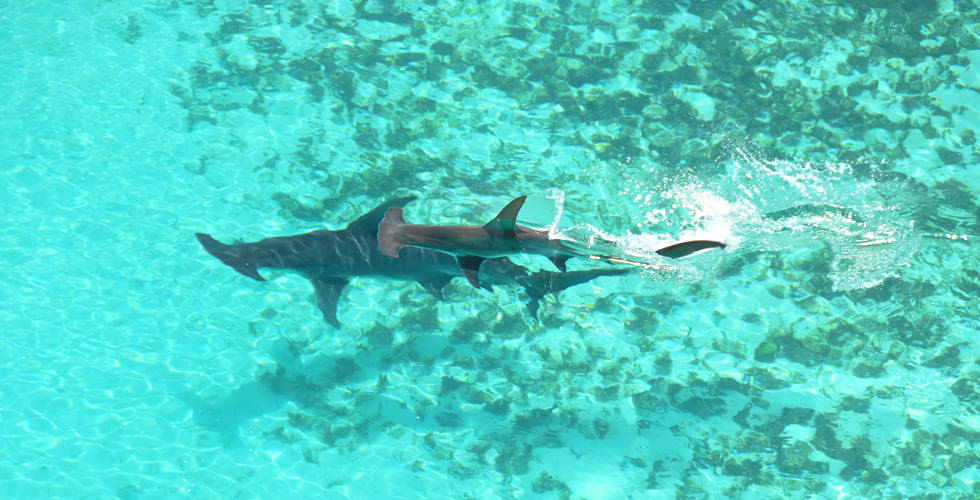 2017 Dates
---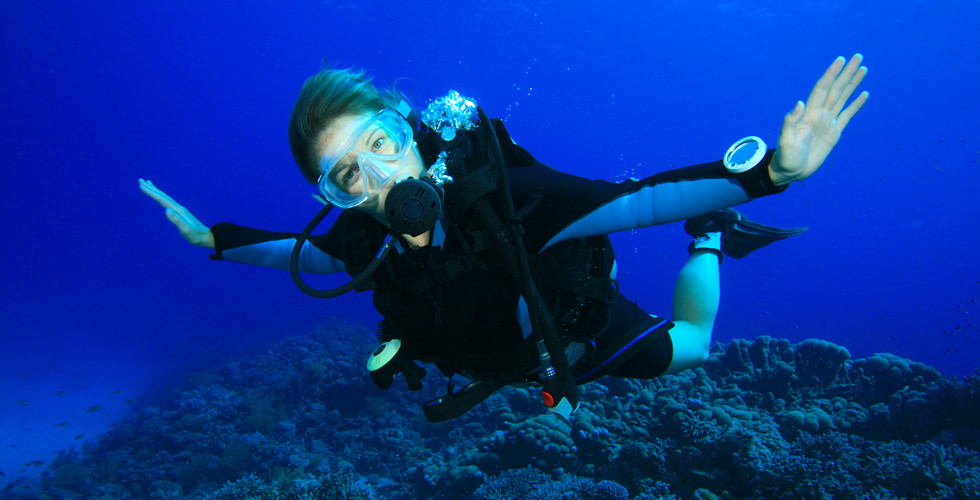 Recommended Equipment
Diving equipment
Polarized sunglasses
Underwater camera
---
The Trip Includes
Marine biologist
Biology lectures
Up to 21 dives
Free diving insurance offered by Diviac
Other amenities may be included depending on your vessel of choice. Check what is included directly with that liveaboard.
---
The Trip Doesn't Include
---
Requirements
Passport
Travel and medical insurance
Diving certificate