Shark Experience in Socorro, Mexico
11th December 2017

| Mario Passoni
Sign up for a real shark experience in Socorro Island and Revillagigedo Archipelago.
Leading researchers are inviting you in an citizen science trip, during which you will go diving with sharks, manta rays, sea turtles while collecting important data for their protection.
This holiday is like a living documentary, giving you the opportunity learn more about what you love. Your free time can be spent to sight pods of dolphins and whales, go snorkelling or simply relax and have sunbathing.
To take part in this expedition, you're not required to be an expert in marine biology. It's only necessary to be a diver and to have a passion for the sea and its inhabitants.
---
Essential Information
Where: Socorro Island and Revillagigedo Archipelago, Mexico
When: April 25 - May 4, 2018
Who: Pelagios Kakunjá, Dr. James Ketchum
Trip Duration: 10 days
Liveaboard: Quino El Guardian
Research Activities: Sharks survey, photo identification, collecting and replacing receivers, tracking sex/size ratios and tagging sharks
Target Group: Divers, Students and Families
Max Number of Guests: 16
Price: Starting at USD 3,200 per person
---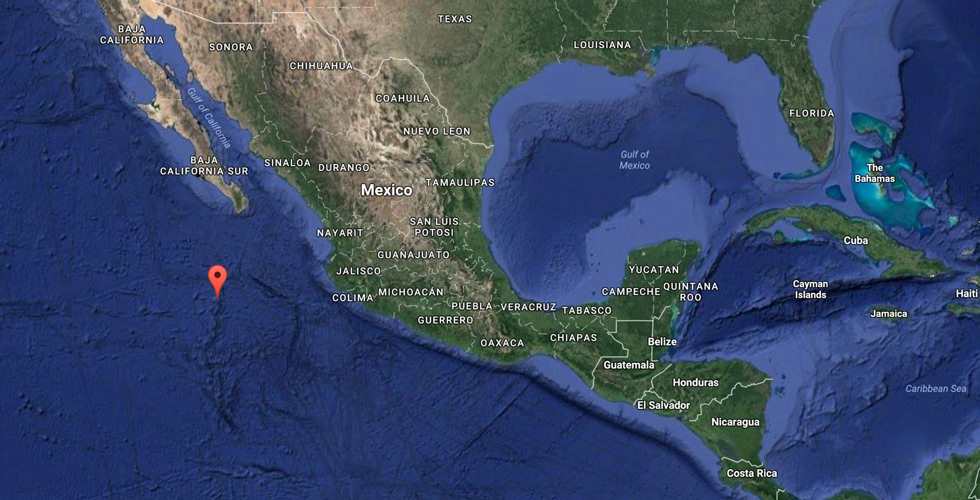 Itinerary
Board the boat the day prior to your departure date. You will board the Quino after 5pm and dinner will be served at 7pm. The boat will depart San Jose del Cabo at midnight.
The itinerary is subject to change based on conditions.
Day 1: Embark on Quino El Guardian between 5pm-7pm. Dinner is served at 7pm. Boat departs at approximately 10pm
Day 2: Day at sea
Day 3: San Benedicto, 4 dives scheduled
Day 4: San Benedicto, 4 dives scheduled
Day 5: Roca Partida, 3 dives scheduled
Day 6: Roca Partida, 3 dives scheduled
Day 7: Socorro Island, 3 dives scheduled
Day 8: San Benedicto, schedule 4 dives - At the end of this day we will start our departure to San Jose del Cabo
Day 9: Arrive at San Jose del Cabo around 11pm - You may sleep on the boat
Day 10: Disembark by 8:30am
---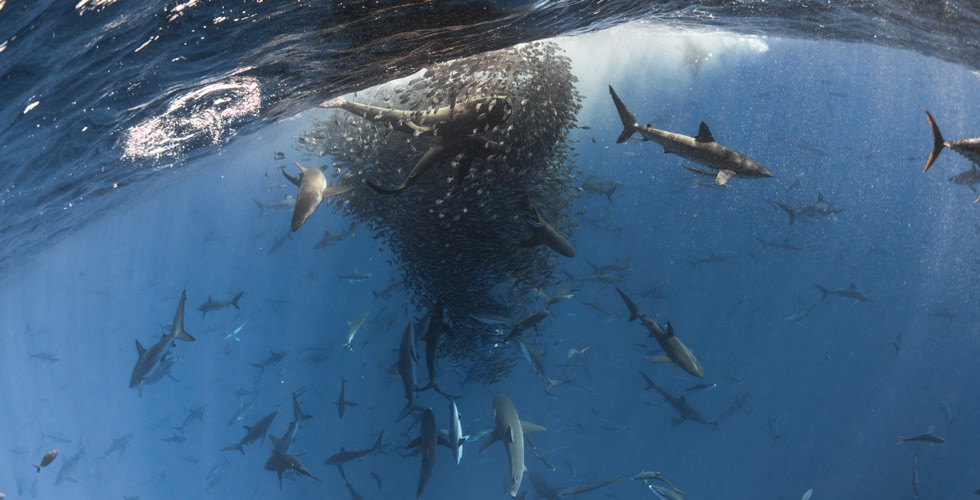 Experience Overview
Sharks inhabit our seas for over 400 million years, but now their existence is threatened by humans. To try to preserve these important marine predators the researchers are conducting investigations.
The archipelago waters have a rich population of sharks, which enables scientists to obtain information that will be useful for their survival.
Up to 21 recreational dives are scheduled, plus nightly biology presentations in order to give you all the info you need to better understand sharks and to feel more comfortable with them. The temperature of the water is 22-25°C.
While you are not diving you can go snorkeling, free diving or simply relaxing and enjoying the charming landscape. Furthermore, the Quino El Guardian's chef will delight you with his specialities.
Keep in mind that this will be a real holiday for you, as you can partecipate to the research as much or as little as you want.
This trip is scheduled during the best time of the year to spot whales, dolphins, sharks and rays, but don't forget they are wild animals in their natural habitat, so we cannot guarantee sightings.
---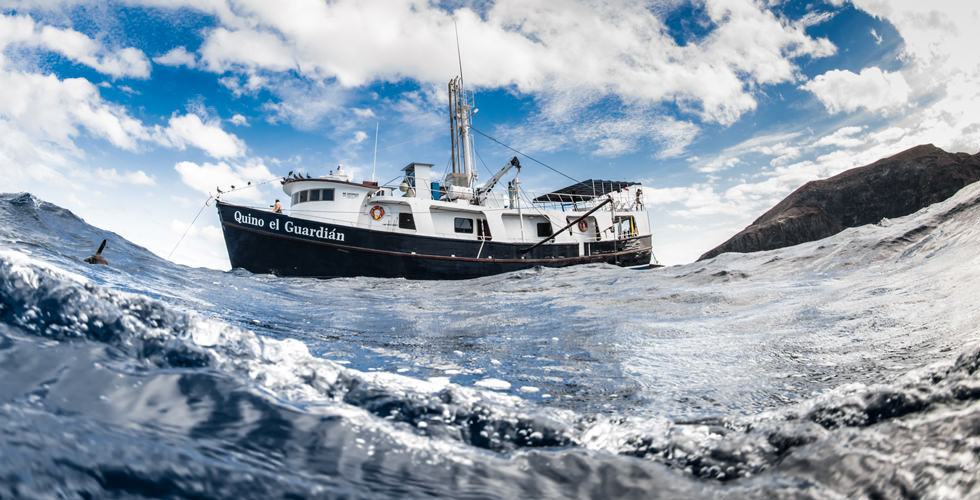 Liveaboard
Quino El Guardian is a 90-foot boat and has 5 cabins (4 with 4 beds and 1 cabin with 2 beds) which can accommodate up to 16 guests. Each cabin has a bunk, a drawer and a bed with a privacy curtain for each person. There are 4 comfortable community bathrooms with full-size showers, and there is A/C throughout the ship for your comfort.
This vessel has a galley that can accommodate all the passengers and includes a projector and a screen for presentations. In addition, there is a salon with sofas, a TV and a computer table.
If you wish to relax, there is a large, shaded sundeck with lawn chairs.
In the back of the boat, you'll find a dive deck organized with gear storage for all your diving equipment and spacious camera tables. There is a dive platform that gives you access to two inflatable tenders. These will ferry you to the dive sites and back to the boat. All safety equipment required is on the vessel.
---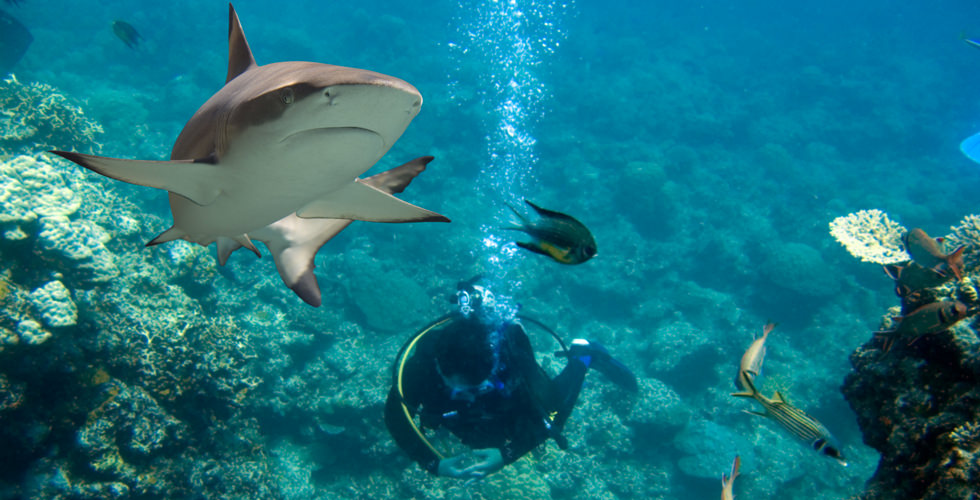 Dates
2018
---
The Trip Leaders
Dr. Edgar Mauricio Hoyos Padilla began his career studying shark nurseries and reproductive biology, becoming and expert in this field early on. Mauricio holds a Ph.D. in Marine Sciences from CICIMAR-IPN, where he studied the movement patterns of white sharks in Guadalupe Island, carrying out the first studies of this species in Mexico.
He is the co-founder of Pelagios Kakunjá, a Mexican non-profit organization led by a group of marine biologists that have dedicated their work to the conservation of sharks and pelagic species in Mexican waters through research, public outreach, and education.
Mauricio has also consulted on many commercial productions, collaborating with different film companies, including BBC, National Geographic and the Discovery Channel.
Dr. James Ketchum has studied sharks and migratory pelagic species since 1996, particularly whale sharks, hammerhead sharks and dolphinfish in the Gulf of California and Eastern Tropical Pacific.
James holds a Ph.D. in Ecology from UC Davis, where he studied the movement patterns and habitat use of scalloped hammerhead sharks in the Galapagos Islands.
James is also co-founder of Pelagios Kakunjá, a Mexican non-profit organization that seeks to conserve sharks and pelagic species by understanding their movements, migratory patterns and population dynamics in the Mexican Pacific.
---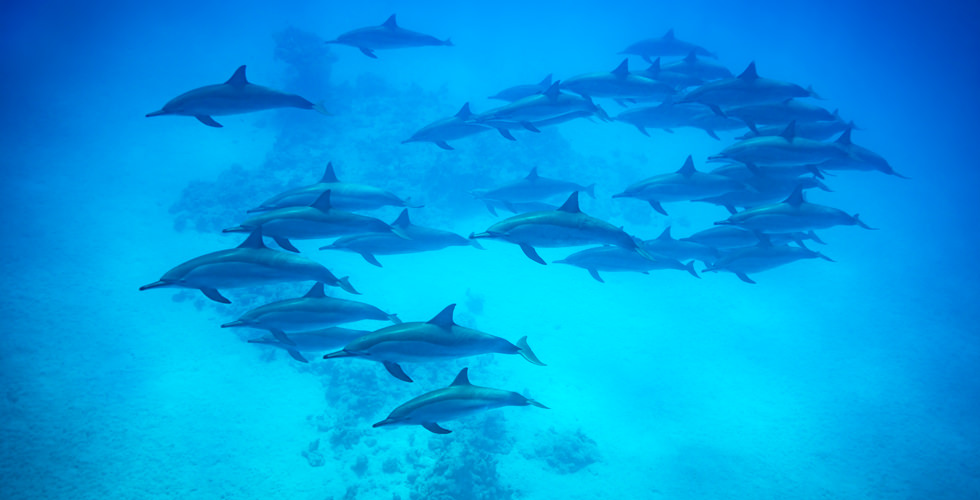 Recommended Equipment
Snorkeling and diving gear
5mm or 7mm wetsuits (the temperature of the water is 22-25°C (72-77 °F))
Underwater camera
Polarized sunglasses
---
The Trip Includes
21 dives
Three fabulous meals per day
Snacks all day
Beverages including soft drinks, juice and water
Complimentary beer and wine
Tanks, weights and weight belts are also provided
Free dive insurance from Diviac
---
The Trip Doesn't Include
Fuel surcharge: Quino El Guardian has the right to implement a fuel surcharge on all trips in the event the cost of fuel surpasses 14 pesos a liter. Should this occur, there will be a fuel surcharge to each client of $100. For every additional peso per liter, there will be an additional $40 per passenger increase.
National Park Fees of USD $28 per person
Hyperbaric Chamber Fee USD $15 per person
Nitrox fee of USD $120 per person per week
---
Requirements
Passport
Travel and medical insurance
Diving certificate