Shark Experience in the Bahamas with the Bimini SharkLab
10th December 2017

| Mario Passoni
Join the expert researchers of the Bimini Sharklab to get in close contact with great hammerhead, lemon, nurse, tiger and other mighty sharks in the Bahamas.
With this experience, which is open to everyone, you'll learn how to appreciate and behave around these apex predators.
You'll also help in changing the perception many people have about sharks. Did you know they have inhabited our oceans for over 400 million years?
As a part of our ecotourism project, a portion of the proceeds from this holiday will be used by the researchers to continue their studies and protect our beloved sharks.
---
Essential Information
Where: South Bimini, Bahamas
When: Various dates throughout 2018
Shark Experience: Since 1990
Trip Duration: 6 days
Accommodation: From cottages to lofts, depending on the size of the group
Research Activities: Great hammerhead sharks, lemon sharks, tiger sharks
Max Number of Guests: 6
Price: Starting at USD 1,625
Payment: 50% of the total fee has to be paid 2 months before the scheduled start date of the program and the whole payment being paid one month before the start date
---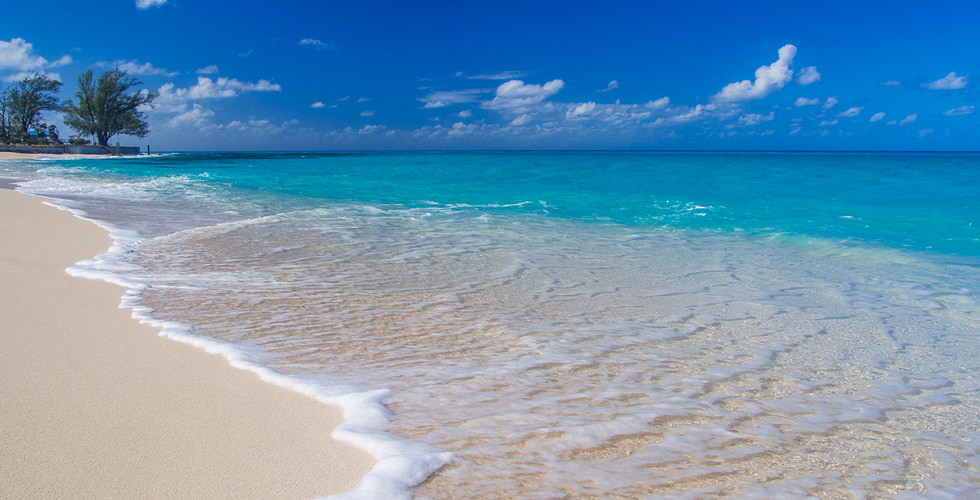 Itinerary
Day 1: A private charter flight leaves from Miami Executive Airport (TMB) at 10:00 am for Bimini, Bahamas. Luxair is the exclusive charter airline. Please plan to be at the airport at least one hour before scheduled departure keeping in mind that Miami Executive Airport is 30 minutes away from Miami International Airport. You will be allowed a maximum of 35 lbs (15.8 kg) of luggage per person. Upon arrival in Bimini, you will be picked up by the SharkLab crew.
Day 2 - 5: Activities according to the weekly program.
Day 6: Morning activity. The private charter flight leaves Bimini for Miami Executive Airport at 4:30 pm and lands at 5:00 pm in Miami.
---
Every week is unique and different from the others. There isn't a defined program, because the activities vary according to the season, the tide and the weather.
These are some of the typical activities you'll take part in during your staying:
Snorkeling with Caribbean reef sharks: Holding on to a floating rope, you will look at the sharks while they eat, and then go snorkeling along Triangle Rocks, a fantastic spot rich in marine life.
Swimming with Great Hammerhead sharks (winter season only): An incredible opportunity to see and swim near these charismatic predators. After a short boat trip, you will arrive in the waters that great hammerhead sharks inhabit during the winter months.
Snorkeling at Turtle Rocks: A wonderful snorkeling spot where you can admire an archipelago of rocks covered with coral and swim with sea eagles, different types of sharks and, if lucky, bull sharks.
How to handle a shark: During this activity you'll be shown how to manipulate juvenile lemon sharks, and the bravest will have the opportunity to try it. It's also a rare opportunity to look closely at the body of a shark.
Wreck snorkeling: The SS Sapona is the wreck of a boat that in the past was used for storing alcohol during the Prohibition era. Visible from the beach, it offers the opportunity to swim with tropical fish and find out how the corals have covered the boat, creating unique scenery.
Catch and release juvenile nurse or lemon sharks into the wild: For research purposes some sharks are removed and placed in an enclosed space. Once we have completed the study, we will use GPS coordinates to bring them back to their place of origin.
Looking for nurse sharks: Nurse sharks and other amazing sea creatures prefer to take shelter under rocks during the day, waiting for nightfall to get out to hunt. Thanks to the experience of our researchers, you can admire these animals in their natural habitat.
Scientist for a day: Immerse yourself in the adventurous world of shark researchers and help them determine the species and sex of an individual as well as measure lengths, take a DNA sample, and give the shark an identification tag if necessary.
Lemon shark expedition: Get ready to observe these juvenile sharks depart from the mangrove-laden nursery, called Aya's Spot. A great opportunity to see and understand how they behave in their natural environment.
Longline set: Longlines are used by researchers to make a survey about the large sharks that are living in the surrounding waters of Bimini. This is the best opportunity to encounter some of the biggest sharks we see.
Schools of blacktip sharks: You will go to the eastern beaches of North Bimini to look for blacktips that can be seen in schools upwards of 20 individuals swimming in the shallow water.
Stingray's beach: On a smaller island just south of Bimini, there is a small beach called Honeymoon Harbor that has a great deal of stingrays. This place is ideal for interactions with these elasmobranch species.
---
Accommodation
South Bimini offers a wide choice of cottages, apartments and top-story lofts ready to welcome you. We'll choose the best solution for you based on the size of your group.
Because the housing options for this experience consist of rental/vacation homes that are offered to the SharkLab, availability is dependent on the rental schedule of each accommodation.
Every house comes stocked with basic toiletries, coffee and tea. In addition, most come with additional cooking facilities. All of the accommodations are within close walking distance of the research facility. You will also have the option to upgrade to houses with more amenities at a more expensive rate.
---
Pricing and Dates
Summer Season (May-November)
Available dates:
July 4 - 8, 2018: Space Available
August 8 - 12, 2018: Space Available
November 7 - 11, 2018: Space Available
Price per person:
Adult: USD 1,625
Group booking (size 4-8): USD 1,525
Child (under 12 years*): USD 1,025
Great Hammerhead Season (December-April)
Available dates:
December 5 - 9, 2018: Space Available
Price per person:
Adult: USD 2,025
Group booking (size 4-8): USD 1,925
Child (under 12 years*): USD 1,525
(*) There must be a minimum of two adults in the party to book a child's price. Otherwise, the adult price will be applied.
---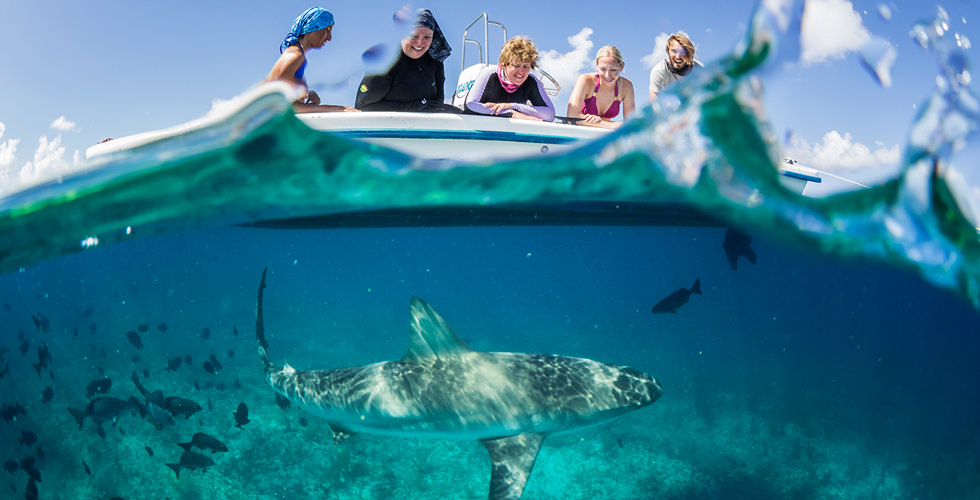 Bimini Biological Field Station Foundation
The BBFSF is a non-profit organisation and was founded in 1990 by Dr. Samuel Gruber, on the island of South Bimini, Bahamas.
For over 25 years their goal has been to study large marine animals (sharks and rays), train future scientists and change the perception people have of these animals through articles, activities, videos, travel and much more.
---
The Trip Leader: Patrick Burke
Patrick Burke is the Outreach Coordinator at the Bimini SharkLab. He came first to the lab in 2013 as a volunteer, returned in 2016 to conduct his own research there and now has been in his role as Outreach Coordinator since July 2016. He has come a long way from his home in Kentucky, USA to the Bahamas.
With a B.Sc in Marine Biology from the College of Charleston (USA) and an MSc in Marine Biodiversity and Conservation from the University of Ghent (Belgium), his research focus is in spatial ecology, baited remote underwater video surveys (BRUVS) and statistical modelling.
He strives to immerse members of the general public in the cutting-edge science they conduct at the station. Sharing his passion for sharks is not only his job but also a role he truly enjoys!
---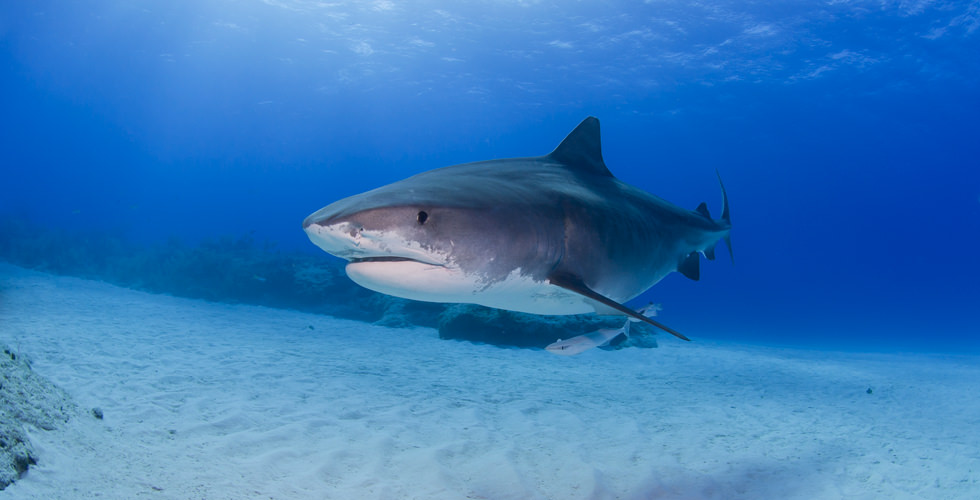 Recommended Equipment
Soft suitcase for easy stowing in the aircraft and at the station
Insect repellent
Sun block lotion (SPF 30 should be a minimum)
Hat and polarized sunglasses (reduces glare and protects your eyes from UV)
Foul weather gear: rain pants and jacket - for boats and bad weather
Snorkel gear: mask, fins, snorkel. (It's not possible to rent scuba gear in Bimini). Dive booties are a must!
Wetsuit or Dive Skin (3mm-5mm) (Winter Sessions Only)
Clothes that can get wet or ruined: T-shirts and shorts, sweatshirts and long pants, a warm jacket, a long sleeve shirt, sandals or shoes that can get wet
Snacks (granola bars, trail mix, etc.)
Any special foods or medications
Spending money for personal expenses like T-shirts and other small souvenirs (US dollars are accepted in Bimini)
---
The Trip Includes
5 days packed with shark encounters
4 nights of comfortable accommodation
3 meals per full day
2-way chartered flights between Miami and Bimini
---
The Trip Doesn't Include
Visa: All non-USA citizens may be required to use the USA visa-waiver program (ETSA). This is often required for non-USA nationals to enter the USA. This is still required even for transit through the USA.
Travel costs to get to and from Miami, USA.
---
Requirements
Passport (including US citizens)
Travel and medical insurance