Shark Week 2017: Everything You Need to Know
3rd July 2017

| Sarah Morlock
Shark Week 2017 is nearly upon us. Beginning July 23, 2017, the world will be captivated by this week of TV programs on the Discovery Channel. It's an amazing opportunity to learn about our toothy friends and what we can do to help them.
As scuba divers, we can take Shark Week one step further by going diving with sharks. This practice is not only great fun, it also aids conservation by adding value to live sharks.
Read on to learn more about Shark Week, shark conservation and shark diving.
---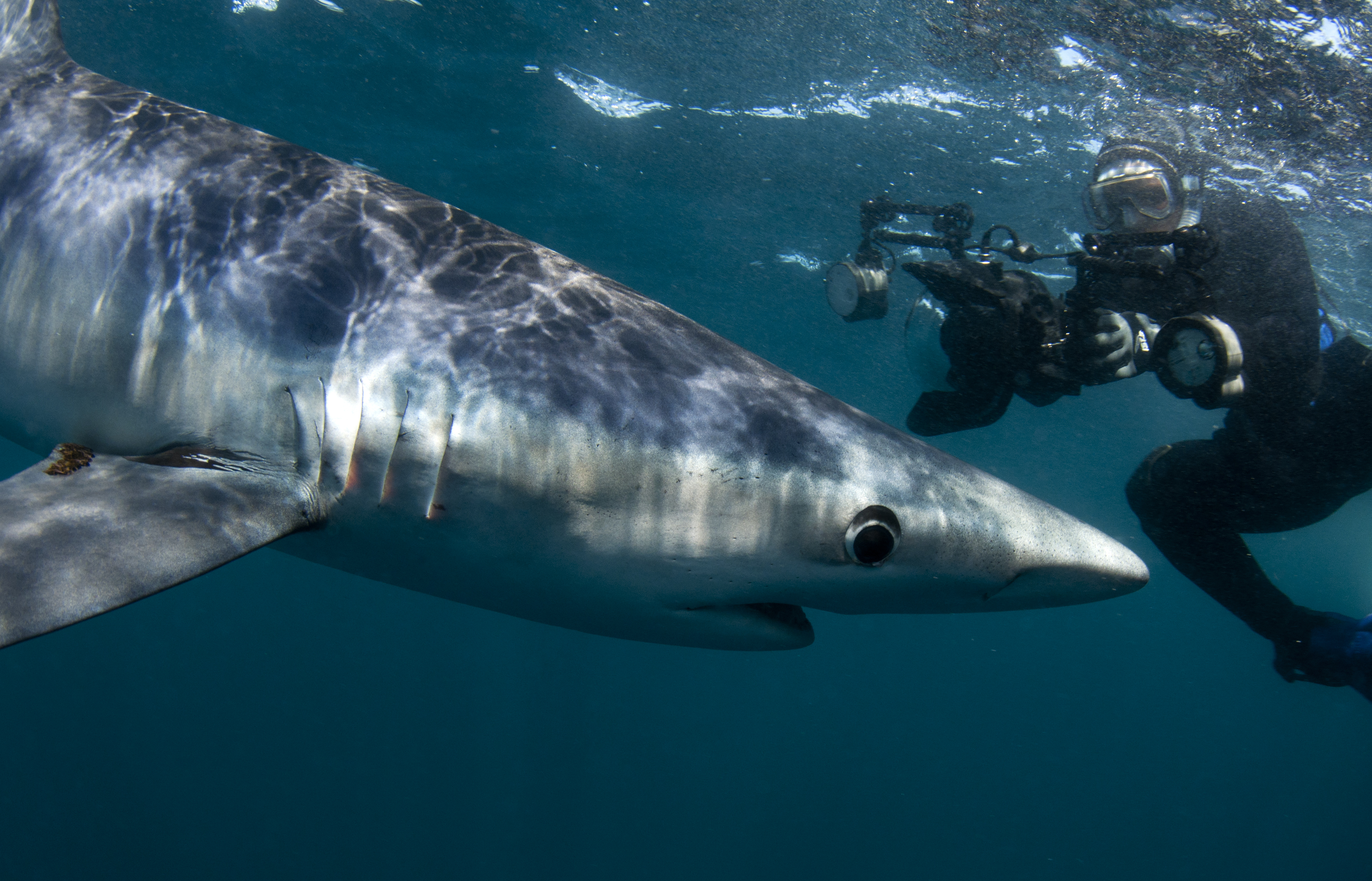 What is Shark Week?
Shark Week is a TV program that began in 1988 as an annual, week-long event. During this summer schedule, the Discovery Channel predominantly features shows all about sharks.
Since taking root in the late 80s, the Shark Week TV program has bloomed into an event adored by shark lovers around the world. It hasn't been without controversy, however.
Some of the programs aired by the Discovery Channel have been scientifically questionable, causing an increase in undue fear of sharks. But the network has slowly improved its selection of programming, and most of the scheduled shows are now based on the facts with an eye toward conservation.
So how does one celebrate Shark Week? By watching the Discovery Channel, of course. And by diving with sharks - maybe on an action-packed liveaboard trip.
You might also like to read tons of shark-related content on the Diviac Magazine or search the #SharkWeek tag on social media channels to find extra information published by NGOs, scuba diving websites and your friends. Don't forget to post your own status update!
---
Shark Week TV Schedule 2017
This year, shark week is packed with entertaining and informative programming, which you can watch on the Discovery Channel or stream live using the Discovery Go app (available on Google Play and iTunes). Alternatively, catch up on programs you've missed at discovery.com.
Sunday, July 23, 2017
7 PM ET/PT - Great White Shark Serial Killer Lives
8 PM ET/PT - Phelps vs. Shark: Great Gold vs. Great White
9 PM ET/PT - Shark-Croc Showdown
10 PM ET/PT - Devil Sharks
Monday, July 24, 2017
8 PM ET/PT - Shark Vortex
9 PM ET/PT - Return to the Isle of Jaws
10 PM ET/PT - Alien Sharks: Stranger Fins
Tuesday, July 25, 2017
9 PM ET/PT - Sharks and the City: LA
10 PM ET/PT - Sharks and the City: New York
Wednesday, July 26, 2017
9 PM ET/PT - The Lost Cage
10 PM ET/PT - Great Hammerhead Invasion
Thursday, July 27, 2017
9 PM ET/PT - Shark Exile
10 PM ET/PT - Shark Swarm
Friday, July 28, 2017
9 PM ET/PT - African Shark Safari
10 PM ET/PT - Lair of the Sawfish
Saturday, July 29, 2017
9 PM ET/PT - Sharkmania
Sunday, July 30, 2017
8 PM ET/PT - Shark School With Michael Phelps
---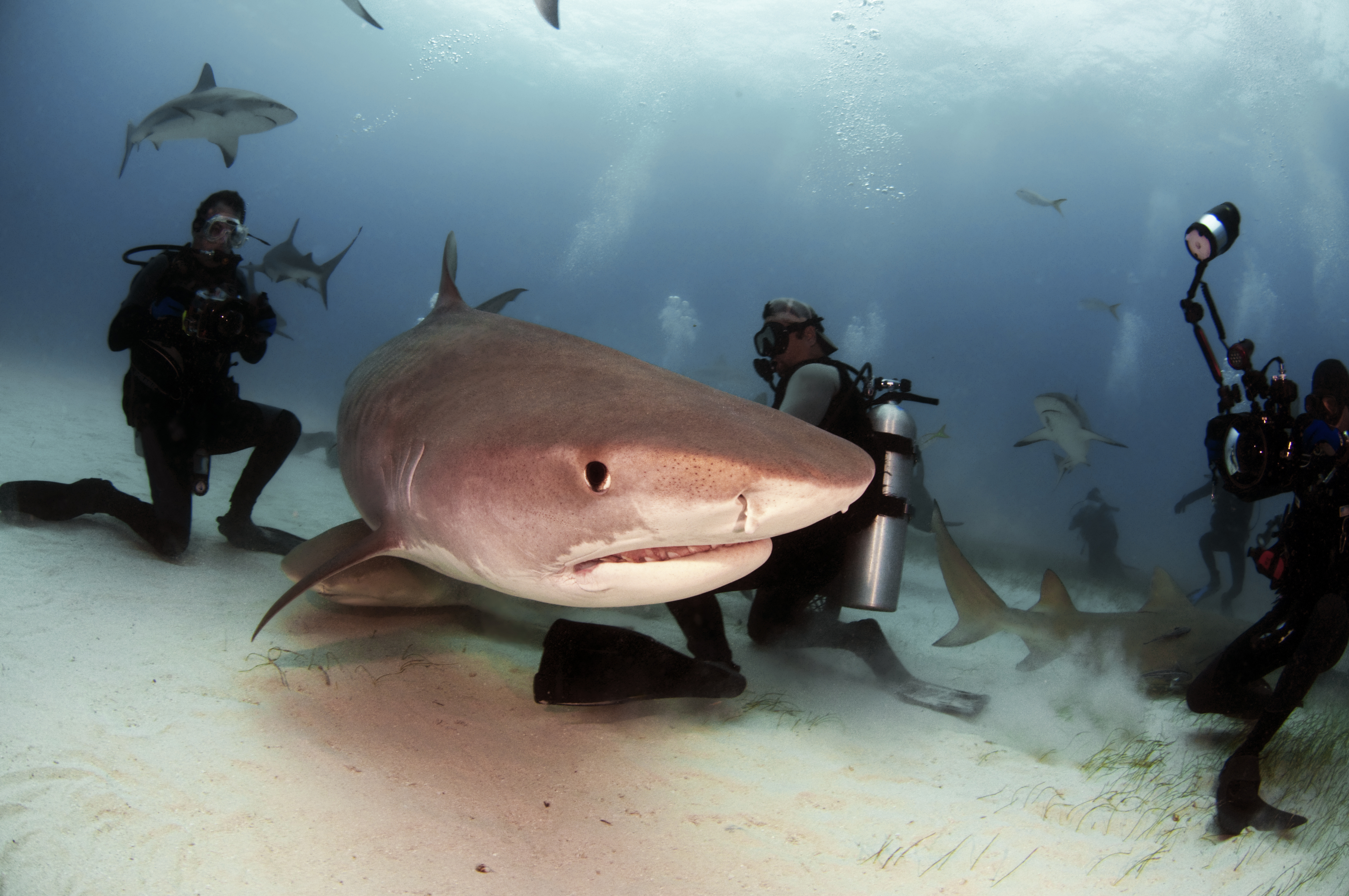 Participate in Shark Week by Going Diving with Sharks
Has Shark Week inspired you to go diving with sharks? We've selected the best destinations and liveaboard trips to going diving with your toothy friends. For each destination, we've included the sharks that can be seen, when is the best time to go and our recommended liveaboards.
---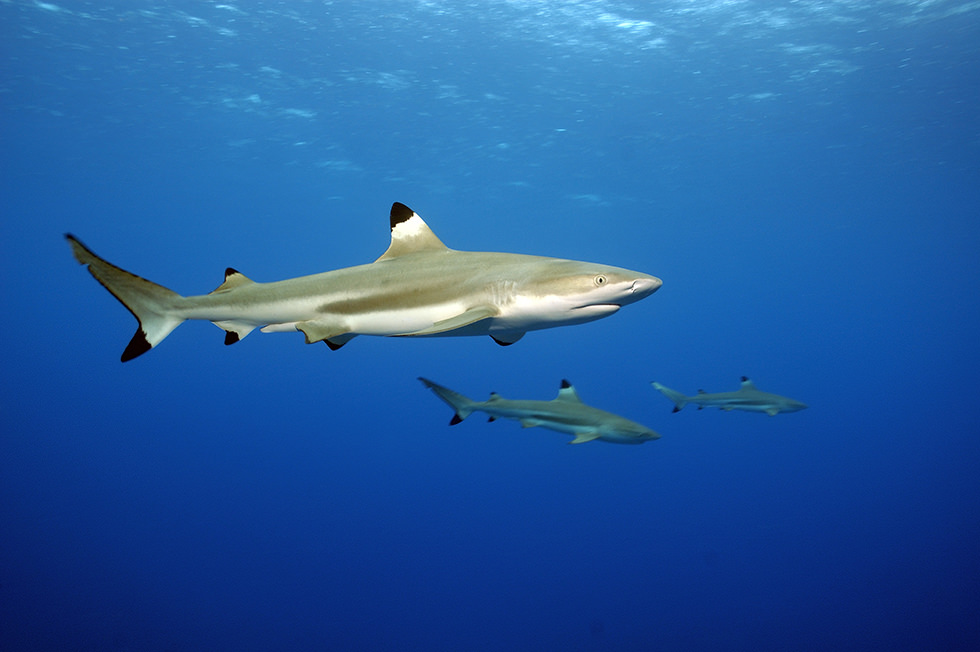 Pacific
With its vast expanse covering Earth from Asia and Australia to the Americas, it only makes sense that some of the best shark encounters can be found in the Pacific. Beneath its surface lurk our favorite carnivores waiting to be visited by scuba divers.
---
Fiji
Some divers will tell you that Fiji is the best shark diving destination in the world. At Beqa Lagoon and other famous dive sites, you might come within a few feet of bull sharks and tiger sharks as well as lemons and reef sharks. Although you will see sharks during most months, July to September offer the best diving conditions.
Recommended Liveaboards:
---
Palau
In a brilliant stroke of conservation, Palau established the world's first shark sanctuary more than 15 years ago. Today, dive sites like Shark City, Blue Corner and German Channel serve up epic encounters with white tip, silver tip and grey reef sharks. Liveaboard diving in Palau is great year-round, but the best months are October to April.
Recommended Liveaboards:
---
Fakarava & Rangiroa, French Polynesia
In French Polynesia, the shark population outnumbers the human population. Pretty amazing, right? And it's not uncommon to spot more than 100 sharks on a single dive in the world-famous Tiputa Pass. Throughout Fakarava and Rangiroa, more than 16 shark species are found, including white tip, black tip and silver tips. From December to March, giant hammerheads might also make an appearance.
Recommended Liveaboards:
View All Liveaboards in French Polynesia
---
Malapascua, Philippines
The best place in the world to dive with thresher sharks, Malapascua is a tiny island in the Visayas. Seen throughout the year, thresher sharks appear at 30 meters (100 feet) on the Monad Shoal. So grab your gear and head to this white sand paradise on a liveaboard in the Philippines.
Recommended Liveaboards:
View All Liveaboards in Malapascua
---
Australia
A continent full of adventure, Australia boasts several areas where you can enjoy a diving adventure with sharks. At the Neptune Islands, you can go cage diving with great white sharks from May to October. You can also swim with whale sharks at Ningaloo Reef from March to September. Plus, you'll find reef sharks along the Great Barrier Reef year-round.
Recommended Liveaboards:
View All Liveaboards in Australia
---
Guadalupe Island, Mexico
One of the best destinations in the world for cage diving with great white sharks, this remote Mexican Island is only accessible by liveaboard. Here you'll find warm waters and excellent visibility, unlike most other white shark locales. Scuba diving trips to Guadalupe only depart from July to November.
Recommended Liveaboards:
View All Liveaboards in Guadalupe
---
Socorro, Mexico
While famous for its giant manta rays, the Revillagigedo Archipelago (a.k.a. the Socorro Islands) is also a great shark diving destination. Around this liveaboard-only destination, you might spot whale sharks, hammerheads, oceanic whitetips or tiger sharks. And the best time to travel to Socorro is from November to May.
Recommended Liveaboards:
View All Liveaboards in Socorro
---
Cocos Island, Costa Rica
Perfectly positioned at a convergence of nutrients, Cocos Island is well-known in the diving community for its schools of hammerhead sharks. Located far off the Costa Rican coast, this liveaboard-only destination is best dived from June to December.
Recommended Liveaboards:
View All Liveaboards in Costa Rica
---
The Galapagos Islands, Ecuador
A fascinating place to go diving, the Galapagos Islands have plenty of pelagics. From hammerheads to Galapagos sharks and whale sharks, you'll find a bit of everything here. The best time for shark diving is from January to May when large numbers of hammerheads make their way to Darwin and Wolf Islands. Jump on a liveaboard to make the most of your Darwin-inspired holiday.
Recommended Liveaboards:
View All Liveaboards in the Galapagos
---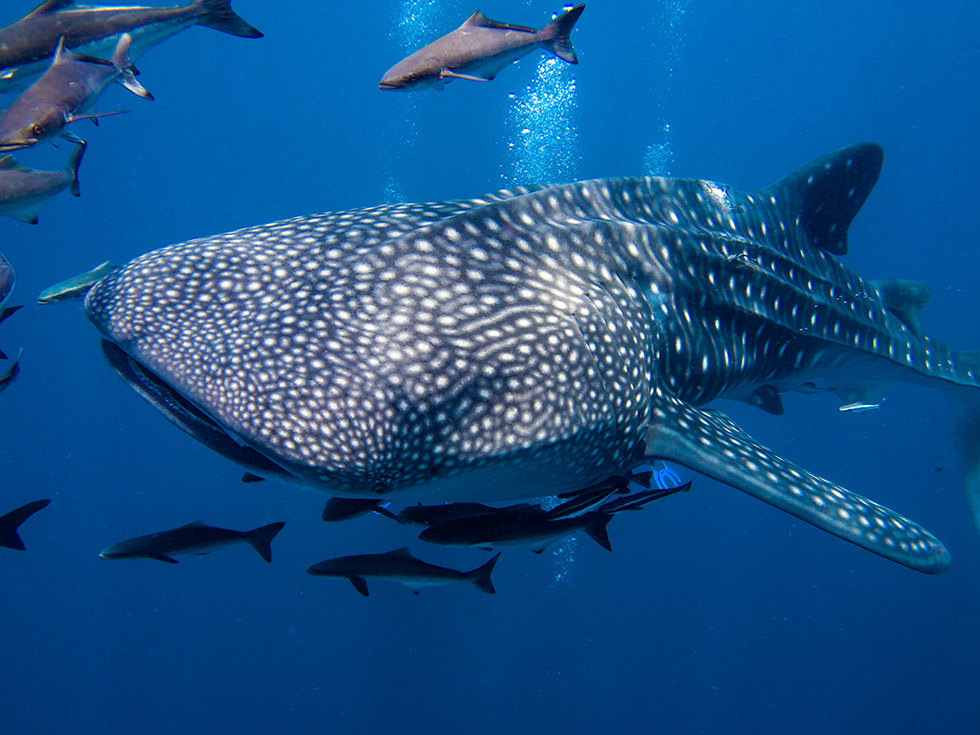 Indian Ocean
Scattered with scuba diving hotspots like the Maldives and Mozambique, the Indian Ocean also boasts a number of shark diving destinations. In particular, the Maldives with its unique atoll topography is a must for shark lovers.
---
Maldives
A natural paradise, the Maldives with their emerald islands set among crystal clear waters are a dream. These atolls are some of the best places on Earth for swimming with whale sharks, and diving in the area can also yield nurse shark, reef shark and hammerhead encounters. While shark diving is possible year-round, January to May is the best season to visit the Maldives.
Recommended Liveaboards:
View All Liveaboards in the Maldives
---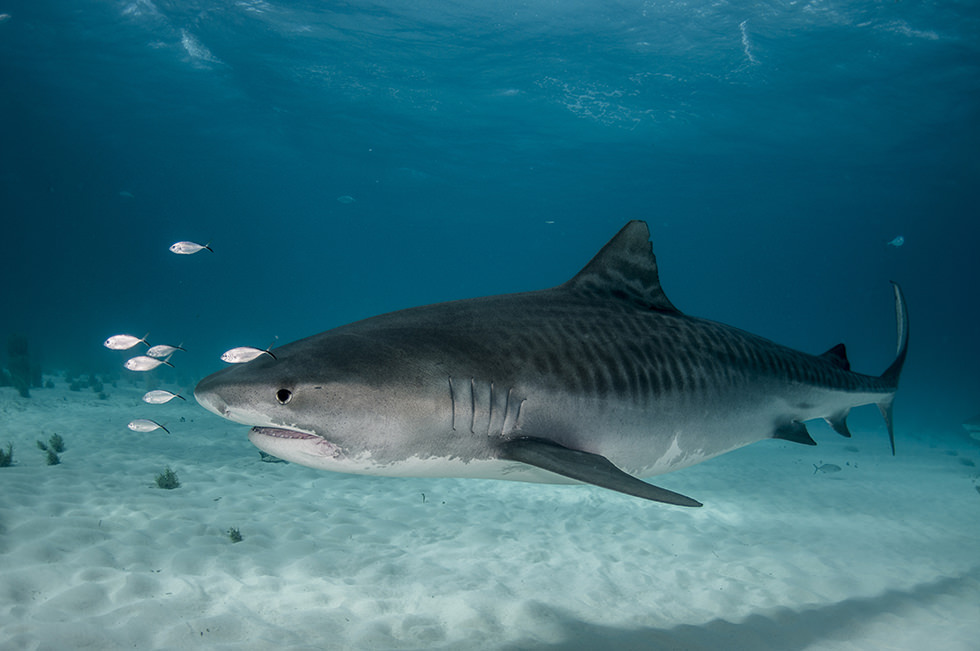 Caribbean
A relatively confined area, shark encounters in the Caribbean are easy to come by if you know where to look. Head for the Bahamas, Turks & Caicos or Cuba for easy diving combined with the adrenalin rush only a large, toothy creature can provide.
---
Bahamas
One of the first shark diving destinations for scuba divers, the Bahamas is easy to reach from North America, South America and Europe. Head to Bimini for hammerheads or to Cat Island for oceanic whitetip sightings. There's also Tiger Beach where you can get up-close-and-personal with tiger sharks. The best time of year depends on which species you'd like to see, but, in general, we recommend visiting between October and June.
Recommended Liveaboards:
View All Liveaboards in the Bahamas
---
Cuba
Long protected waters have led to some of the best shark diving in the Caribbean at the Jardines de la Reina in Cuba. You can only reach this remote paradise by liveaboard, but when you dip below the surface, you'll encounter vast numbers of Caribbean reef sharks and silky sharks. Sightings are a sure thing year-round, although visiting between November and May is recommended for better weather.
Recommended Liveaboards:
---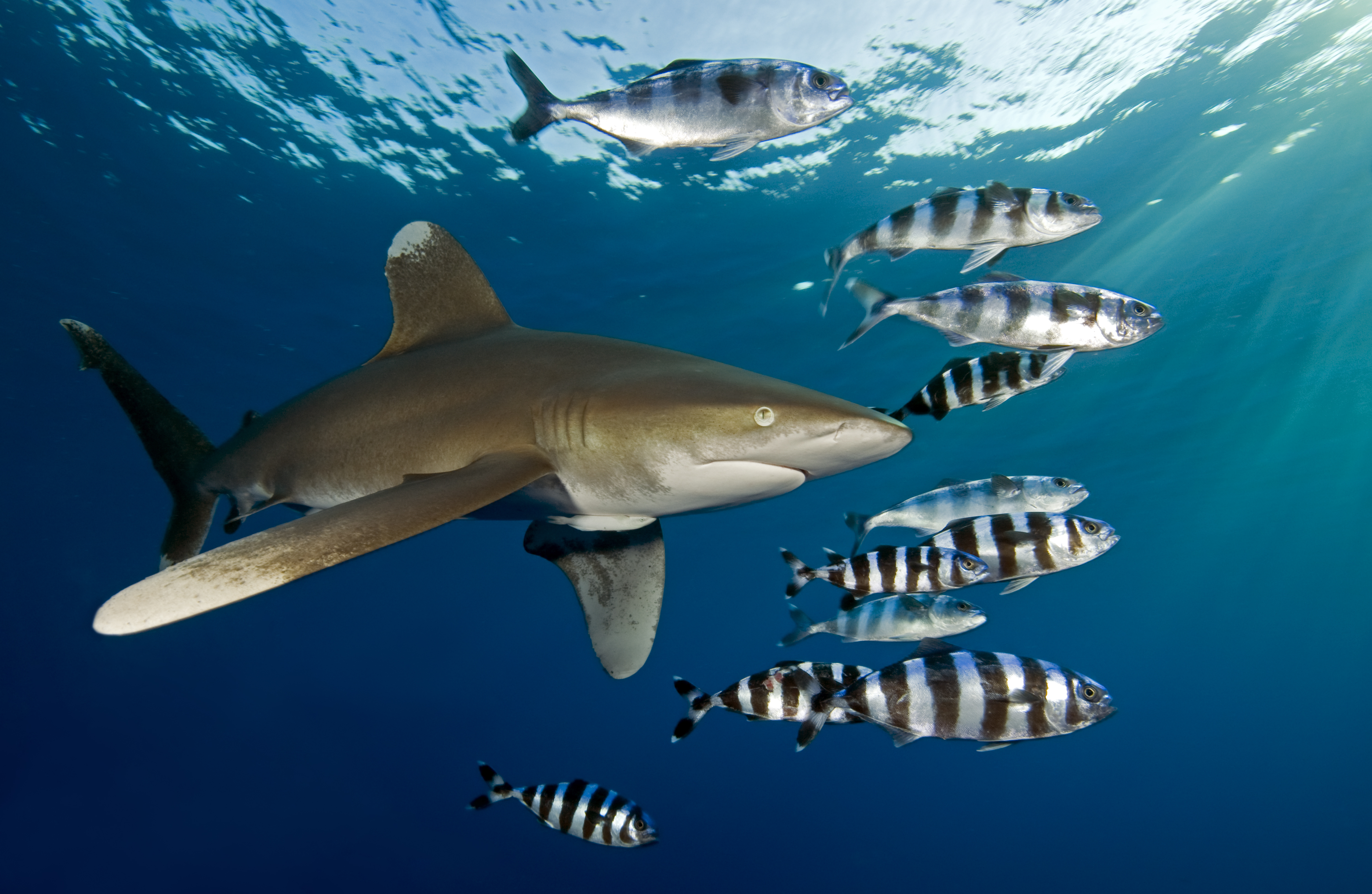 Red Sea
A scuba diving playground, the Red Sea also attracts a number of sharks. With everything from hammerheads to thresher sharks, there are a number of dive sites shark enthusiasts should explore for maximum enjoyment.
---
Egypt
An all-around fantastic diving destination, Egypt's Red Sea offers wrecks, reefs and shark encounters. Among the 800 species of fish, you'll find grey tip, white tip and black tip reef sharks, oceanic whitetips, hammerheads, tigers and thresher sharks. You'll probably want to book a liveaboard to reach the most shark-filled areas. Look for an itinerary in the south of the country such as "Deep South/St. Johns" on the MY Seawolf-Dominator or "Southern Sharks" on the MV Emperor Elite. Diving is possible year-round, but for the best shark encounters book your holiday between June and August.
Recommended Liveaboards:
---
Sudan
Perhaps even shark-ier than its Red Sea neighbor to the north, Sudan's infrastructure demands the use of a liveaboard. This allows you to spend the maximum amount of time under the surface and swimming with the area's hammerheads and thresher sharks. Because the shark populations are considered healthy, it's possible to see them during any month of the year. However, we recommend January to April for the best weather to marine life ratio.
Recommended Liveaboards:
---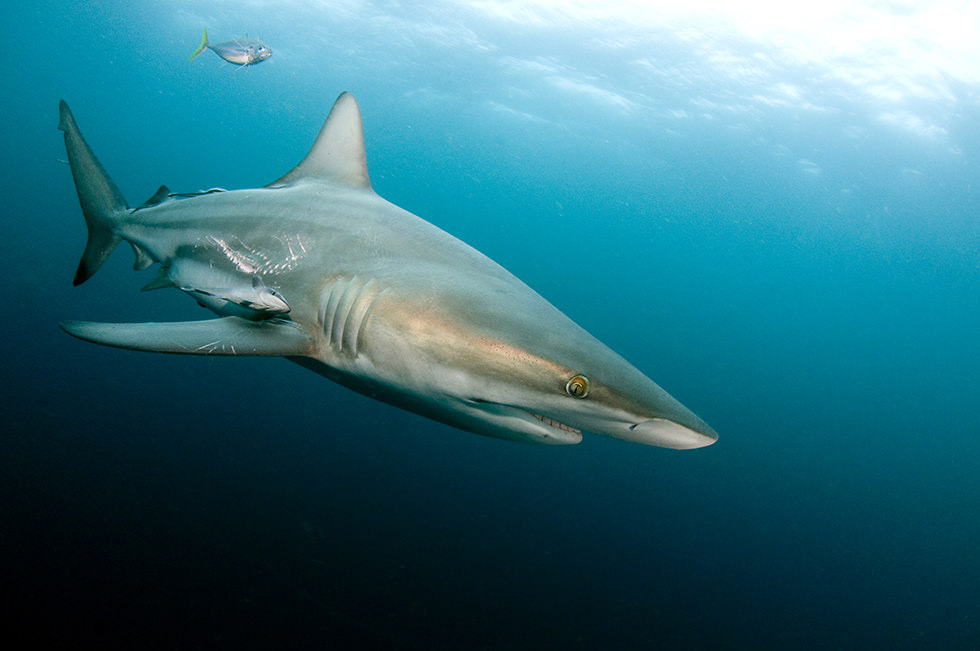 How You Can Help with Shark Conservation
Like all other marine species, it's important to interact sustainably with sharks. However, eco travel adds another dimension to shark tourism. It can persuade communities to stop killing sharks by adding a higher value to a living shark than a dead one.
Consider signing up for one of our Diviac Eco Travel trips in order to help researchers collect data on shark populations around the world. Not only will you be traveling and diving in a sustainable way, you'll also have the chance to make a real impact on our oceans. Check out all the possibilities in the links below.
---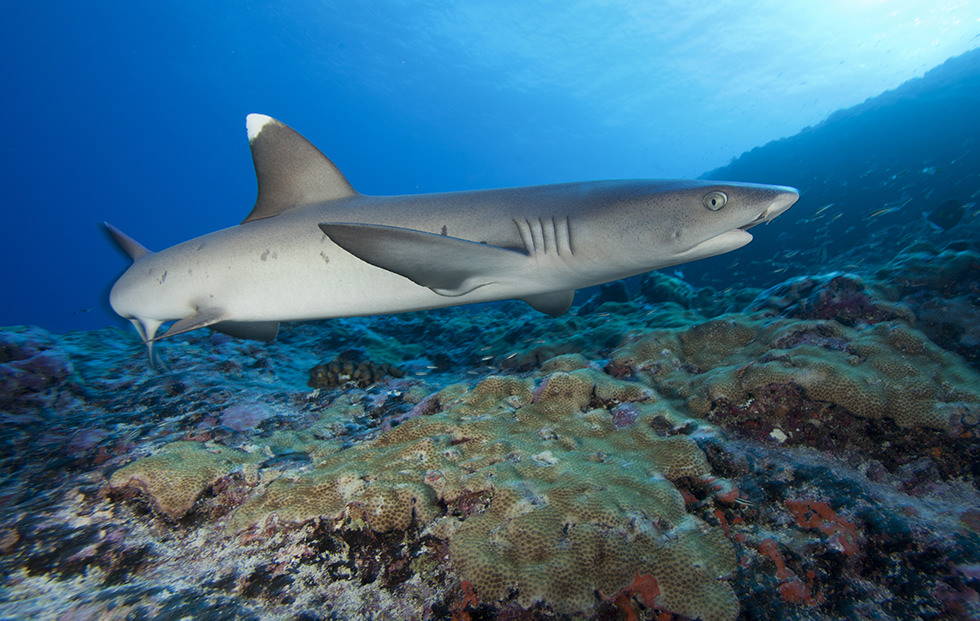 Dive Deeper: Become a Shark Expert with Diviac
The Diviac Magazine is rich in shark content. From biology lessons to listicles detailing the best destination to dive with a certain species of shark, you'll find lots of interesting facts and inspiration as you sift through the articles below. Read on to make the most of your Shark Week.