The World's Best Budget-Friendly Liveaboard Dive Boats
6th September 2016

| Sandro Lonardi
If you've always lusted over a dive safari, but aren't sure you could afford one, this list is for you! These 10 awesome liveaboards are perfect for budget-savvy divers. You'll be able to enjoy some of the best and most remote diving destinations in the world. And it won't cost a fortune!
Still unsure? Check out PADI Travel's guide to liveaboard diving before your next scuba adventure.
What to Expect on a Budget Liveaboard
They may not be as luxurious as some, but budget liveaboards create memorable scuba diving vacations. Although they vary widely around the globe, affordable dive charters usually provide:
Good Value: This is the hallmark of a budget dive boat. You'll often find that the diving, accommodation, travel and food add up to far less than you would spend during a week on land.
Shared Accommodations: Although not a strict requirement (as you'll see in many of the boats below), value dive charters often feature dormitory-style cabins, shared twin rooms or small private staterooms.
Intimate Atmosphere: Because of the tight quarters found on many of these dive boats, there is usually a sense of camaraderie between guests, making for a fun scuba diving adventure.
Extra Fees: Something to watch out for when booking a budget yacht are the extra fees. Nitrox, equipment rental, alcohol and transfer services might cost extra. On liveaboards with the best value, these extras will be included.
Buffet-style Meals: Staff may be limited on these charters, so most of the meals are buffet-style rather than served to your table.
The Top 10 Budget Liveaboards
If you're looking for an "eat, sleep, dive" vacation but don't want to pay an arm and a leg, consider these 10 budget-friendly liveaboards for your next adventure. From the Bahamas to the Red Sea, these boats provide the most bang for your buck.
---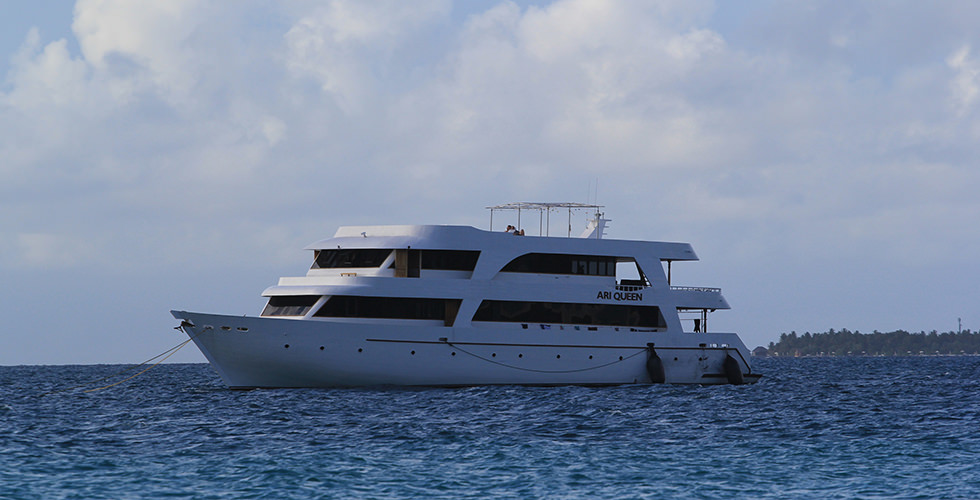 1. MV Ari Queen
The Maldives may be thought of as a luxury destination, but the MV Ari Queen is making the island nation accessible to budget-conscious divers. The steel-hulled yacht provides 24 guests with ensuite accommodations, a spacious dive deck and a lounge with a TV and bar. During its journey through the Central Maldivian Atolls, the MV Ari Queen visits the best wildlife hot spots, bringing divers into contact with manta rays, whale sharks and occasionally hammerheads. 7-night trips start at USD $1,080.
---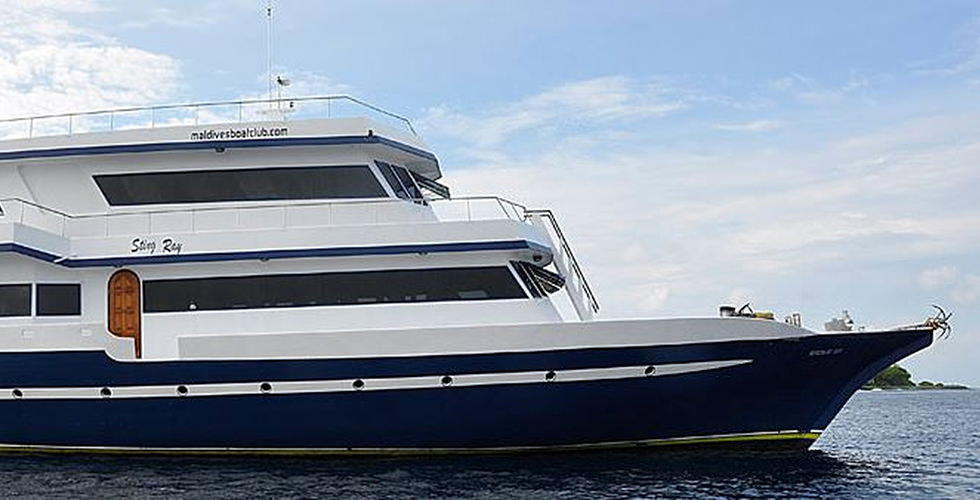 2. MV Sting Ray
Also traveling in the Maldives (to the South Male and Ari Atolls) the MV Sting Ray falls within any diving budget while maintaining the class and comfort of a Maldivian liveaboard. For just over USD $1,000, you'll be transported to the land of mantas and whale shark. Your dive adventure will be enhanced with excursions to deserted islands with pristine white sands reaching out into crystal-clear waters. 9 cabins can accommodate 19 guests. A crew of 8 man the 102-foot (31-meter) vessel, ensuring each guest is well-catered to throughout the 7-night journey.
---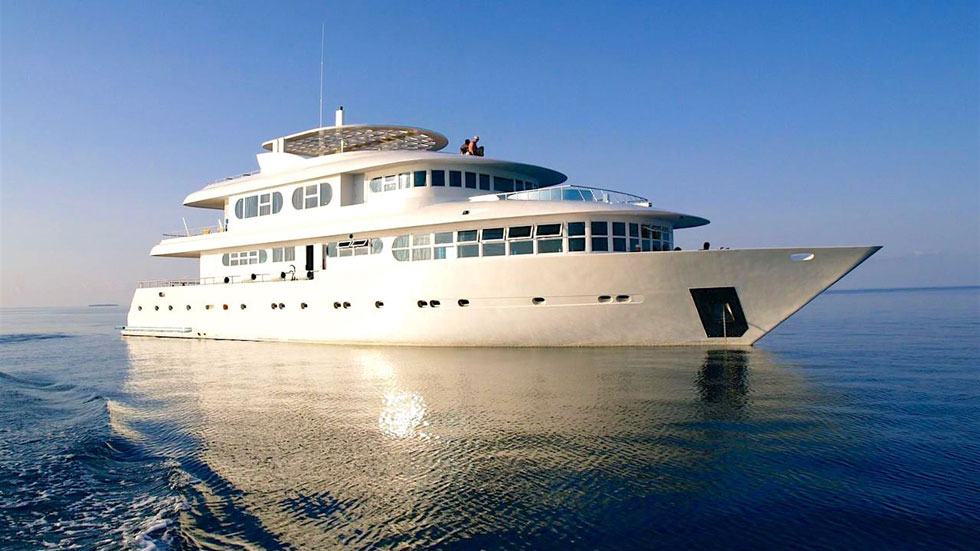 3. Horizon III
With unexpected Maldives itineraries that are custom-built based on weather conditions and marine life season, you know you're going to have the time of your life without spending a fortune on Horizon III. For around USD $1,700, this liveaboard spends one week cruising the Maldives. En route, you'll enjoy an all-inclusive holiday, meaning all diving, meals and accommodation are included. Plus, a variety of well-equipped, private cabins are available.
View Deals for the Horizon III
---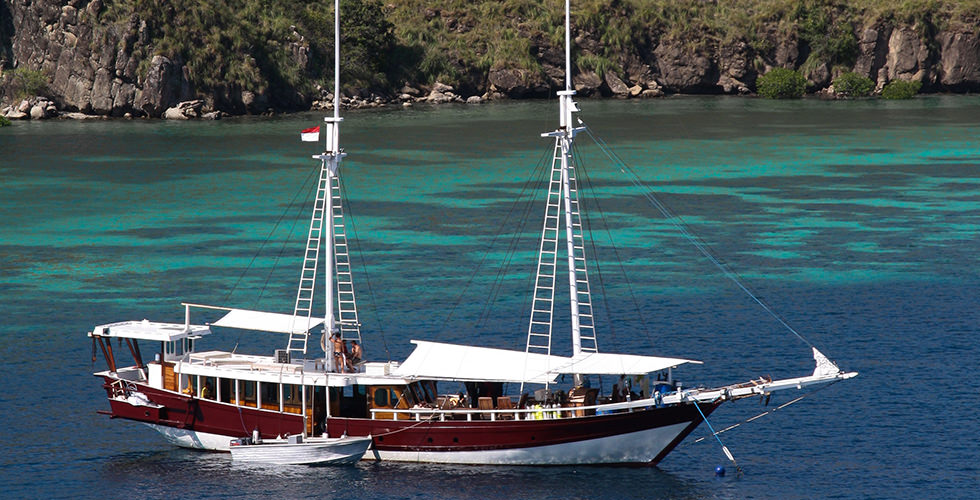 4. Duyung Baru
Proving that there's a wide range of dive boats sailing Indonesian waters, the Duyung Baru is a liveaboard for divers who wish to dive Komodo in an intimate and family-style setting. The couple who run the boat, Vovo and his wife Yani, have more than 8,000 dives in Komodo alone, so you can be sure that you'll discover the best sites using local knowledge. The Duyung Baru also has an almost perfect track record in visiting dive sites when there are no other divers present. Besides amazing diving with amazing marine creatures like sharks, turtles and mantas, you'll feel happy and full with Yani's freshly-baked breads, croissants and cakes. At a price point of just over USD $2,000, you can't beat the service found on the Duyung Baru.
View Deals for the Duyung Baru
---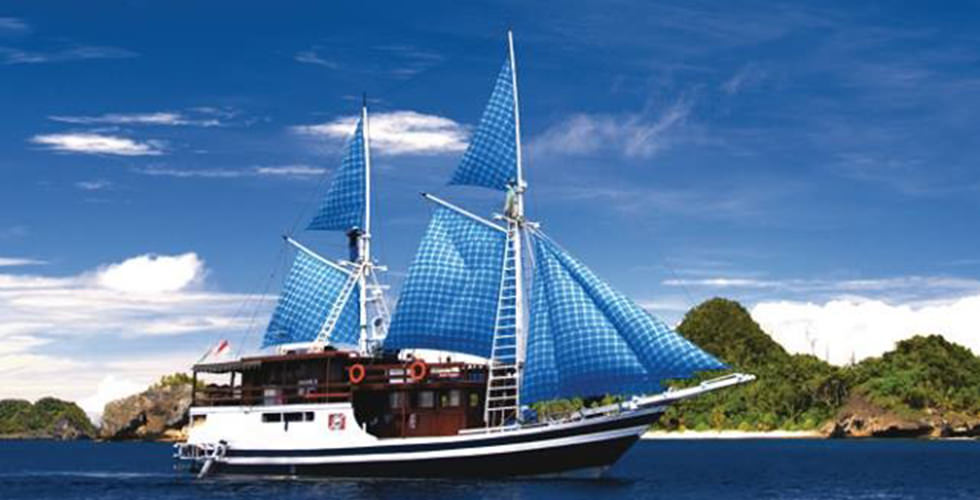 5. MV Putri Papua
Weighing in at about USD $1,500 for a 5-night trip in Raja Ampat, the MV Putri Papua is one of the most affordable boats traversing Indonesia. Unlike many of the yachts on this list, the Putri Papua boasts 5 air-conditioned cabins with ensuite bathrooms. The wooden schooner can accommodate 9 divers, making this a rather intimate liveaboard and a great option for a group of divers looking for a private charter. Interestingly, the Putri Papua additional offers combination trips, with some nights spent on the boat and others spent in a Raja Ampat dive resort.
View Deals for the Putri Papua
---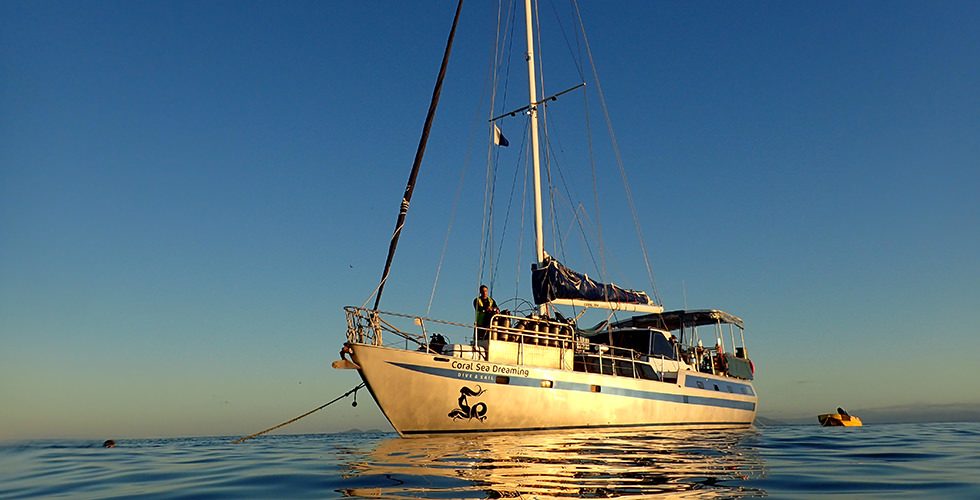 6. Coral Sea Dreaming
A magnificent, sailing liveaboard, Coral Sea Dreaming explores the Great Barrier Reef and its abundance of marine life. Suitable for all divers and snorkelers, this intimate yacht departs from Cairns and travels to the outer reefs. All diving equipment is included, and guests can choose from double rooms, single bunk rooms and a shared, quad room. Space is at a premium, so the sleeping quarters are small. However, most tours last only 1 night. This combined with relatively easy diving make Coral Sea Dreaming an excellent choice for your first liveaboard experience.
View Deals for the Coral Sea Dreaming
---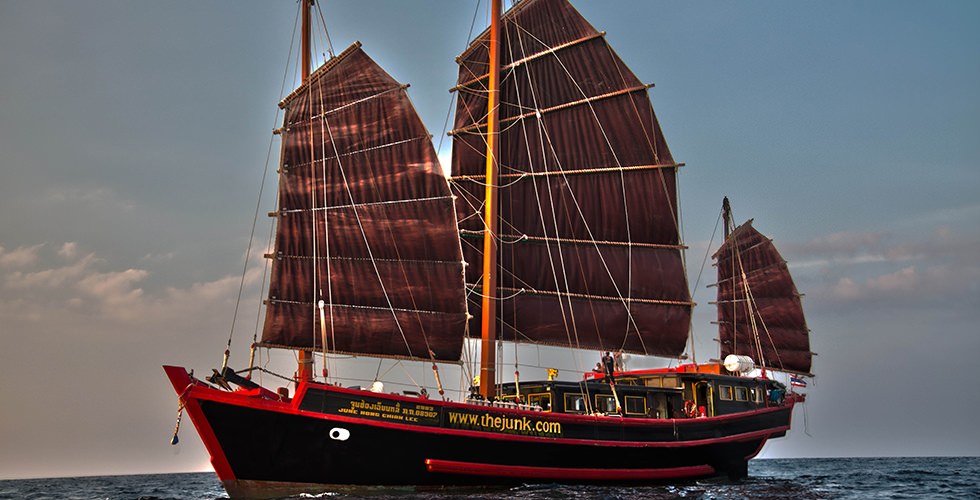 7. The Junk
The Junk visits Thailand's best dive sites in style. Built in 1962, The Junk was originally a cargo-moving ship, designed to carry up to 60 tons. But in 1998, the boat was completely renovated and refitted as a dive boat. The Junk can accommodate up to 18 divers in both private and shared cabins, but ensuite bathrooms and air-conditioned offer uncommon perks at this price point. Furthermore, the incredibly experienced dive crews make this underwater adventure more full-service than budget. 1-night journeys start at just USD $233 on this one-of-a-kind vessel.
---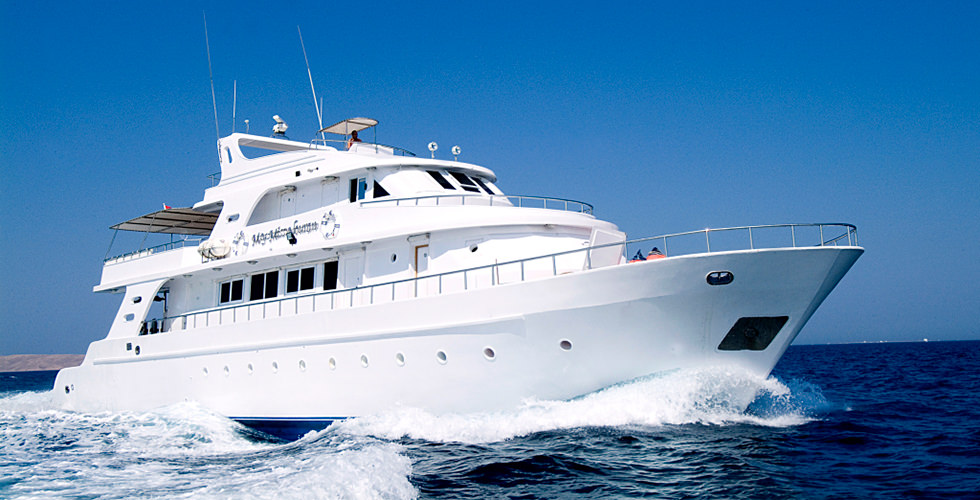 8. MY Miss Nouran
Starting at USD $782 for a 7-night trip, the MY Miss Nouran stands out in the crowded pool of budget dive charters sailing the Red Sea. The ship is a well-designed steel-hull yacht, set to discover the underwater world of St. John's and southern Egypt's Red Sea. At 98 feet (30 meters), she can accommodate 20 divers. Free 3G Wi-Fi, ensuite accommodations and plush bathrobes for each guest make this boat feel like a luxury liveaboard for much less than half the price.
View Deals for the Miss Nouran
---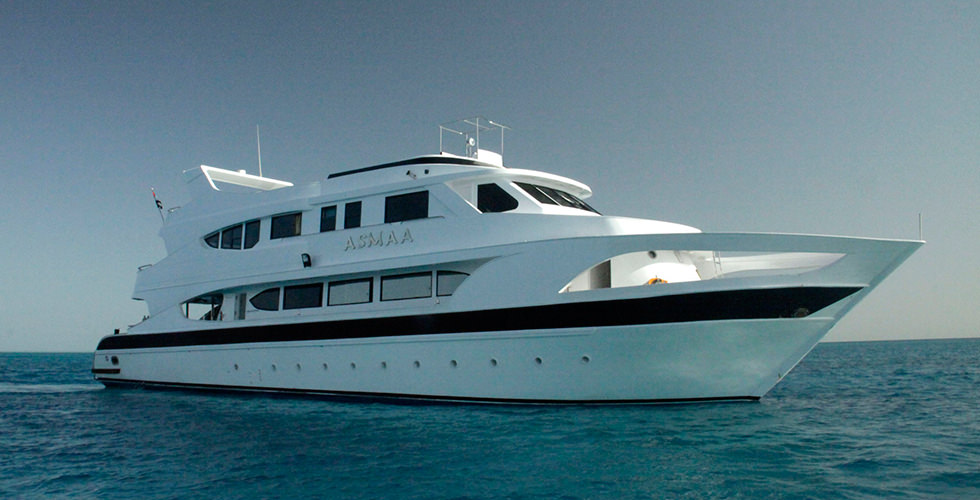 9. MV Emperor Asmaa
Another of the impressive budget dive charters traversing the Red Sea, the MV Emperor Asmaa is a part of the well-regarded Emperor Fleet. The 98-foot (30-meter) yacht accommodates 20 divers in 10 twin bed cabins. After an exhilarating day of diving Egypt's array of brilliant reefs and wrecks, unwind on the Emperor Asmaa's sundeck or have a drink at the bar. Then enjoy a fresh meal and take a rest in your air-conditioned cabin. Nitrox and WiFi are included.
View Deals for the Emperor Asmaa
---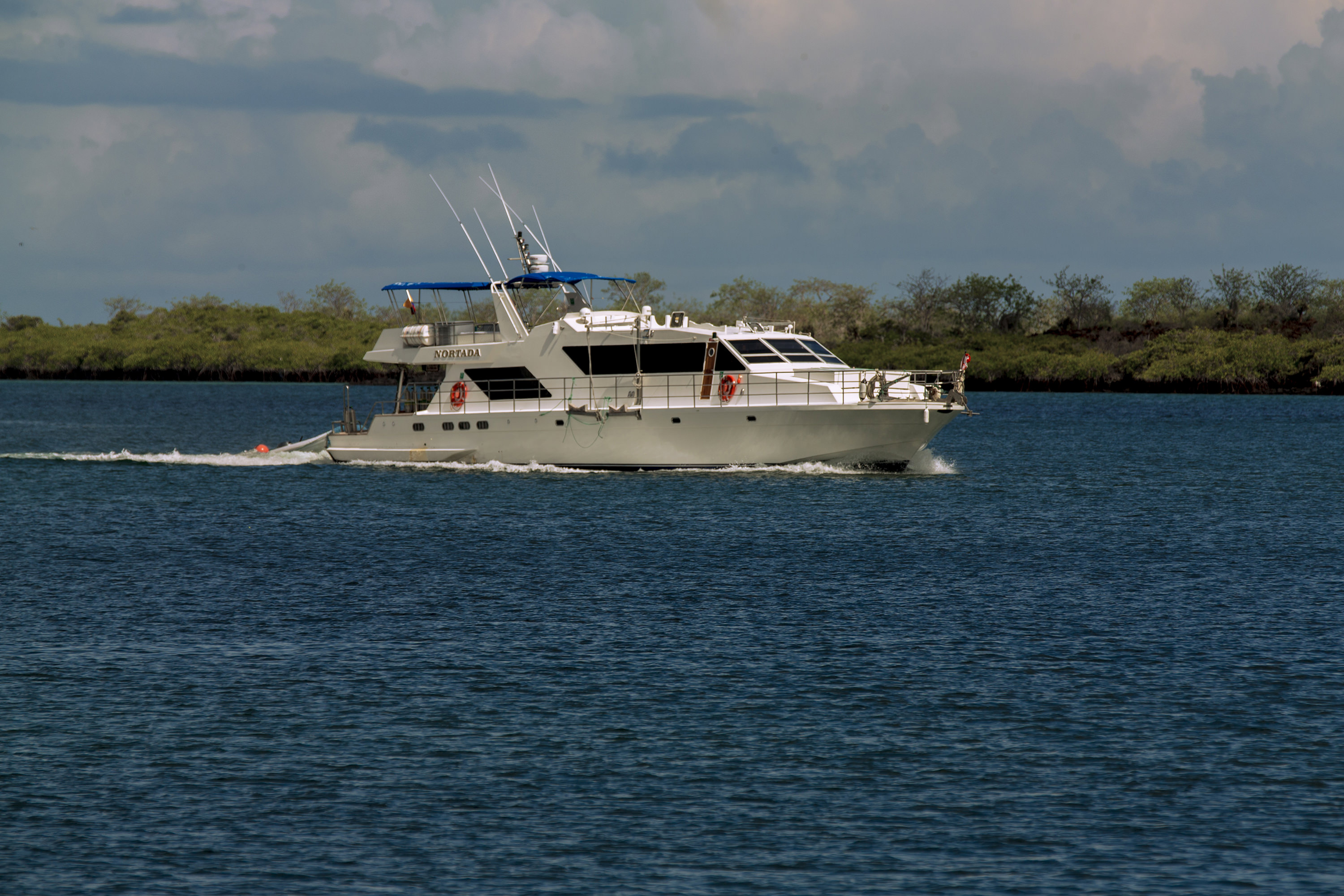 10. MY Nortada
While a price tag of approximately USD $4,000 may seem a bit steep to be included in this list, the MY Nortada is substantially cheaper than other boats in the Galapagos. This dive charter can only accommodate 8 divers, leaving room for personalized service from the crew of 5. Nitrox, rental equipment and rebreather facilities are available for an extra fee. The boat itself has undergone a recent refurb and now sports air conditioning, a spacious top deck and daily housekeeping, making the Nortada an excellent value for your scuba diving holiday in the Galapagos.
---
Are You Searching for Special Deals on Liveaboard Holidays?
If so, you've come to the right place! In the Special Deals section of the PADI Travel website, you'll find the very best liveaboard discounts in the industry. Be sure to sign up for the PADI Travel newsletter to have these offers delivered straight to your inbox!