Whale Shark Adventure in Djibouti
22nd November 2017

| Mario Passoni
Don't miss this opportunity to look for whale sharks in the unexplored Djibouti.
You'll visit the beautiful depths of a little-known destination accompanied by a shark researcher who will help you discover the incredible world of whale sharks.
This trip is recommended for divers, snorkelers, students and anyone looking for a memorable vacation!
Diviac Eco Travel has selected this trip in order to concretely help the whale shark population of Djibouti.
---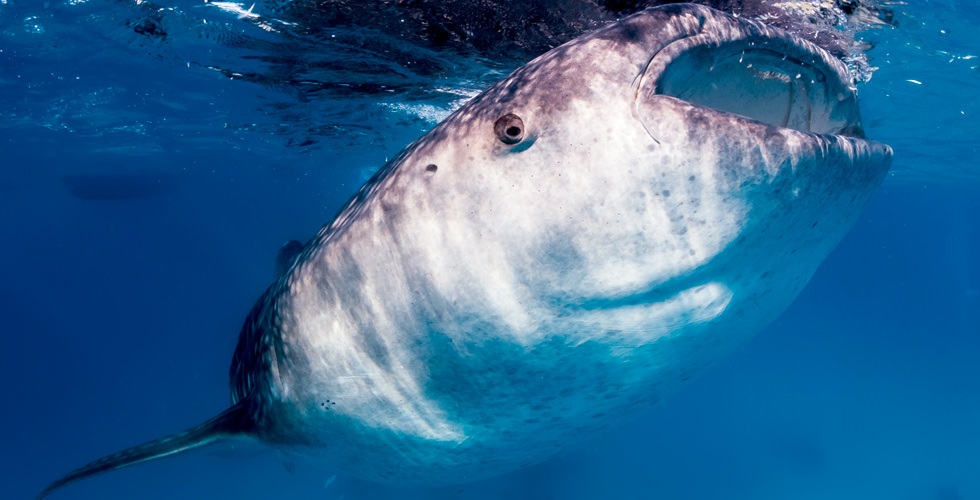 Essential Information
Where: Djibouti
When: Various dates throughout 2017 and 2018
Who: Ginevra Boldrocchi
Trip Duration: 7 days
Liveaboard: MSY Elegante
Research Activities: Whale shark surveys, whale shark photo-id, Collection & Identification of plankton
Target Group: Divers, snorkelers, families and students
Max Number of Guests: 14
Price: Starting at USD $1,451 per person
---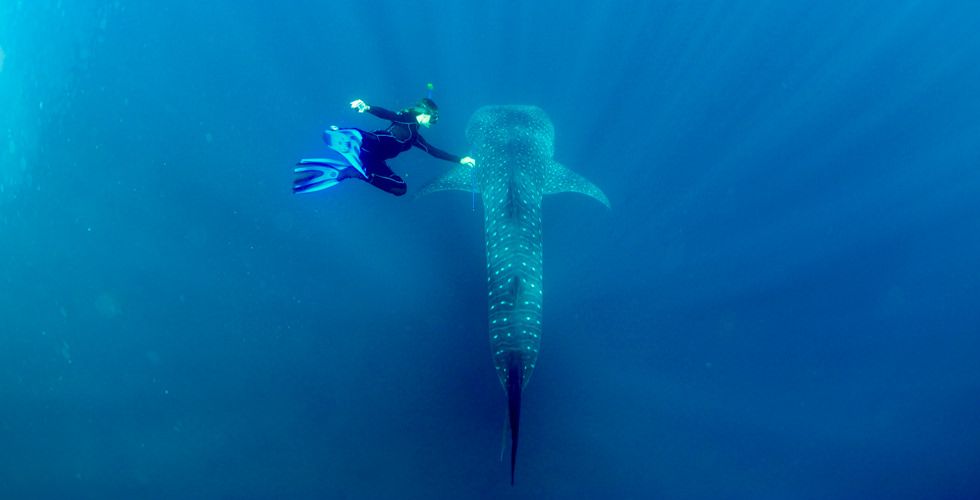 Photo Credit: Ginevra Boldrocchi
Itinerary
Day 1: Transfer to the boat. Check in, welcome briefing. Start the cruise: check dive at Ras Heiro. Second dive at Ras Hiro the Fingher (night dive).
Day 2: First dive in The "Dome", snorkelling with whale sharks (ras Corali), second dive a, night dive and overnight in Ras Corali.
Day 3: First dive at Ras "Corali"; Snorkelling with whale sharks; Second dive at Baie Des Etoiles; Overnight at Baie des Etoiles.
Day 4: Morning diva at la Failie, then land excursion to Lac Assal with 4x4 jeeps, or a bus depending on the number of clients; Lunch on board; Overnight at Baie des Etoile.
Day 5: First dive at Sec de la Pass or La Pass; Second dive at Ras Coralli; Snorkelling with whale sharks; Overnight at Ras Coralli.
Day 6: Snorkelling with whale sharks; dive al isle du requins or la Plage rous; Night in Djibouti with visit of the city.
Day 7: Breakfast on board. Depending on time of the flights transfer to the airport.
Itinerary and activities may vary according to weather conditions and other factors.
---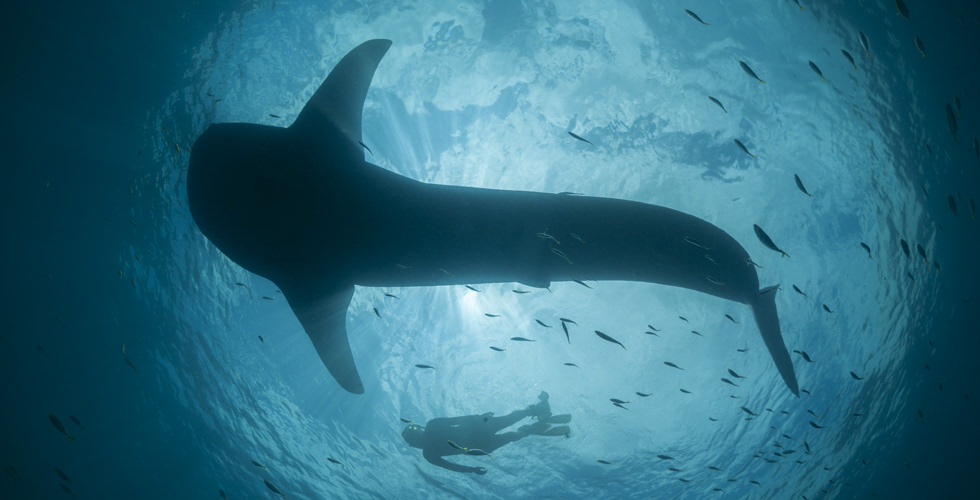 Experience Overview
Djibouti is a small country located in the Horn of Africa. The inhabitants of Djibouti mostly speak French and Arabic, and the economy is based on maritime activities. This isn't your typical tourist destination.
You might not know it yet, but Djibouti is also home to a large population of whale sharks, the biggest fish of the world. The best time to observe and swim with these gentle giants is from late November to late January. During these months, you'll probably spot juvenile whale sharks congregating in protected bays rich in zooplankton.
Aboard the Elegante, you'll be joined by a whale shark expert, who will directly involve you in research on the world of whale sharks through lectures and in-water activities. In addition, you'll have the opportunity to identify whale sharks by simply taking pictures of them. Your images will be analyzed by the experts in order to identify the individual or learn if your whale shark is a brand new specimen. These photos will also help gather data about the area's shark population.
Moreover, you will dive and snorkel in unexplored sites rich in large marine life, such as dolphins, sea turtles and huge schools of tropical fish.
This trip is scheduled in order to spot whale sharks, but don't forget they are wild animals in their natural habitat. Because of this, we cannot guarantee sightings.
---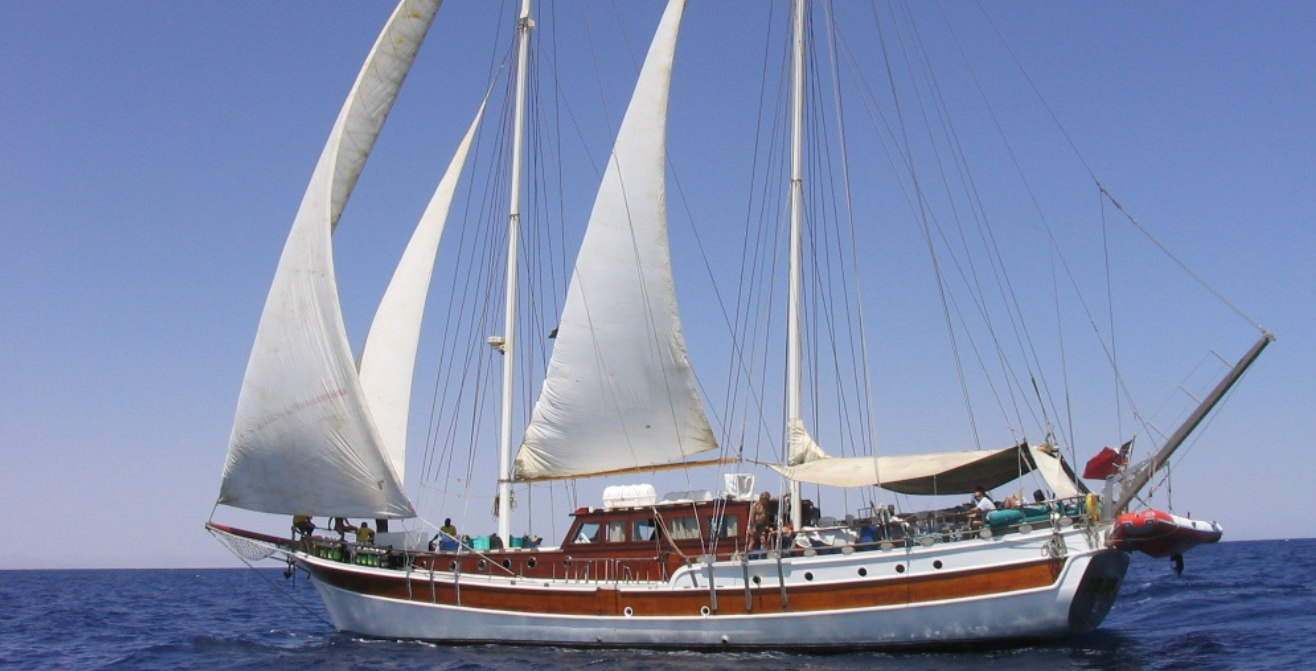 Liveaboard
The Elegante boat is a beautiful schooner with Italian management, with wide comfortable surroundings and modern equipment will make your holiday unique and exclusive. Elegante boat can provide high comfort, thanks to a good distribution of interior and exterior spaces.
There are 7 Double Cabins with en-suite bathrooms and air conditioning for guests. Elegante can accommodate 14 people comfortably.
---
Dates
2017:
2018:
---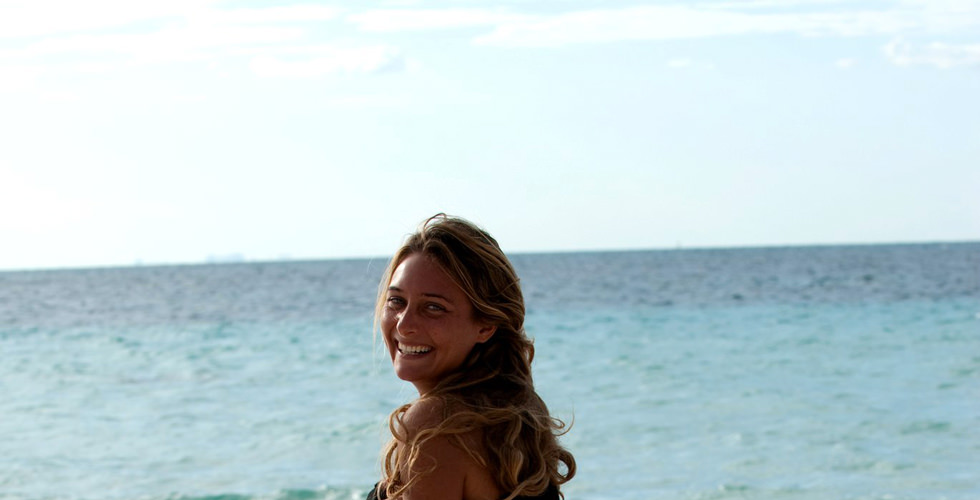 The Trip Leader
Ginevra Boldrocchi has a Bachelor degree in Biology from the University of Milan where she graduated with a thesis on seagulls. She also obtained a Master's degree in Biodiversity and Biological Evolution with a thesis on hammerhead sharks in Sudan and Pacific Ocean.
Later Ginevra got accepted for another Master degree in the USA, where she graduated in Marine Biology with a thesis on the white shark in the Mediterranean Sea.
Apart from her academic background, Ginevra volunteered at the Civic Aquarium of Milan working on the sharks in the aquarium. She also worked at the National Research Council, where she focused on dolphin photo-id and bioacoustics.
At the moment Ginevra is working on her PhD at the University of Insubria (Como) that focuses on the ecology of whale sharks in Djibouti. This is in collaboration with Marine Conservation Society Seychelles (MCSS), that has studied whale sharks first in Seychelles and then in Djibouti since 1985.
---
Recommended Equipment
Snorkeling and diving gear
Underwater camera
Polarized sunglasses
---
The Trip Includes
Full board, including water, tea, coffee, juices, snacks between meals and after dives
Airport transfers
Dive guide
Marine biologist
Lectures about whale sharks and local marine life
Free diving insurance offered by Diviac
---
The Trip Doesn't Include
Entry visa - USD $90
Tourist assistance and transfers in Djibouti (80 EUR per trip)
Equipment rental
Alcoholic drinks
Island tours (75 EUR need to be at least 8 pax per trip)
Tips for the crew
---
Requirements
Passport
Travel and medical insurance
Diving certificate