Socorro Expedition: Help Scientists Give Ultrasounds to Whale Sharks and Mantas
2nd September 2016

| Mario Passoni
Take part in an unforgettable trip to the Revillagigedo Archipelago in Mexico aboard the Quino El Guardian!
This dive trip is really unique, because for the first time researchers will study pregnant whale sharks and giant manta rays by giving them ultrasounds!
Don't miss this trip and get ready to dive with whale sharks and manta rays!
---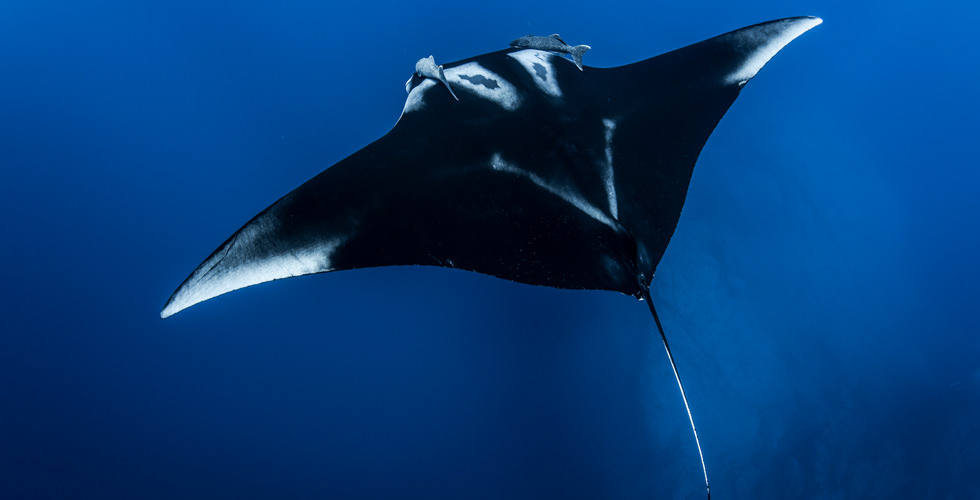 Photo Credit: Christian Vizl
Essential Information
---
Itinerary
Day 1: Board the boat between 5pm-7pm. Dinner is served at 7pm. Boat departs at approximately 10pm
Day 2: Day at Sea
Day 3: San Benedicto, 4 dives scheduled
Day 4: Socorro, 3 dives scheduled (check in with Naval Station)
Day 5: Socorro, 4 dives scheduled
Day 6: Roca Partida, 3 dives scheduled
Day 7: Roca Partida, 3 dives scheduled
Day 8: San Benedicto, 4 dives scheduled. At the end of this day we will start our departure to San Jose del Cabo
Day 9: Arrive at San Jose del Cabo around 11pm. You may sleep on the boat
Day 10: Disembark by 8:30am
The itinerary is subject to change based on weather conditions.
---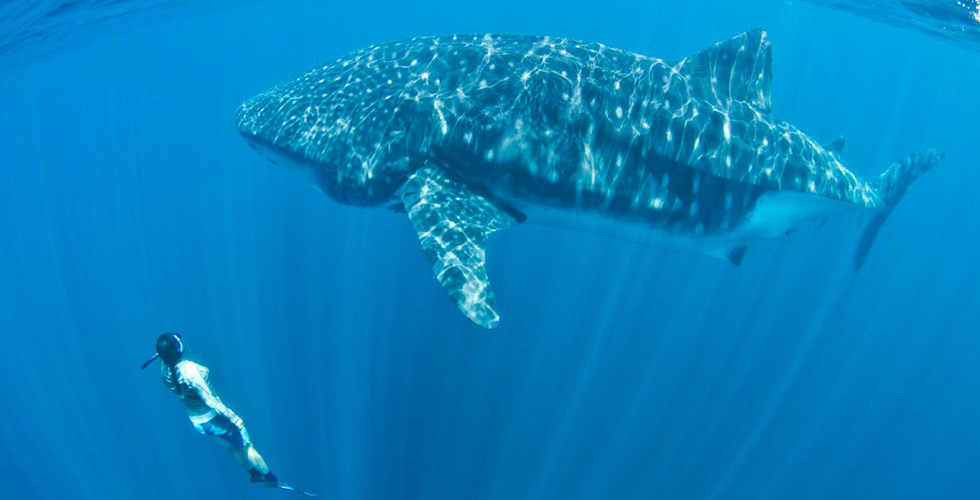 Photo Credit: Carlos Aguilera
Experience Overview
Up to 21 dives are scheduled so that you can go diving with manta rays, more than 7 species of sharks, dolphins, schools of jack fish, tuna and so much more!
Whale sharks (Rhincodon typus) and giant manta rays (Manta birostris) are filter feeding elasmobranchs. In some countries these species constitute a fishing resource. In others, they are important to tourism. Therefore, the sustainable exploitation of these species depends on the knowledge of their populations, which is still limited.
In the Archipelago of Revillagigedo, we find giant manta rays and whale sharks. It's in this location that Dr. Dení Ramírez and marine biologist Erick Higuera have been studying these charismatic giants. Their study has demonstrated the presence of pregnant females in both species. Therefore, this area is now considered critical habitat for these elasmobranchs and priority must be placed on its conservation.
Our expedition will be focused on the goal of providing an ultrasound to females in both species in order to corroborate the theory that they are pregnant and to evaluate the degree of embryonic development. This information will help support the theory that both whale sharks and manta rays give birth in these waters and potentially convince the government and international community to strengthen the protection of this habitat for the conservation of the species.
Dení and Erick will involve you in this project and will give evening lectures to help you better appreciate the local marine fauna.
Never Done Before…
Did you know that only one pregnant whale shark has ever been found? That individual was caught off the coast of Taiwan and was carrying 304 pups in various stages of development.
This means that you'll be one of the first people to find out if a whale shark or manta ray is pregnant and how many pups are in the womb.
The ultrasound will be used directly underwater on the belly of these animals. Then it will be possible to see the results once back on the boat. This is not an invasive method. The animal will only be softly touched by an elasmobranch expert.
This trip is scheduled during the best time of year to spot whale sharks and manta rays, but don't forget they are wild animals in their natural habitat, so we cannot guarantee sightings.
---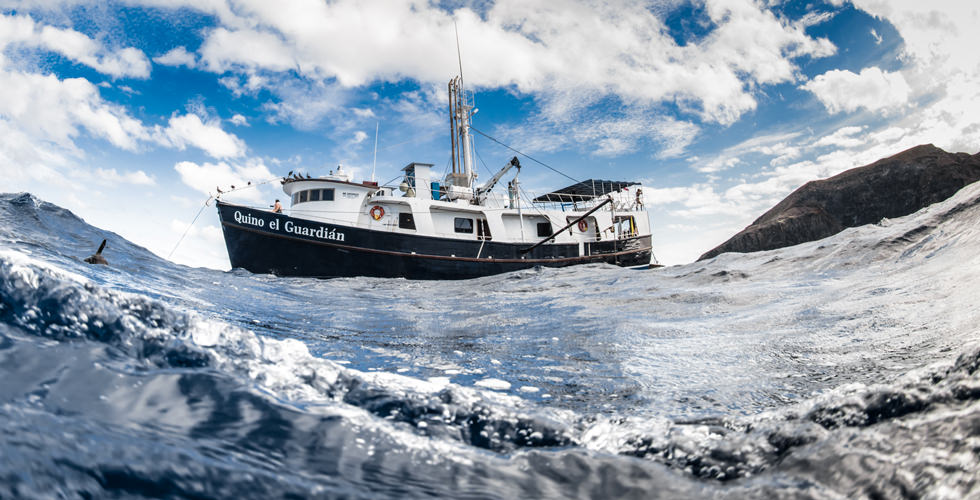 Liveaboard
Quino El Guardian is a 90-foot boat with air conditioning throughout the ship for your comfort. The Quino has 5 cabins (4 with 4 beds and 1 cabin with 2 beds), which can accommodate up to 16 guests. Each cabin has a bunk, a drawer and a bed with a privacy curtain for each person. There are 4 comfortable bathrooms with full-size showers, and each is assigned to a cabin so guests can leave their personal items inside.
The Quino has a galley that comfortably accommodates all passengers and includes a projector and a screen for presentations. In addition, there is a salon with sofas, a TV and a computer table. And there is a shaded sundeck with lawn chairs for relaxing between dives or enjoying the stars at night.
In the back of the boat, you'll find a large dive deck organized with gear storage for all your diving equipment and a spacious camera table. There is a dive platform that gives you access to two inflatable tenders. These will ferry you to the dive sites and back to the boat. All safety equipment required is on the vessel.
---
Dates
2018:
New dates are coming soon!
---
The Trip Leaders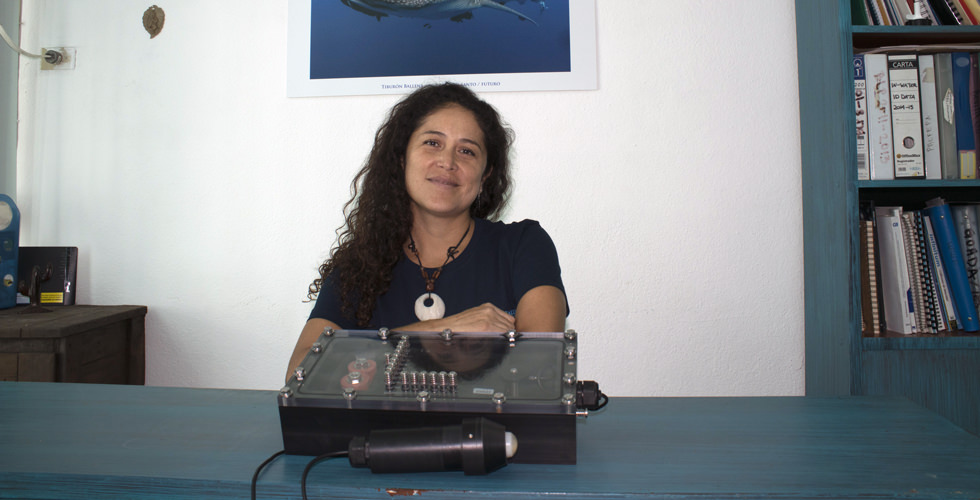 Dení Ramírez
Dení is a conservation biologist. She is also the director of Whale Shark Mexico, which promotes and contributes to ocean conservation and sustainability through the integration of scientific research, sustainable management, environmental education and inter-institutional collaboration.
Dení's research has been used in the establishment of protection management plans for the two protected areas concerning whale sharks in Mexico (one in Quintana Roo and the other in Bahia de Los Angeles, Baja California). She is also working with whale sharks in the Gulf of California, Holbox Island (Mexico), and Peru and involving tourists in her eco trips.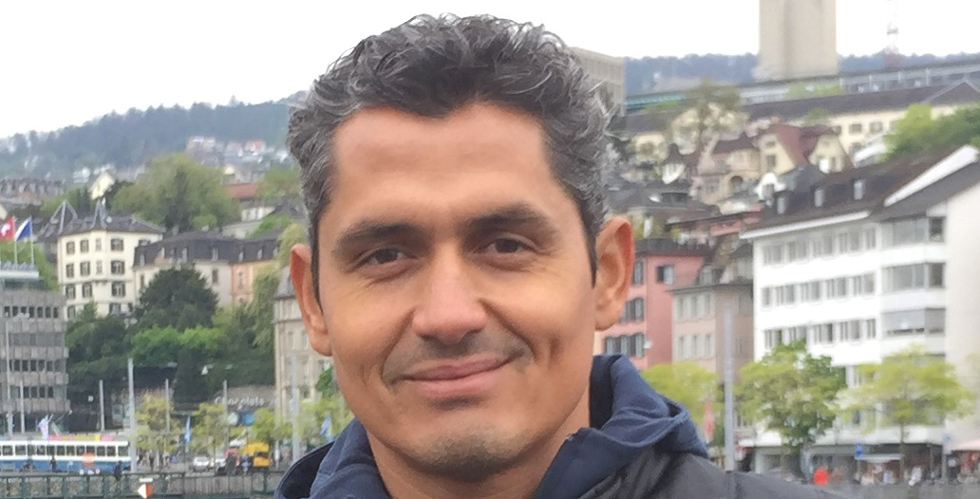 Erick Higuera
Erick is a Mexican, award-winning filmmaker, photographer and marine biologist who has spent over 20 years exploring the waters of Guadalupe Island, the Sea Of Cortez, the Revillagigedo Islands (better known as the Socorro Islands) and the Mexican Pacific. He spends his time filming and photographing great white sharks, whales, dolphins, sailfish and other spectacles in the deep blue off Mexico's shores.
Some of his work has appeared in several documentaries aired on the Discovery Channel, BBC, Shark BBC, National Geographic and in the documentary feature México Pelagico available on Netflix.
Since 2006, Erick has been conducting his own scientific research on photo identification, satellite tagging, site fidelity, abundance estimation and movement patterns of the Pacific Giant Mantas (Manta birostris) in the Revillagigedo Archipelago, México.
---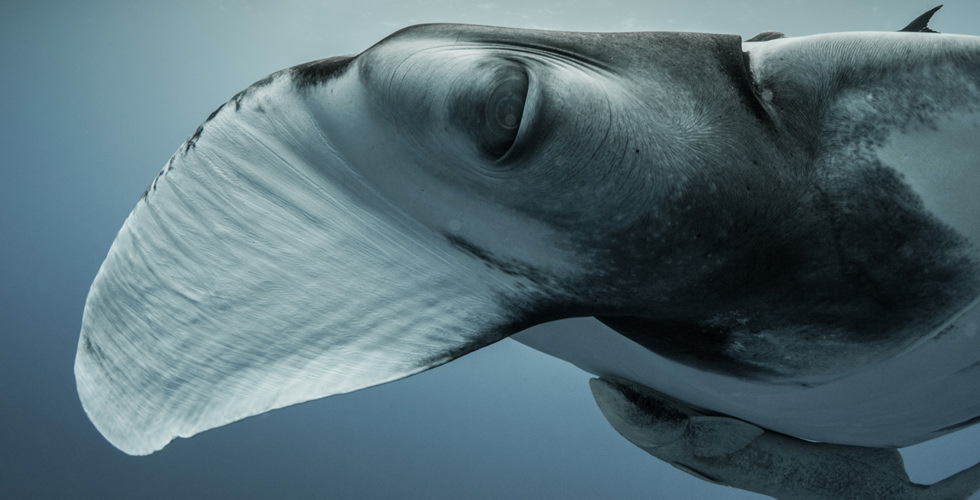 Photo Credit: Christian Vizl
Recommended Equipment
Snorkeling and diving gear
5mm or 7mm wetsuits (the temperature of the water is 22-25°C)
Underwater camera
Polarized sunglasses
---
The Trip Includes
3 fabulous meals per day
Snacks all day
Beverages including soft drinks, juice and water
Complimentary beer and wine
Tanks, weights and weight belts
Free dive insurance from Diviac
---
The Trip Doesn't Include
Fuel surcharge: Quino El Guardian has the right to implement a fuel surcharge on all trips in the event the cost of fuel surpasses 14 pesos a liter. Should this occur, there will be a fuel surcharge to each client of $100. For every additional peso per liter, there will be an additional $40 per passenger increase.
National park fees of USD $28 per person
Hyperbaric chamber fee of USD $15 per person
Nitrox fee of USD $120 per person per week
Donation to Whale Shark México
---
Requirements
Passport
Travel and medical insurance
Diving certificate