Wrecks and Deep Sea Research Adventure
22nd April 2017

| Mario Passoni
Are you a wreck lover? Don't miss this trip to Egypt. You'll be diving at marvellous sites among fantastic wrecks.
Experts from the Hurghada Environmental Protection and Conservation Association (HEPCA) will introduce you to the intriguing stories behind Egyptian wrecks and will lead you to discover how important these ships are to the ecosystem. You'll be delighted by the splendid marine life that inhabits these shipwrecks.
Diviac Eco Travel has selected this trip in order to concretely help the environment and marine life of the Red Sea.
---
Essential Information
When: New dates are coming soon
Who: HEPCA
Trip Duration: 7 nights
Liveaboard: AMR Ali Red Sea Defender
Research Activities: Learn about the history of iconic shipwrecks in the Red Sea, learn about the ecological and economic importance of shipwrecks in the Red Sea, discover the unique fish and coral species inhabiting shipwrecks and the deep waters of the Red Sea, aid in the collection of important data on the distribution and abundance of rare deep sea animals
Target Group: Students, Licensed divers only
Max Number of Guests: 18
Price: Starting at USD $1,425 per person
---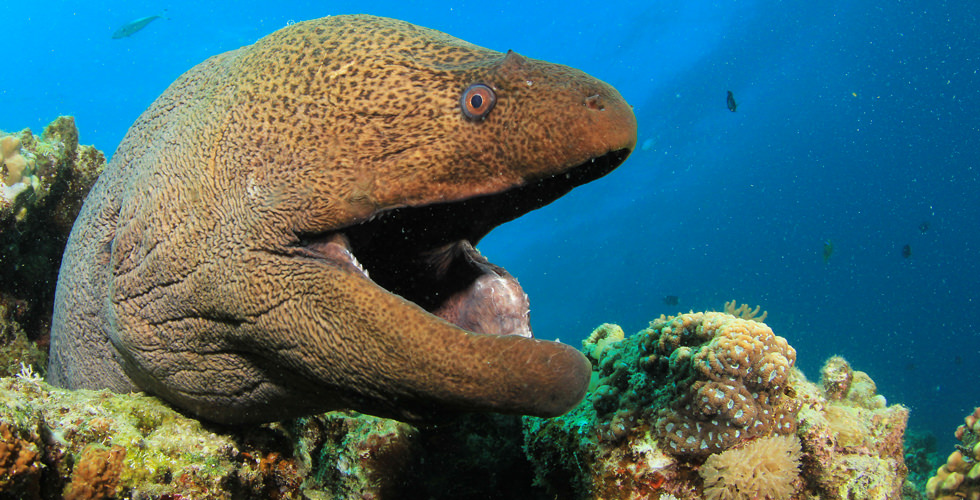 Itinerary
Day 1: Introduction to boat safety. Introduction of the boat's scientific equipment. Biology lesson on the ecological and economic importance of shipwrecks in the Red Sea.
Day 2: First dive at Shaab El Erg (check dive). Briefing on shipwreck diving. Second dive at Abu Nahas where you will learn about the corals inhabiting deep water. During the third dive, you'll learn about fish species inhabiting deep waters. Night lecture about the Giannis D.
Day 3: Mahmoudat (Ras Mohamed, Dunraven). First dive at the Dunraven shipwreck and adjacent reef to learn about the Dunraven. Second dive at Beacon Rock in Ras Mohammed National Park to identify deep sea corals. Third dive at Anemone City in Ras Mohammed National Park to discover why this marine environment is unique. Night lecture on the history of the Dunraven and the unique animals of the deep.
Day 4: Ras Mohamed - Yolanda - Thistlegorm. During the first dive, you'll observe sharks at 130 feet (40m) while exploring one of the deepest coral walls in the Red Sea and collecting data on coral and fish diversity. Second dive at the Yolanda. Lecture on the SS Thistlegorm. Third dive is a night penetration of the SS Thistlegorm including fish identification at night. Night lecture on the history of shipwrecks in the Red Sea and the curse of the Salem Express.
Day 5: Thistlegorm - Sarah H - Bluff Point. First dive at the Thistlegorm, collecting data around the wreck. Second dive is a day penetration of the SS Thistlegorm and identification of fish species inside the ship. Night dive at Bluff Point for data collection on the nightlife in that coral reef ecosystem. Biology night lecture about nocturnal marine behavior.
Day 6: Rosalie Moller - Ulysses - Dolphin. First dive is a deep dive at the Rosalie Moller. We will learn the story of the Rosalie Moller. Second dive is at the Ulysses. Third dive at Dolphin House for collecting reef data on coral and fish diversity. Biology lecture on why the Red Sea is unique and other Red Sea Defender expeditions.
Day 7: Shallow water fun dives at Um Gamar. Distribution of trip educational materials/videos and Red Sea Defender giveaways to all participants.
Day 8: Breakfast and departure (transfers) by 12:00pm.
Itinerary may vary according to weather conditions and other factors.
---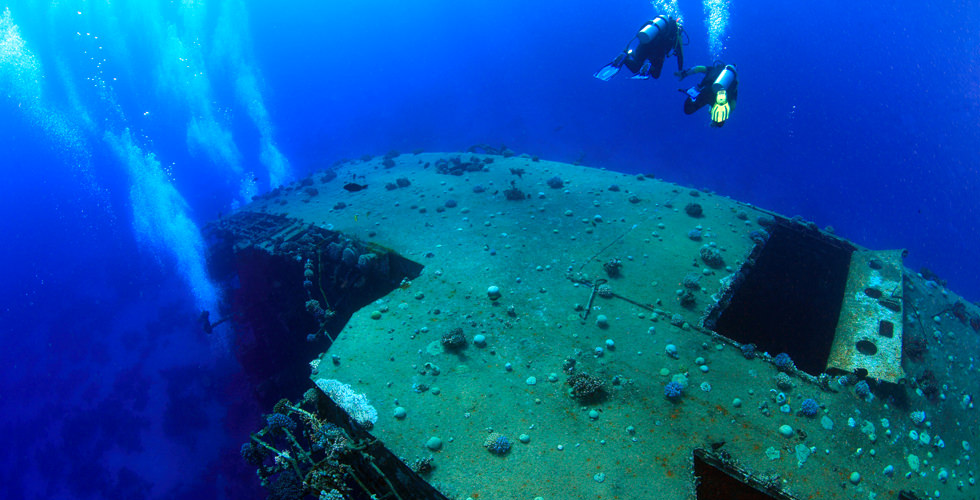 Experience Overview
Throughout human history, many ships have sunk in the Red Sea. In many cases, these have become works of art, submerged by treacherous waters yet hosting numerous living creatures. As divers, you have a unique opportunity to visit these treasures.
The Red Sea, in addition to hosting fantastic coral reefs and marine life, is an ideal destination for swimming among shipwrecks without diving to great depths.
Thanks to the contribution of HEPCA experts, you will discover the curiosities of these wrecks and their importance to the marine ecosystem.
23 dives are scheduled to satisfy your addiction to wreck diving!
---
HEPCA
The Hurghada Environmental Protection and Conservation Association (HEPCA) is an internationally recognized NGO specializing in the field of marine and land conservation. Founded in 1992, the organization's aim is to protect and preserve the natural resources of the Red Sea.
HEPCA is carrying out various projects and initiatives, including:
Resource monitoring & management
Public awareness campaigns
Solid waste management strategies
Scientific research
Community development
Any profits obtained from trips on the Ali Red Sea Defender will be used to support the following activities:
10% will go to patrolling the Red Sea to track environmental threats and prosecute environmental infractions that endanger marine species or the environment.
20% will go to baseline studies and research to properly design and implement resource management measures and gather data regarding conservation statuses.
10% will go to management plans and mitigation activities for dolphin sanctuaries and other habitats or ecosystems.
20% will go to educational programs for public and private school children to raise environmentally aware and conscientious individuals.
10% will go to cleanup and environmental awareness campaigns for locals and non-locals in order to raise awareness on current environmental issues, the importance of our ecosystem and sustainability.
10% will go to community development programs for locals near the Red Sea and in Egypt in general.
10% will go to lobbying and legal actions for modification of laws and regulations related to environmental protections and conservation.
---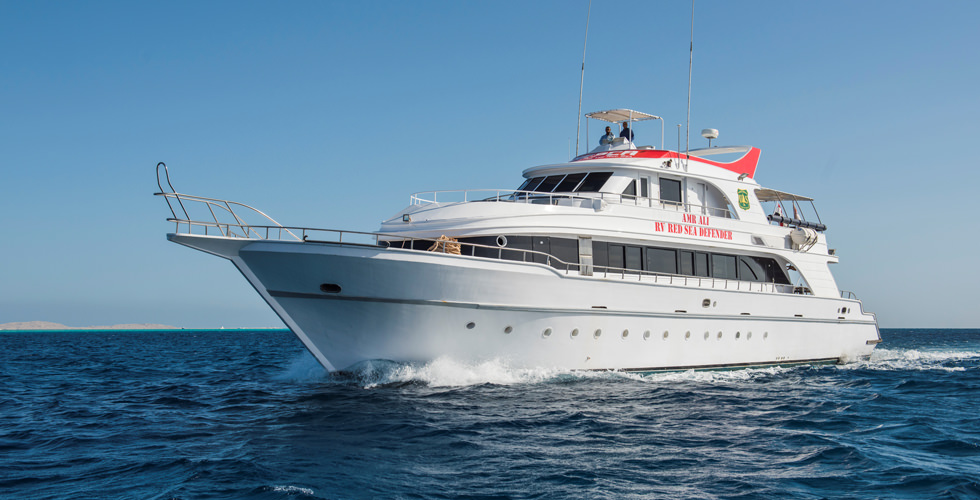 Liveaboard
The AMR Ali Red Sea Defender can accommodate up to 18 guests plus 10 crew members and 2 guides/researchers. The boat is 100 feet (30 meters) in length and has 9 ensuite cabins, including 6 double cabins, 2 suites and 1 triple cabin (all with A/C).
Guests are welcome to use the large lounge and dining area with a tv, sound system, wifi, library and board games. Outside, you will find a bar, sun decks, covered decks and a big diving deck.
The restaurant on the main deck (with A/C) offers a wide selection of international, Italian and Egyptian specialties.
This boat is equipped with the following research instruments to conduct field studies and experiments:
Stereo Zoom Microscope, Trinocular
Low Power Student Microscope B130
Spectrophotometer
Portable PH Meter
Trinocular Microscope equipped with Image Transfer
Multi Prop
Hydrophone
---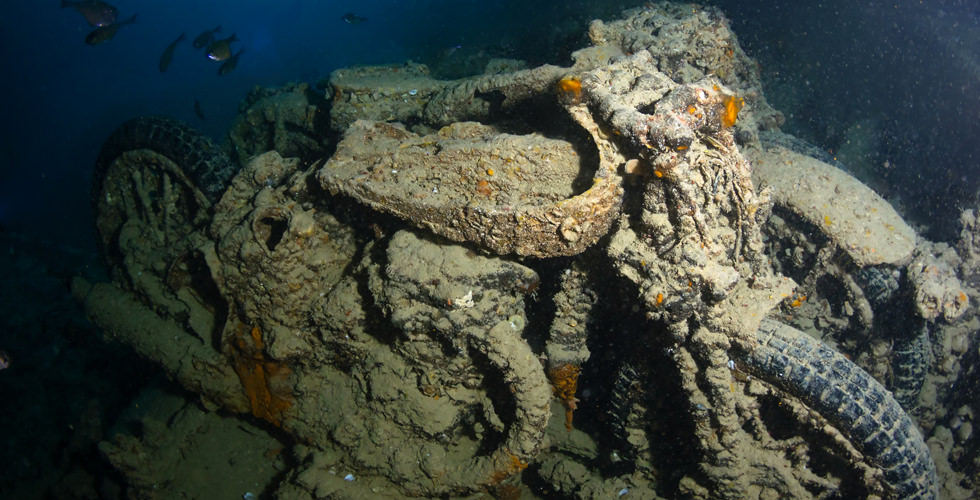 Dates
New dates are coming soon
---
Recommended Equipment
Diving and snorkelling equipment
Polarized sunglasses
---
The Trip Includes
From 16 to 20 dives
Diving, permits, guides, 12L tanks, food, beverages (except canned drinks), use of research equipment, lectures and activities
Free diving insurance offered by Diviac
---
The Trip Doesn't Include
Transfers from and to the airport
Diving equipment rental
Nitrox
Crew gratuities
100 Euros per person is charged for port fees and permissions on all Northern and Southern Itineraries starting from Hurghada or Port Ghalib. In case national fuel prices increase, a fuel surcharge per person may be added prior to departure
Visa: 15€ per passenger (collected by meet & assist operator)
Travel insurance
---
Requirements
Passport
Travel and medical insurance
Diving certificate