Liveaboard Diving - The Ultimate Guide to Dive Safaris & Charters
9th May 2017

| Sarah Morlock
Take Your Holidays to the Next Level - Jump on a Liveaboard to Dive the Best Sites
Many divers believe scuba diving is a day trip activity, but here at PADI Travel we believe that diving is a holiday in itself. Imagine spending a week on board a luxury vessel in search of the best and most remote dive sites on Earth. This is liveaboard diving, an experience every scuba diver should try at least once in their life.
---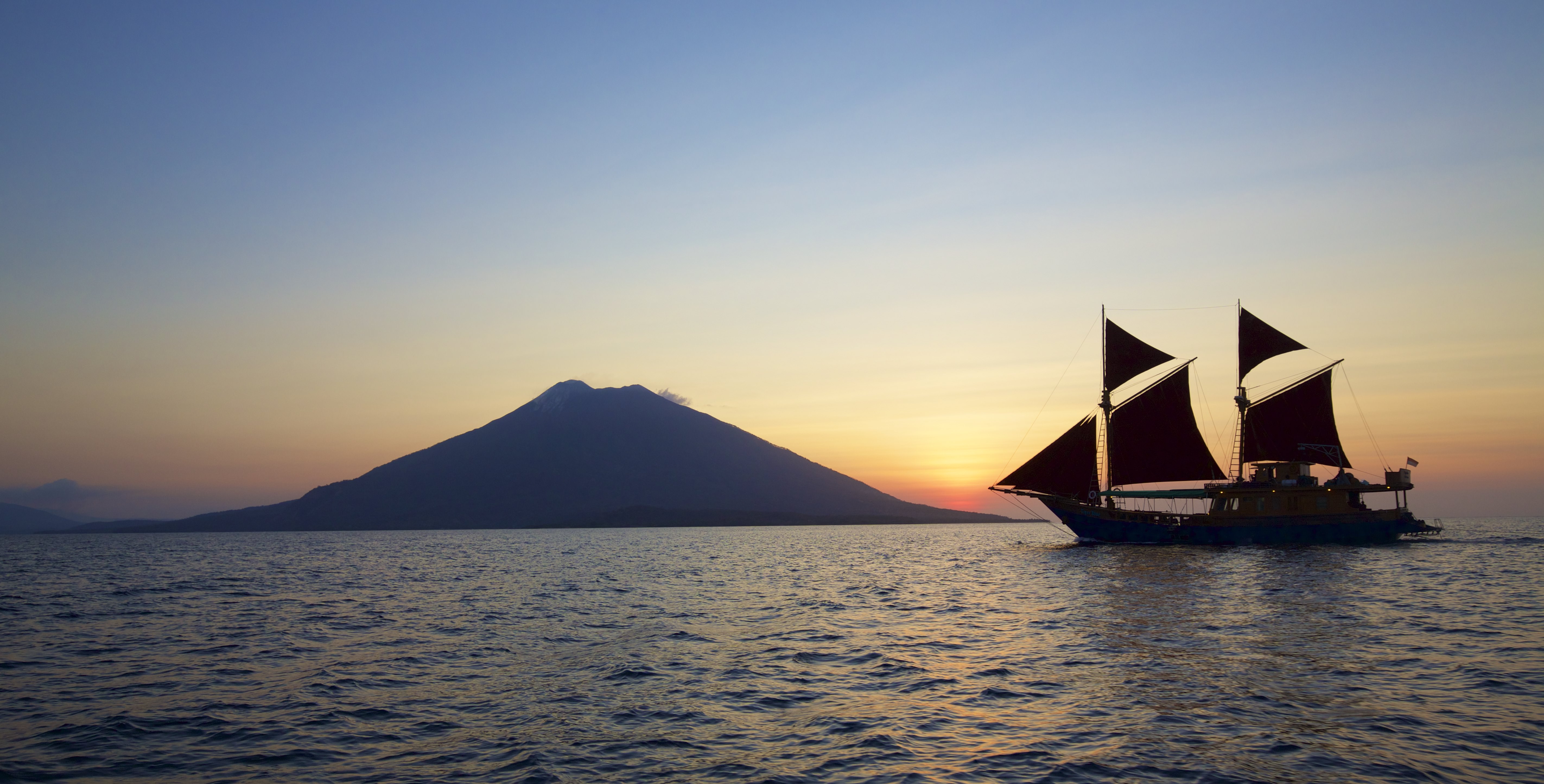 What is a Diving Liveaboard?
The definition of a liveaboard is a boat that has been purpose-built or remodeled to house scuba divers and provide space for scuba diving operations. Scuba diving liveaboards can also be called dive safaris, dive charters or dive cruises. These vessels for scuba holidays can vary widely in price, number of guests, amenities and size. Because of this, finding the best liveaboard trips can be difficult.
Below we'll outline some liveaboard diving basics in order to help you find the perfect boat for your next dive vacation.
---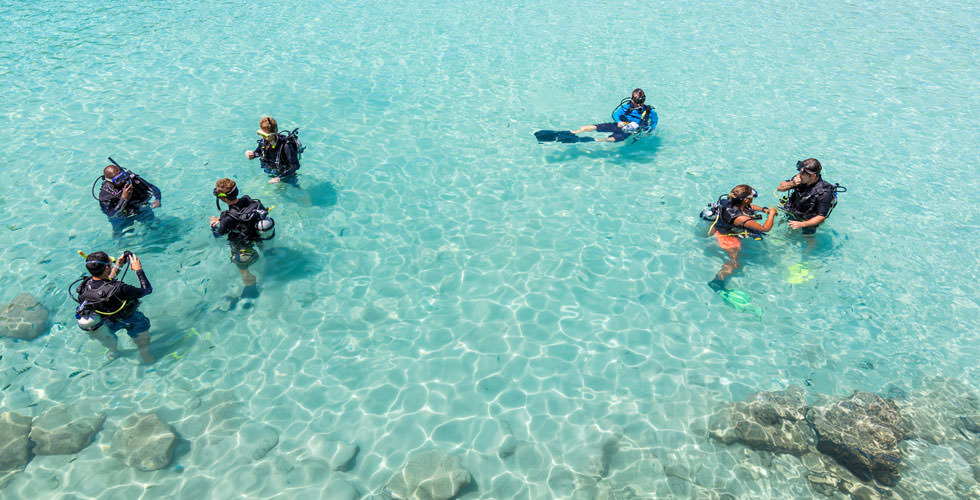 What Certification is Required for a Liveaboard?
This is an excellent question, but the answer varies depending on your chosen destination and itinerary.
Liveaboards for Beginners
If you're just starting your life as a scuba diver, you are certainly excited and nervous to try a liveaboard. A holiday full of diving is a great way to increase the number of dives you've logged, but you'll want to choose the right destination. When searching for your first dive safari, you'll want to look for:
See Also: The 10 Best Liveaboard Destinations for Beginners
Liveaboards for Advanced Divers
As you progress in your scuba diving hobby (or career), you'll want to visit different destinations than when you were just beginning. 70% of the time it works out that the greater the challenge, the greater the reward. If you hold an AOW certificate, you should look for these options when booking a liveaboard:
A minimum logged dive requirement: This means that there will be no beginners on the boat, and that some of the dive sites require skill. Of course, this number should match the number of dives in your logbook or less.
An AOW certification requirement: While lots of divers get their Advanced certification quickly, this can still be a good indicator that a liveaboard is looking for more experienced divers.
More distant locales: Not exactly a hard and fast rule, but generally, the more difficult a destination is to get to (i.e. Socorro or Cocos Island), the more experience the destination requires.
See Also: The 10 Best Liveaboard Destinations for Advanced Divers
---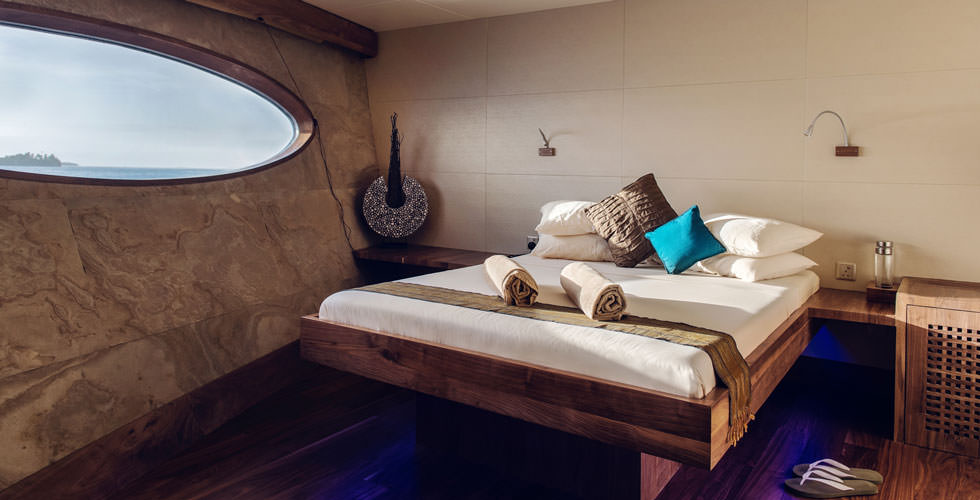 How Much Do Liveaboards Cost?
There are a wide variety of liveaboards. Some cost only a few hundred dollars, while others cost USD $5,000 or more.
Luxury & Premium Liveaboards
If you're looking for luxury, you'll surely find opulence while diving from a liveaboard. In terms of amenities, the sky's the limit on these boats. You'll be able to choose from charters with plush cabins, ensuite bathrooms, hot tubs, yoga studios, massage parlors, kayaks and/or a full bar. These cruises generally come with a price tag of USD $2,000 or more.
See Also: The World's Most Luxurious Liveaboard Dive Boats
Budget-Friendly Liveaboards
For less than USD $1500 for a 7-day itinerary, you'll find several quality liveaboards for booking on PADI Travel. They may be cheaper, but that doesn't mean they offer worse diving than other boats in the area. These dive safaris simply have fewer onboard amenities.
For example, you might find private cabins with en suite bathrooms, private cabins with shared bathrooms or even dorm-style cabins with shared bathrooms on board. In addition, onshore excursions are kept to a minimum and alcohol is not usually included in the price.
See Also: The World's Most Budget-Friendly Liveaboard Dive Boats
---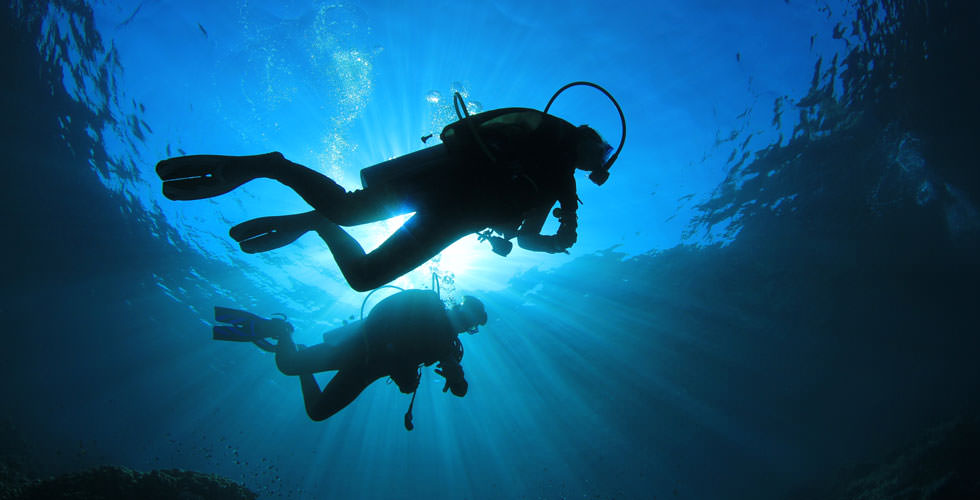 How Many Divers Do I Need in My Group to Book a Liveaboard?
Most customers book liveaboard diving holidays in groups of two. However, it's becoming more and more popular to go on a dive safari with a larger group or as a solo traveller.
Liveaboards for Solo Travelers
If you don't have a dive buddy, you can still enjoy a liveaboard holiday. Most dive safaris sell spaces based on double occupancy, but a growing number of dive charters are catering to solo divers. Look for these types of benefits if you're traveling alone:
Single rooms: Several boats feature single rooms with one twin bed. This accommodation ideal for solo divers who like their privacy but don't need a lot of space.
Low single supplement: Most boats charge a hefty single supplement. Often a single diver will pay 65 to 100% more than a diver who travels with a dive buddy. For example, if a boat costs $1,000 per person based on double occupancy, a single diver might pay $1,650 to $2,000 in order to stay in a room by him or herself. However, there are some boats that charge 30% or less. Definitely seek out a low single supplement charge if you want to have privacy and a considerable amount of space.
Quad rooms: If you don't mind sharing a room with three other divers of mostly the same gender, look for a quad room.
Bunk bed rooms: Similar to hostels, liveaboards with bunk bed rooms have large rooms with 6 to 8 beds inside. This is usually the cheapest option for solo divers.
See Also: The Best Liveaboards for Single Travellers
Liveaboards for Groups (Charters)
On the other end of the spectrum, large groups (6+ divers) sometimes choose to travel on a liveaboard together. For these divers, there are two options.
Book as a group: Dive boats often give discounts for groups of 6 or more plus free spaces depending on the total group size.
Charter the entire boat: This option offers exclusivity, flexibility and control over the itinerary. Your group will be the only divers on the boat. For large groups, this is the best choice.
See Also: Group Bookings & Charters on PADI Travel
---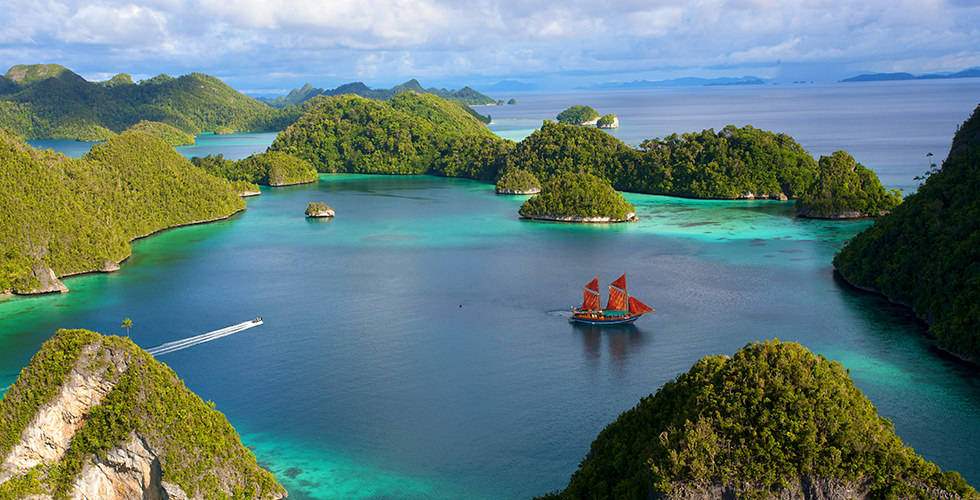 The Top Liveaboard Diving Destinations
Below we've compiled a list of destinations for the best liveaboard dive trips around the world. If one sparks your interest, be sure to click through the attached link to browse the available liveaboards in the area.
---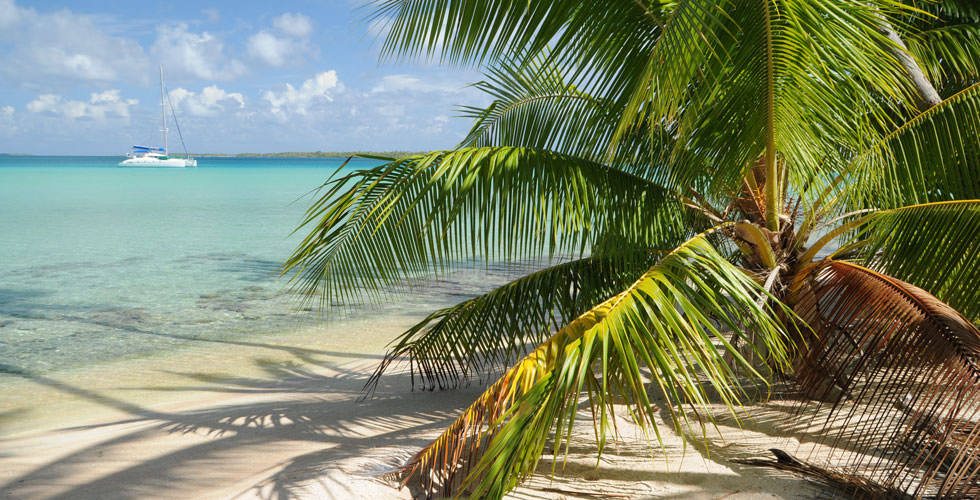 Liveaboard Diving in the Caribbean
Like many island-centric areas, diving in the Caribbean is best by liveaboard. With dive boats, you can reach the sites around several islands while land-based diving only allows you to see one island's dive sites. In addition, some destinations (like Cuba's Jardines de la Reina) are only accessible by dive charter.
Bahamas: With some of the best shark diving in the world, the Bahamas is home to thousands of islands and cays. To see the best reefs, wrecks and marine life, you'll need to travel by liveaboard. View All Liveaboards in the Bahamas
Cuba: Cuba's Jardines de la Reina is quickly becoming known for its fantastic shark diving and pristine waters. In other parts of Cuba, new routes are being introduced every season. View All Liveaboards in Cuba
Belize: Home to the largest barrier reef in the Northern Hemisphere, Belize promises adventure. To see the Blue Hole, whale sharks and healthy reefs in one dive trip, you'll need to travel the country by liveaboard. View All Liveaboards in Belize
See Also: Liveaboard Diving in the Caribbean
---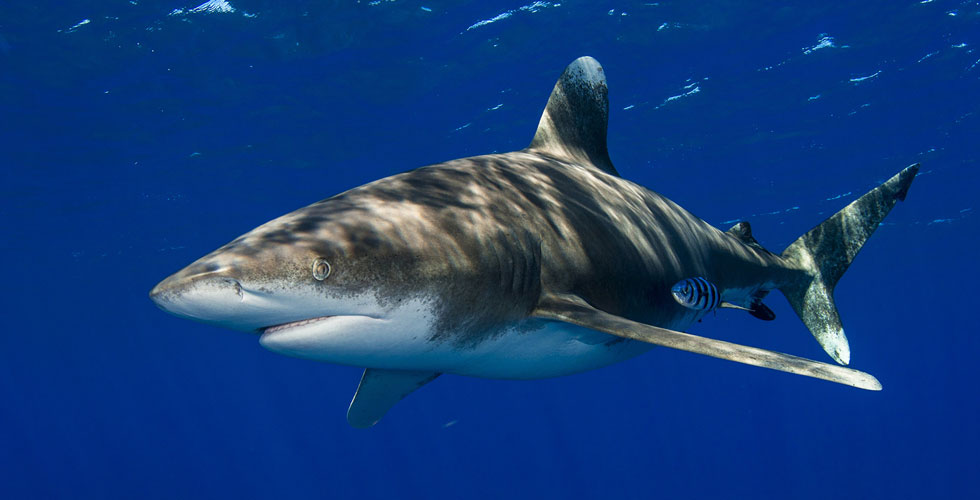 Liveaboard Diving in the Red Sea
The Red Sea can certainly be dived from land, but the remote nature of the best wrecks, the most active pelagic hotspots and the region's pristine reefs make Egypt, Sudan and even Djibouti best dived from a liveaboard. Scuba divers can choose from dozens of different routes (Deep South to Far North) to tailor their dive vacation to best suit their interests.
See Also: Liveaboard Diving in the Red Sea
---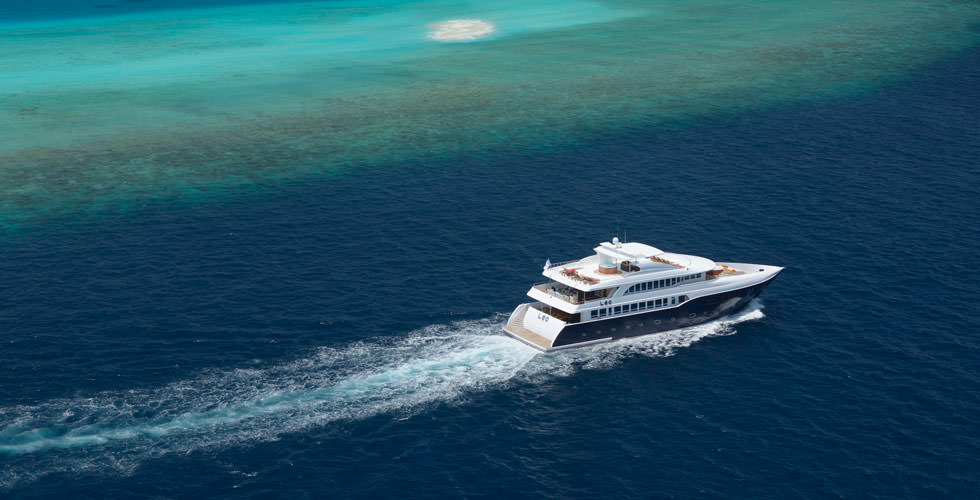 Liveaboard Diving in the Indian Ocean
A vast expanse dotted by remote islands and atolls, the Indian Ocean has some of the world's most luxurious liveaboards sailing its waters. It's also home to a large variety of whales, manta rays, whale sharks, hammerheads and more. Popular liveaboard destinations include the Maldives, the Seychelles, Thailand and even India.
See Also: Liveaboards in the Indian Ocean
---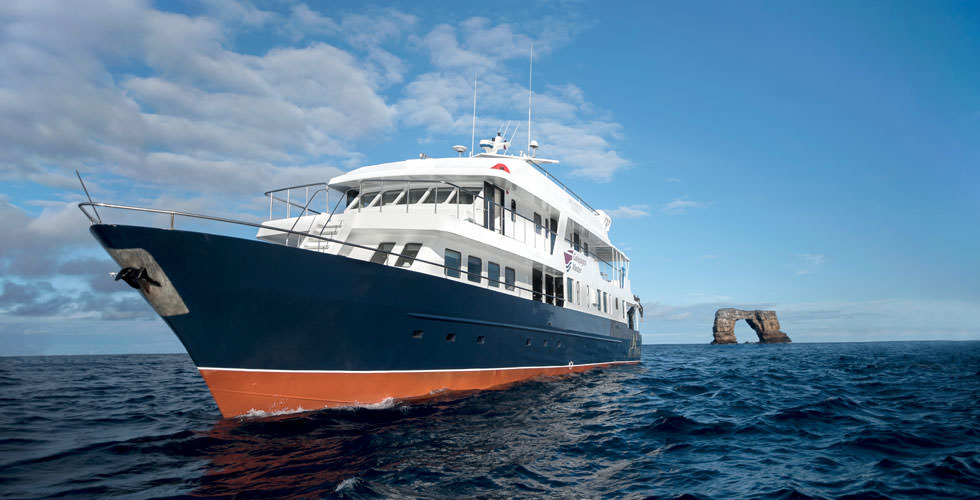 Liveaboard Diving in the Pacific
A vast ocean spanning a high percentage of the globe, it's only natural that the Pacific Ocean would offer superb diving. Given the tendency of countries within the ocean to include multiple islands, the area is well suited to liveaboard exploration. In most areas, you'll find pelagic marine life, excellent wrecks and pristine reefs.
See Also: Liveaboards in the South Pacific
---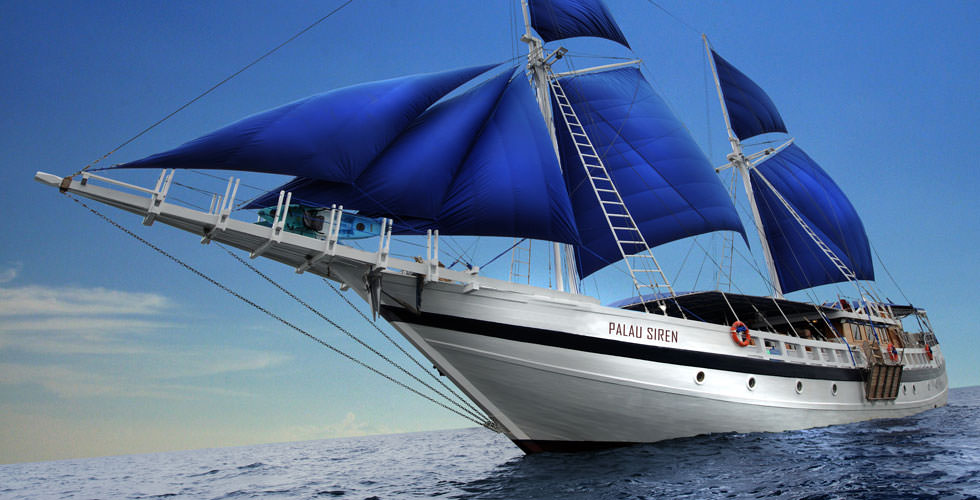 Top Liveaboard Fleets
There are hundreds of liveaboards sailing the Seven Seas, but several of them are part of larger fleets. This can be quite convenient for scuba divers as fleet names generally carry a certain standard - much like chain restaurants or hotels. If you like one boat in the fleet, you'll probably like another one, even if it is sailing in a different part of the world.
See Also: All the Liveaboards in the World
---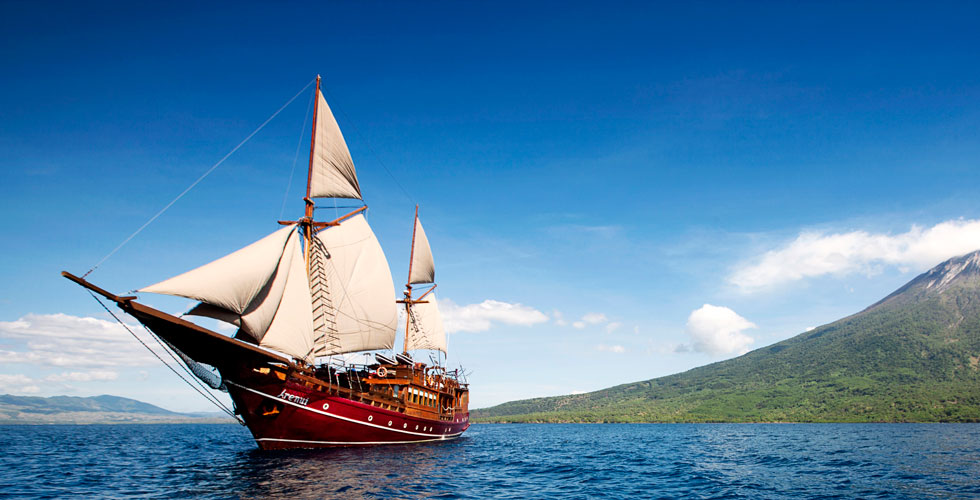 Top Independent Liveaboards
Just because a boat isn't part of a fleet, doesn't mean it offers a bad experience. Some of the most highly rated boats in the world sail without a fleet. Take these boats for example.
Argo: The most luxurious vessel traveling to Cocos Island, the Argo even has its own deep sea submersible. This small submarine dives to extreme depths to spot rare marine life. Meanwhile, you'll enjoy roomy cabins at this distant location.
MV Great Escape: This liveaboard travels to a lesser seen side of Australia. Outside of the Great Barrier Reef, wild dives with a number of pelagic and tropical species await. In addition, the MV Great Escape provides an epic perk by carrying its own helicopter for ferrying passengers to and from the boat.
Scubaspa: The twin Scubaspa yachts (Scubaspa Ying and Scubaspa Yang) are the perfect balance between scuba diving liveaboards and wellness retreats - creating first-of-their-kind floating resorts. Choose from a variety of packages including spa treatments and diving while enjoying a honeymoon-like holiday in the Maldives.
See Also: All the Liveaboards in the World
---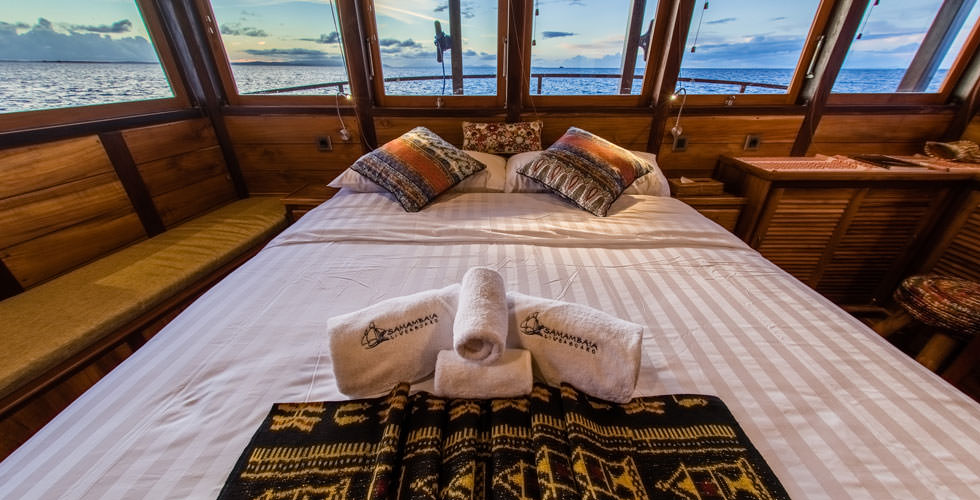 Special Offers on Liveaboards
Just because you want to go on a liveaboard holiday, doesn't mean you need to pay an arm and a leg for it. Boats regularly go on special. Look out for the following discounts before booking your next dive vacation.
Last-Minute Deals: Many liveaboards sell empty rooms at a discounted price as the sailing date draws near. This type of discount works well if you are already in your destination of choice or can quickly get there. To score the most money off, keep an eye on our specials page, where you can search for discounts on cruises in the next 30 days.
Special Deals: In addition to last-minute discounts, liveaboards regularly offer promotions with discounts between 5% and 40% per person. You might also find other types of specials such as no single supplement or free spaces for groups. Create an account and sign up for PADI Travel's newsletter to receive the latest specials straight to your inbox.
All-Inclusive Deals: Most liveaboards offer food as a part of the package, but occasionally you'll find specials to include soft drinks, alcohol or an otherwise upgraded experience. These types of specials might also provide free Nitrox or equipment rental.
Charter & Group Discounts: For groups of divers looking to book several rooms on a boat or charter the full boat, hefty discounts can be easy to find. Free spaces or a percentage off may be applied to the booking. Check out PADI Travel's group page for more information.
See Also: All Liveaboard Special Deals