The 10 Best Liveaboard Destinations For Advanced Divers
16th September 2016

| Sandro Lonardi
This article is part of our "top 10" series. Click here to see the best dive sites in the world and explore the other articles in the collection.
Every year, new scuba diving destinations are being discovered. Many of them are in hard-to-reach destinations, requiring lengthy boat trips and an Advanced Open Water certification. Luckily, the liveaboard industry is constantly growing, building new and better ships for reaching these destinations. Whether you wish to visit classic favorites like Komodo or try a new destination like Sudan, you'll likely find a dive boat to take you there.
With so many liveaboard destinations to choose from, it can be difficult to pick the perfect liveaboard vacation. Consider these 10 amazing yet advanced scuba destinations for your next adventure.
---
Your bucket list
Select where you dived already
You dived
1

out of

10


of the best destinations for advanced divers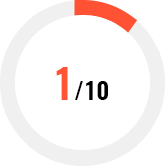 Congratulations, you've been to 1 out of 10 of the best destinations for advanced divers. Share it with your friends and let's see how you compare!
1. Cocos Island, Costa Rica
Located 342 miles (550 kilometers) off the west coast of Costa Rica, Cocos Island is famed for its scalloped hammerhead shark encounters. To get there, you'll a liveaboard to take you on the 36-hour crossing to this lonely seamount. Heavy current attracts several pelagic species in addition to the hammerheads, including mobula rays, manta rays and the occasional whale shark. This same current reserves this liveaboard heaven to advanced divers only.
Editor's Pick - Argo
One of 5 liveaboards traveling to Cocos Island, the well-equipped Argo carries its own DeepSee submersible and is the boat of choice for serious divers.
Departure Port: Puntarenas, Costa Rica
Typical Liveaboard Length: 8 to 10 Nights
Featured Creatures: Scalloped Hammerheads
When to Go: June to December
---
2. The Galapagos Islands, Ecuador
Famous among divers and non-divers alike, the Galapagos Islands is a bucket list destination above and below the water. While it is possible to dive in the Galapagos as from a land-based operation and as a beginner diver, the best diving areas (Wolf and Darwin Islands) are accessible only by liveaboard and restricted to advanced divers. In just one week of diving, you'll see dramatic scenery dotted with blue-footed boobies, playful sea lions, schools of hammerhead sharks, feeding marine iguanas and diving penguins. What more can you ask for?
Editor's Pick - Galapagos Aggressor III
With weekly, year-round departures, the Galapagos Aggressor III features a crew with 17 years of experience and plentiful topside amenities, such as a hot tub and spacious sun deck.
Departure Port: San Cristobal, Ecuador
Typical Liveaboard Length: 7 to 10 Nights
Featured Creatures: Hammerheads, Galapagos Sharks, Manta Rays, Marine Iguanas and Whale Sharks
When to Go: June to December
---
3. Hawaii, USA
Easy to reach, Hawaii's comfortable blue waters abound with marine life. Humpback whales can be seen from shore, and dozens of manta rays surround divers during night dives. Between cave diving, night diving and wreck diving, Hawaii has it all, particularly around Kona. These islands are magical, but to get the most diving for your dollar, you'll want to explore them by liveaboard and have your Advanced Open Water certification.
Editor's Pick - Kona Aggressor II
The luxurious Kona Aggressor II is a diver's dream as it travels far from the reach of day operators to sites like Paradise Pinnacle, Tubestria Tunnel and Rob's Reef along Kona's west coast.
Departure Port: Kailua Kona, Hawaii
Typical Liveaboard Length: 7 Nights
Featured Creatures: Humpback Whales, Manta Rays and Sea Turtles
When to Go: December to May
---
4. Guadalupe & Socorro, Mexico
Extending well out into the Pacific, Mexican territory holds two of the best liveaboard destinations in the world. Guadalupe is known as the land of great white sharks, where divers descend in open-top cages to view the predators. On the other hand, currents surrounding the Revillagigedo Islands (a.k.a. the Socorro Islands) attract humpback whales, manta rays and hammerhead sharks. Both of these locations are at least 24 hours by boat from the mainland and require a good deal of diving experience.
Editor's Pick - Solmar V
Traveling to both Guadalupe and Socorro, depending on the season, the Solmar V is the most spacious, air-conditioned vessel in its class, providing luxury in both diving and accommodation.
Departure Port: Cabo San Lucas, Mexico for the Revillagigedos. San Diego, California for Guadalupe.
Typical Liveaboard Length: 5 to 10 Nights
Featured Creatures: Manta Rays, Humpback Whales, Whale Sharks, and Hammerheads in the Revillagigedos. Great White Sharks in Guadalupe.
When to Go: November to May for the Revillagigedos. August to October for Guadalupe.
---
5. Indonesia
Home to over 13,000 islands, Indonesia is best explored by liveaboard. From Raja Ampat to Ambon and Komodo, there are plenty of exotic itineraries throughout this island nation. Some areas boast the weirdest macro life you've ever seen while others are home to whale sharks, mola mola and manta rays. Underwater volcanoes, black sand flats and gorgeous soft corals are just a few of the dive environments found here. You could spend a whole season diving Indonesia and not cover it all. While much of the diving is beginner-friendly, liveaboard itineraries in Indonesia generally include current-heavy and deep dives, perfect for the advanced diver.
Editor's Pick - Samambaia
Newly built in 2015, the Samambaia exudes extravagance. The design, itinerary and menu have all received detailed attention, but the personalized service makes the Samambaia stand out in the field of Indonesian dive boats.
Departure Port: Various, but generally, Sorong for Raja Ampat and Labuan Bajo for Komodo.
Typical Liveaboard Length: 5 to 12 Nights
Featured Creatures: Manta Rays, Whale Sharks, Mola Mola and Hundreds of Macro Critters.
When to Go: Year-round. (October to April for Raja Ampat. April to November for Komodo.)
---
6. Maldives
With 26 natural atolls and thousands of dive sites, the Maldives is the perfect destination for a dive safari. White sand banks and luxury yachts dot a landscape of sapphire-colored sea in this island paradise. Below the surface, a network of pinnacles and channels attract hammerhead sharks, manta rays and whale sharks among hundreds of other reef-dwelling creatures. While these seas may appear peaceful, diving in the northern and southern sections of the Maldives can be challenging due to the geography of the atolls. Most liveaboards in these areas require guests to have logged at least 50 dives.
Editor's Pick - Scubaspa Yang
A mix between a dive boat and a wellness retreat, the Scubaspa Yang offers great dive facilities, a world-class spa and onboard amenities including a hot tub, making this the perfect boat for divers traveling with non-diving partners.
Departure Port: Male, Maldives
Typical Liveaboard Length: 7 Nights
Featured Creatures: Manta Rays and Whale Sharks
When to Go: December to April
---
7. Tubbataha Reef, Philippines
Home to 600 species of fish, 300 species of coral, 11 species of shark and 13 whale and dolphin species, Tubbataha Reef Natural Park is a UNESCO World Heritage Site situated 93 miles (150 kilometers) southeast of Puerto Princesa in the Philippines. The only way to reach this series of shallow coral reefs and sheer drop-offs is by liveaboard. There are so many pristine dives sites surrounding these two atolls that you'll need at least a week to get your fill!
Editor's Pick - SY Philippine Siren
Boasting free Nitrox, free equipment rental and the most spacious dive deck you've ever seen, the SY Philippine Siren invites you to relax in paradise under the watchful eye of its experienced crew.
Departure Port: Puerto Princesa, Philippines
Typical Liveaboard Length: 6 to 13 Nights
Featured Creatures: 13 Species of Shark, Manta Rays and Sea Turtles
When to Go: Mid-March to Mid-June
---
8. Fiji
Known as the "Soft Coral Capital of the World," Fiji's outer reefs boast strong currents, creating some of the best shark and pelagic dives in the world. With qualifications like these, Fiji is a must-dive location for advanced divers. Recommended dive sites include the the world renowned Beqa Lagoon, Shark Reef and Viti Levu Coral Coast. While land-based diving is possible in Fiji, a dive charter will certainly allow for more exploration of unique and uncrowded dive sites.
Editor's Pick - Nai'a
Aboard this graceful sailing yacht, divers can experience the magic of Fiji in total comfort. Wine is all available free of charge.
Departure Port: Nadi, Viti Levu
Typical Liveaboard Length: 7 to 10 Nights
Featured Creatures: 9 Species of Shark including Bull Sharks, 12 Species of Whale and Hundreds of Reef Fish Species
When to Go: April to November
---
9. Palau
With a rare variety of dive environments, Palau is wild and beautiful with wrecks, sheer walls, high-speed drifts and blue holes. The dive site called Blue Corner is worth the journey alone. Here divers attach themselves to the wall using a reef hook in order to watch huge numbers of pelagics drift by, including lots of sharks. While Koror is the main hub for the islands, many of the dive sites are over an hour away by speedboat. To get the most out of your diving trip, you'll want to book a liveaboard.
Editor's Pick - MV Solitude One
Redefining quality service and hospitality in the diving industry, the MV Solitude One boasts luxurious cabins, spacious areas for relaxation and the latest technologies for safety and diving.
Departure Port: Koror or Malakal
Typical Liveaboard Length: 7 to 10 Nights
Featured Creatures: Whitetip Reef Sharks, Grey Reef Sharks, Eagle Rays, and Tuna
When to Go: November to June
---
10. The Deep South, Egypt
Egypt's Red Sea is a destination for all scuba diving abilities, but the excellent southern dive sites offer an off-the-beaten path alternative to those near Sharm El-Sheikh. St. Johns, Daedalus, Brothers, Fury Shoals and Elphinstone are all big ticket dives for liveaboard patrons. Boats sailing Deep South itineraries are large and comfortable, providing a range of luxuriousness. On the whole, the sites in southern Egypt are more suitable for advanced divers. Many operators stipulate a minimum of 30 dives as these areas are deep and can experience some strong current.
Editor's Pick - MS Royal Evolution
As one of the most sophisticated and high-tech liveaboards sailing the Red Sea, the MS Royal Evolution features itineraries to Egypt's Deep South and into the hard-to-reach waters of Sudan.
Departure Port: Port Ghalib or Marsa Alam, Egypt
Typical Liveaboard Length: 7 Nights
Featured Creatures: Hammerheads, Oceanic Whitetips, Thresher Sharks, Dolphins and Dugong
When to Go: September to November and April to June
---
Your bucket list
Select where you dived already
If you're an Advanced Open Water diver and are interested in any of these liveaboard diving holidays, get in contact with one of our scuba diving agents. We'll be happy to provide you with more information. Remember, the Seven Seas are yours to explore!