The 10 Most Extreme Dive Sites in the World
20th December 2016

| Sandro Lonardi
This article is part of our "top 10" series. Click here to see the best dive sites in the world and explore the other articles in the collection.
Even the most beautiful dive sites can become predictable and even boring. For many scuba divers, the need to take the adrenalin rush to the next level is ever present. The good news is that divers everywhere are pushing the boundaries to discover sites with exciting elements from overhead icebergs to unexploded bombs. With the proper training and preparation, these dive sites can offer the thrill of a lifetime.
If you prefer to live life on the edge, check out these 10 destinations, the most extreme dive sites on Earth.
---
Your bucket list
Select where you dived already
You dived
1

out of

10


of the most extreme dive sites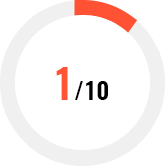 Congratulations, you've been to 1 out of 10 of the most extreme dive sites in the world. Share it with your friends and let's see how you compare!
1. Samaesan Hole - Samae San Island, Thailand
A former military stronghold, the Samaesan Hole in Thailand reaches to 280 feet (85 meters) deep and is home to a surprising number of unexploded bombs. Yes, you read that right... unexploded bombs! You'll even find the area listed on marine charts as an 'explosive dump ground.' Tec divers use the Samaesan Hole as a trimix training site, but reaching the hole isn't easy due to the area's strong currents and the lack of light at such a depth. Luckily, the bombs are unlikely to explode, but advanced training is necessary for this dive site.
Dive Type: Deep Dive
When to Go: May to August
Editor's Picked Dive Operators
---
2. Pelagic Magic - Kona, Hawaii
The most nerve wracking night dive many will ever attempt, black-water diving at Pelagic Magic involves tying scuba divers to the bottom of a boat and suspending them in pitch black water. This type of diving usually occurs in the deep channel offshore Kona where sea depths can reach thousands of feet, but divers bottom out at 50 feet (15 meters). In the dark of night, strange bioluminescent creatures such as colorful jellies rise to the surface to feed. In doing so, they create their own light and a psychedelic show for divers brave enough to descend into the darkness.
Dive Type: Night Dive
When to Go: April to October
Editor's Picked Liveaboard
---
3. Open Water - Isla Guadalupe, Mexico
One of the four famous places to dive with great white sharks, Guadalupe Island (Isla Guadalupe) is a favorite among scuba divers who want to up the thrill. The water here is clear and relatively warm, plus operators almost guarantee encounters with massive sharks. In Guadalupe, you can dive with great whites using open-top decks, halfway emerging from the top for an unbarred view but with the option to immediately fall back down into the cage. Only reachable by liveaboard, Isla Guadalupe is perhaps the most extreme shark diving location on Earth.
Dive Type: Blue Water
When to Go: July to November
Editor's Picked Liveaboards
---
4. The Temple of Doom - Tulum, Mexico
Aptly deemed 'The Temple of Doom,' Cenote Esqueleto in Mexico is not particularly difficult in the very beginning. Where sunlight penetrates the cenote, swimming around without anything overhead is actually quite easy, but once divers have entered the tunnels, things become more and more dangerous. The skull and crossbones sign should be warning enough to scare off most, but those who dare face a combination of intricate tunnels and pure darkness. This cenote in particular is infamous for causing divers to lose their way, but proper preparation and training can prevent accidents from occurring.
Dive Type: Cave Dive
When to Go: May to September
Editor's Picked Dive Centers
---
5. San Francisco Maru - Chuuk Lagoon, the Federated States of Micronesia
At the end of World War II, Chuuk (Truk) Lagoon in Micronesia was a Japanese naval base. The concentration of ships was a target for Allied forces who ultimately bombed the lagoon in 1944, sinking 12 warships, 32 merchant ships and 275 aircraft. One of these is the San Francisco Maru. This 385-foot (117-meter) passenger ship now sits upright in 210 feet (64 meters) of water. You'll find the deck at a depth of 160 feet (49 meters). Be sure to check out the holds if you're feeling comfortable. They are stuffed with military ordinance, including mines, torpedoes, and three tanks.
Dive Type: Wreck Dive
When to Go: December to April
Editor's Picked Liveaboards
---
6. Peterman Island - Antarctica
Cold water diving and ice diving in themselves are extreme, but throw in the journey to one of the most remote places on Earth and you have one of the most extreme dive sites ever. Antarctica has plenty to offer divers. Views of ice formations from under the water to unique marine life are just the tip of the iceberg at the 10 dive sites frequented by liveaboards. Of course, the penguins, seals and various gastropods make for other fascinating sights. As the diving in Antarctica is challenging in terms of temperature and overhead environments, only experienced divers should make the arduous journey.
Dive Type: Ice / Cold Water Dive
When to Go: November to May
Editor's Picked Liveaboards
---
7. The Shaft Sinkhole - Mt Gambier, Australia
Certainly extreme and possibly dangerous without the proper training, the Shaft Sinkhole begins with a descent through an impossibly narrow hole. Because it's such a small opening, you'll need to take off all your equipment and be lowered by your dive buddies to the water below. Then your equipment will be lowered to you. Finally, you'll begin your dive through a series of pitch black caves. Two dive lights, a solid dive plan and short dive times are essential to ensure you don't get lost and have enough air to get back to the surface.
Dive Type: Cave Dive
When to Go: Year-round
---
8. Sardine Run - Agulhas Bank, South Africa
An action-packed dive from start to finish, the sardine run annually attractions pelagic-loving scuba divers to South Africa's coast. Millions of small sardines "run" up the coast of South Africa, trying to reach Durban where they will spawn. En route, predators wait to round up the tiny fish. Birds dive in, dolphins circle, sharks charge through and massive whales rise from the deep to get a bite of the action. Meanwhile, dive boats crisscross the chilly seas in search of bait balls. When one is found, divers jump in to witness the cacophony of feeding seen few other places in the world.
Dive Type: Blue Water
When to Go: May to July
Editor's Picked Dive Center
---
9. Lava Tunnels - Isabela Island, Galapagos
Select liveaboard and dive resort itineraries in the Galapagos Islands of Ecuador are now offering a uniquely exciting dive. Near Isabela Island, the most volcanically active island in the region, you'll find a series of lava tunnels that divers can fully enter. The formations of the dive are always changing, therefore no two dives are ever the same. On top of the excitement of swimming through recently created lava tubes, you'll also get a glimpse of the endemic species for which the Galapagos are famous.
Dive Type: Volcanic Cave Dive
When to Go: December to May
Editor's Picked Liveaboards
---
10. Heli-Diving at Eureka Oil Platform - Los Angeles, California
What makes this dive extreme is not the dive site itself, but the entry. Los Angeles, California is one of the only places in the world where it's possible to take the PADI Heli-Diver 1 specialty course. To qualify as a specialty diver, you'll need to make two jumps and dives in the area, and most likely one of those will be at the Eureka Oil Platform, an 8-minute helicopter ride from land. In the chopper, you'll already be geared up and ready for the 15-foot jump into the water below. In a highly-practiced and technical dance between pilot, "jump master" and divers, each participant free falls into the site, where a dive boat and divemaster are waiting to continue with normal diving procedures.
Dive Type: Heli Dive
When to Go: Year-round
---
Your bucket list
Select where you dived already
Have you been on any of these extreme dives? If so, check off the bucket list feature above and share your results with your friends on Facebook and Twitter!